TRAVERSE CITY — Both candidates for the state House of Representatives' 104th District vow to bring integrity to the role.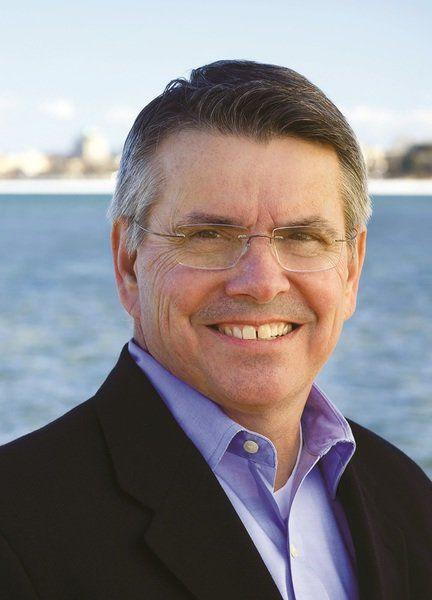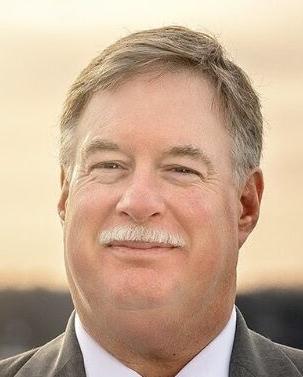 Republican candidate John Roth said the allegations faced by outgoing state Rep. Larry Inman, R-Williamsburg, although unproven, cast a bad light on the position he's leaving after reaching his term limit. Both Roth and Democratic candidate Dan O'Neil pledged to take action to restore trust in the office.
Inman could be retried after a federal jury in December 2019 cleared him of lying to the FBI but deadlocked on charges of bribery and attempted extortion, as previously reported. He was accused of trying to sell his vote against repealing the state's prevailing wage law, which he and his attorney Chris Cooke repeatedly denied.
O'Neil and Roth both agreed the state's Legislature should be subject to the Freedom of Information Act.
O'Neil said that should apply to the governor's office, too, and a previous proposal didn't go far enough because it wasn't enforceable in court.
Roth said he'd like to see party caucus meetings, where policy priorities are hashed out, remain closed but otherwise would welcome FOIA requests.
The candidates had other ideas as well — O'Neil wants to require significantly more campaign finance disclosure so people know where political ads are coming from, and Roth said he's committed to being available to his constituents.
O'Neil said he's running because times are difficult and he expects tough days ahead. He can't think of a time when it has been more important to work together on solutions to the problems people face, he said.
"And I believe that that's an ethic that has served us well here in Grand Traverse County, and I hope to take that ethic with me to Lansing," he said.
Roth said he's a hard worker with small business experience, and understands the seasonal difficulties northern Michigan entrepreneurs face. If elected, he'll return to the county whenever possible and be available to constituents.
"I just believe in being open, and I wouldn't know how to do it any other way," he said.
O'Neil and Roth both mentioned education among their top priorities, each with a different focus.
Michigan could improve its poor academic achievement by providing fully-funded preschool starting at age 2, plus two extra years of classes after high school, O'Neil said.
Many of the state's worst-performing schools are charter schools, so the state could limit them from opening in districts where the classroom space isn't needed, like Minnesota does, O'Neil said.
Bolstering academic achievement could help with a number of social issues, he said.
"When academic achievement and education goes up, incomes go up, civic engagement goes up, domestic violence goes down, substance abuse goes down," he said. "Good things happen."
Traverse City Area Public Schools still doesn't get the same level of per-pupil funding as other districts, even after state lawmakers took some steps to close the gap, Roth said — he wants to finish the job.
High-growth areas like Grand Traverse County are more impacted by shortages of skilled trades like plumbers, carpenters and electricians, Roth said. He wants employers and community colleges to work more proactively on training.
Roth also said expanding broadband in rural areas is a top priority, both during the pandemic for remote work and learning, and after — online classes might be an option for snow days and extra credit. He lauded a bill aiming to increase private providers' investment in rural areas.
"Now I prefer it at the private level, but if a little bit of public money needs to go in to help, I could certainly look at that," he said.
A clean environment is critical to Grand Traverse County's lifestyle, and O'Neil said the state must invest in infrastructure like failing sewage systems that former Gov. Rick Snyder's task force blamed for leaking six billion gallons of sewage into the Great Lakes each year.
He also wants to overturn laws barring the state from adopting stricter environmental regulations than federal ones, and another which created an oversight panel including industry representatives to review new regulations.
Both candidates want to work on several other issues — Michigan can do more to expand access to medical care and lower prescription drug prices, O'Neil said, and Roth said he wants to look at road funding, including how recent changes work in a year not impacted by a pandemic.
The 104th District encompasses Grand Traverse County.