Hanson Hills Recreation Area has long been a favorite area of mine for mountain biking and cross-country skiing. Now I can also include fat tire winter biking. The Grayling property also offers a nice, inexpensive hill for downhill skiing, snowboarding and tubing on weekends throughout the winter.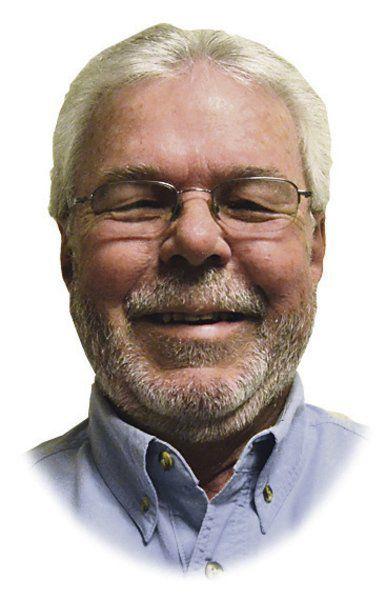 Fat tire winter trails have been offered for the last few years, but this winter is the first time I rode them. A single trail begins in the same spot as the mountain bike trails, in front of the pavilion. It takes off around the small lake before heading out into the country and splitting into two trails. The fat tire winter trails follow some existing trails, but they also explore new terrain. The trails were nicely groomed by a snowmobile, offering a smooth, firm bike ride. They are well marked and easy to follow with a few maps posted along the way.
Hanson Hills also sports a really nice 20-kilometer cross-country trail groomed for both skate- and diagonal-stride skiing, and this season added a new narrow, 9-kilometer trail groomed for only track skiing. It snakes up and down small hills and along ridges, and plenty of curves keep it interesting and fun. It's called the Wilderness Trail, but it slithers in between the wide skating pathways. It does feel more secluded and sheltered.
Enjoying this unique community non-profit area, run by the Grayling Recreational Authority, and thinking of all it has to offer area residents throughout the year, got me to thinking about a proposal currently just getting underway that might link Mt. Holiday and Holiday Woodlands Preserve. I did a column on the preserve last fall and mentioned the two contiguous acreage parcels that abut it.
"As you may be aware, the Grand Traverse Regional Land Conservancy is helping East Bay Township apply for a Michigan Natural Resources Trust Fund grant to create the Holiday Woods Recreation Area. This natural area will incorporate the 80-acre Holiday Woodlands Preserve and add two additional parcels for a total of 196 acres that is adjacent to Mt. Holiday ski area," Art Bukowski, the conservancy's communications and outreach specialist, recently told me.
I find that very exciting news. It might allow Mt. Holiday, which apparently has indicated an interest in managing the recreational parcel, to participate and create a mini-Hanson Hills type of recreation area in our own backyard.
"This is still very early. The township has yet to even apply to the Michigan Natural Resources Trust Fund, and who knows if it will be approved," added Bukowski. "But everyone involved is very excited about the public recreation potential here."
I couldn't agree more. I've spent almost 40 years tramping around the Holiday Hills on trails created by locals and potential is great.