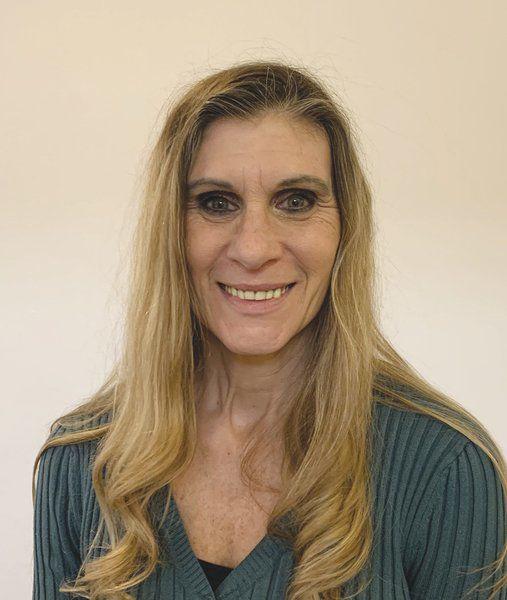 KALKASKA — Valerie Tracey is the new Kalkaska village treasurer.
Village Council trustees unanimously agreed last week to Tracey's appointment to the vacant village post, a recommendation by village President Harley Wales. The appointment fills a vacancy created in November last year when trustees voted to fire the last village treasurer, Jennifer Standerfer, after months of discord.
Tracey, 58, of Kalkaska, was first hired in November to work for the village as a part-time accounting assistant. She's been helping to keep the municipality's books since then.
Now, Tracey will begin to handle the village's tax bills.
"I love what I'm doing and feel I'm off to a wonderful start," she said. "I'm hoping to have a good and long working relationship here."
Tracey said she earned an associate's degree from the University of Phoenix, and has worked both preparing taxes at H&R Block and spent six years working in the accounting department at Turtle Creek Casino.
Tracey is an avid runner and even competes in long-distance races. She said now that she lives so much closer to work than when she commuted to Williamsburg, she may even being running to and from work each day.
"I mean, why not," Tracey said, laughing.
Village President Harley Wales said Tracey has proven herself capable in recent months so he felt she could do both the accounting and tax work for the municipality.
"Working with her since the end of last year as our accountant, she's proven herself as more than competent," Wales said.
The president said he hopes Tracey assimilates into the treasurer position as easily as she did the accountant job.
Tracey earns $32 per hour for about 15 hours per week for accounting, Wales said, with the expectation that her weekly hours will increase during tax bill times. That amounts to nearly $25,000 a year for the accountant before taxes, plus Wales said the village budgeted $2,500 this year to cover extra hours needed for treasurer duties, he said.
The previous treasurer earned an annual salary of about $26,500 for 2017, and nearly $28,000 last year though she was terminated before the end of the calendar year, according to village documents released under the Michigan Freedom of Information Act.
Standerfer was publicly fired on Nov. 5 by the Village Council after months of strife between her and village leadership. She alleged village trustees were punishing her for questioning past administrative decisions.
The former treasurer sued the village early this year and among her allegations was violation of the Michigan Whistleblowers' Protection Act. She sought more than $25,000 in damages, and village officials agreed to settle the suit last month for $25,700, of which more than $8,500 went to her attorney.
Both Standerfer and her attorney, Anders Gillis of Traverse City, have declined to comment about the settlement, which included a confidentiality provision.
Wales said he's happy that chapter in the village's story is over and new chapters are beginning, including Tracey's.
"I'm glad to have that situation resolved and happy to have a positive teammate on board for future projects," Wales said.