TRAVERSE CITY — Rebuilding U.S. 31 from Division Street to Garfield Avenue offers a chance to redesign several problem intersections along the Traverse City thoroughfare.
That's exactly what the Michigan Department of Transportation is planning, and on Monday city commissioners learned what the agency so far has planned for the $22 million overhaul set to start in March 2023 and wrap by November of that year.
Mayor Richard Lewis said it's an aggressive timeline, but it's one that Dan Wagner, director of MDOT's Traverse City Transportation Service Center, said the agency's reasonably sure it can meet.
Laura Aylsworth of consultant firm AECom is designing the project, and showed commissioners how it'll be broken up into two segments. One will go from Garfield Avenue to Front Street, the second from Front Street from to Division Street. Between the two will be a week to two-week break during the National Cherry Festival.
The Front Street and Grandview Parkway intersection is getting a major overhaul. Front Street to get a curve so the intersection forms a right angle, drawings show. Pedestrians would have a crossing at the intersection, and Aylsworth said westbound traffic from Front Street to Grandview Parkway will need to stop when the light turns red — there's currently a permanent green arrow there.
"Front Street will T into the parkway, so it will become more of a traditional intersection," she said.
Other options would add a parking lot for the Traverse Area Recreation and Transportation Trail and add pedestrian crossings on both sides of the intersection, Aylsworth said.
At Division Street, Grandview Parkway will be widened so drivers turning left onto Division will occupy two lanes to better accommodate the queue of vehicles that often forms there, Aylsworth said.
Grandview will be widened to add medians and a left-turn lane at Hall and Park streets.
Speeding drivers long have plagued residents along Peninsula Drive, and the project will reconfigure the intersection near The Blue Goat to add a short median, pedestrian crossing and a more T-shaped intersection, drawings show.
Wagner told commissioners that MDOT will plan something for the other end of Peninsula Drive as it considers ideas to rehab the short stretch of M-37 between Front Street and the city limits to the north.
Along with a chance to improve some underground infrastructure like water and sewer mains, the project will take a shot at bettering the storm water infrastructure, too, Aylsworth said.
"The bay is here, it's beautiful and we want to do whatever we can to improve the quality, so we'll look at putting in different types of systems that have been a success for the city," she said.
While MDOT will be able to maintain two-way traffic on Grandview Parkway during construction of the second stretch, the first will require a more involved detour, Aylsworth said. Westbound traffic will be directed down Eighth Street to Railroad Avenue, while eastbound traffic will remain on Front Street.
"This is the part that's going to make us all a lot less popular," she said.
Wagner echoed this, noting the corridor carries an average of 38,000 vehicles per day — so construction is likely to have a considerable impact.
Aylsworth said she needs to turn in what are considered "70 percent" plans before the month's up, and what's on paper now could change.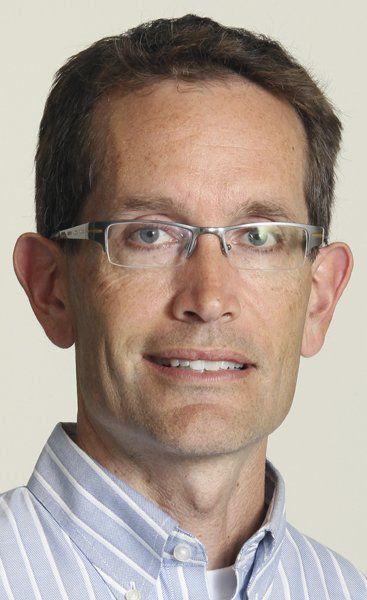 Commissioners had a few questions about plans as they're currently drawn, including Tim Werner about a section where five-foot-wide sidewalks will be built right to the road's edge. That's apt to create problems in the winter when plows push snow onto the walkways.
"We can do better as a city so this isn't just to MDOT — but as a city we can do better," he said. "People use those sidewalks between Murchie Bridge and Garfield (Avenue) to walk to work, for their daily chores and for their daily needs."
Others had questions about pedestrian needs, too, like Commissioner Ashlea Walter wondering what's being done to address the considerable needs near the Garfield Avenue intersection north to Bryant Park — to be determined in a future project plan, Wagner said — and Commissioner Amy Shamroe asking about a pedestrian crossing light at Peninsula Drive — MDOT hasn't observed enough people crossing there to warrant one, Wagner answered.
Bikers coming from Old Mission Peninsula into town don't have many options besides the sidewalk, said city resident and Cherry Capital Cycling Club President Bill Danly. He called on the city to plan a future way, including possibly dedicated bike lanes along State Street.
Julie Clark, TART Trails' executive director, said the more pedestrian crossings at intersections, the better — though she noted just one at Division Street made more sense. She called for more city investment in the TART Trail along Grandview Parkway to push the project from tolerable to great.
City resident Gary Howe urged others to attend a Feb. 3 input session or visit the project website (at https://is.gd/us31m72rebuild) to give feedback.