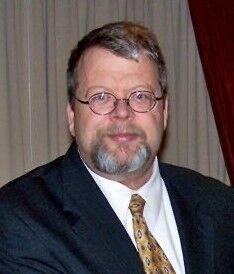 SUTTONS BAY — Leelanau County Prosecutor Joseph T. Hubbell is being challenged for his seat by a familiar opponent in the Aug. 4 primary election.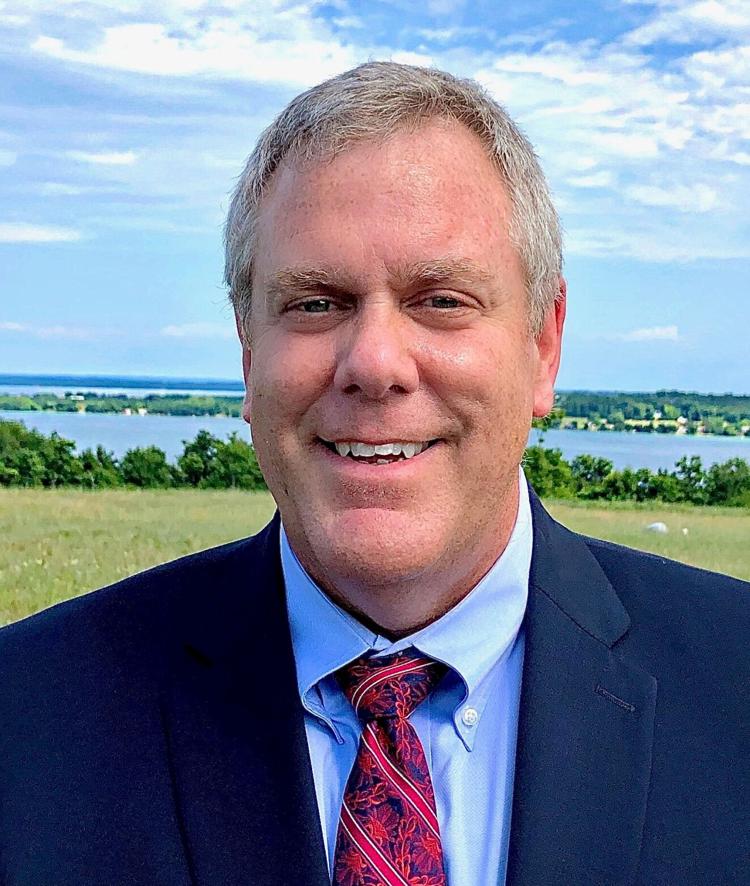 Defense attorney Jeffrey Slocombe, of Suttons Bay, filed to run against Hubbell, who has been the Leelanau prosecutor since 2004.
The two Republicans faced off in 2016, though Slocombe ran as an independent in that race.
"I've always leaned Republican, so I felt confident doing that this time," said Slocombe. "It seemed to make more sense."
If elected for another term, Hubbell said he will keep working with the Prosecuting Attorneys Association of Michigan to move the office to a paperless system.
"That's clearly where things are going," he said. "We want to continue with the newest technology for preparation of trials."
Technology was used to help secure guilty verdicts in the assault and robbery trials of Justin Bembeneck and Bailey Rosinski. Technology can also be used to review and authorize criminal cases, including warrants, from remote locations, he said.
Slocombe said that Hubbell increased the budget since he's been in office, while the crime rate has stayed the same, with the exception of drunk driving cases. He compared Leelanau to nearby counties with smaller budgets and higher caseloads.
If elected, Slocombe said he would eliminate one of the two assistant prosecutor positions. In addition to Hubbell, the office includes Chief Assistant Prosecutor Douglas J. Donaldson and Assistant Prosecutor Tristan Chamberlain.
Slocombe's other goals are to stop repeat offenders, especially in the areas of domestic violence and drug- and alcohol-related offenses by sending people to treatment programs as part of their sentence.
"There's a lot that can be done," Slocombe said. "Some people are truly incorrigible and need to be incarcerated and I feel I have the experience and ability to do that."
Many crimes are committed by people who could be in a downward spiral that a prosecutor, by their actions could accelerate, he said.
"Or, we could help them turn their life around with a more intense and nuanced look at each case," Slocombe said.
Hubbell says that while Leelanau doesn't have a lot of crime, he has the luxury of being involved in the community in other ways, especially in areas of substance abuse. One of those ways is the Substance Abuse Coalition that he helped get up and running in Leelanau County.
While there are people who need to go to prison for dealing large quantities of drugs and harming the community, he said, there are others who have a substance abuse problem and deserve to be treated a little differently.
Discretion is the biggest tool a prosecutor has, he said.
"I think we've done a good job doing that," Hubbell said. "We use our discretion wisely. That's what justice is."
In light of recent events following the deaths of George Floyd and Rayshard Brooks at the hands of police officers, Slocombe does not agree with defunding police departments, a policy that is supported by the Black Lives Matter movement.
"I am very sympathetic to the cause, but I think better training is more appropriate for a police department rather than defunding," he said.
Slocombe supports putting more money into mental health treatment and drug and alcohol rehab programs.
Hubbell says in his 15 years on the job he has never had a time when someone was treated differently because of their race or ethnicity. He thinks defunding police departments is a big mistake.
"Who are you going to call if something bad happens?" he said.
Slocombe, 56, is married to Debbie Slocombe; they have four adult children.
Hubbell, 59, is married to Amy Hubbell; they have three adult children.
Incumbents Antrim County Prosecutor Jim Rossiter; Benzie County Prosecutor Sara Swanson; Grand Traverse County Prosecutor Noelle Moeggenberg; and Kalkaska County Prosecutor Mike Perreault are running uncontested.
Other Leelanau County candidates include Sheriff Michael L. Borkovich, 64, of Elmwood Township; Treasurer John A. Gallagher III, 37, of Elmwood Township; Drain Commissioner Steven R. Christensen, 70, of Suttons Bay; and register of Deeds Jennifer L. Grant, 45, of Bingham Township, all of whom are running unopposed.
Two seats are being vacated on the county Board of Commissioners and candidates in all districts but one — District 4 — will face opponents in November.
District 1: Incumbent Rep. Tony Ansorge has opted not to run again. Dem. George Bowers, 48, of Elmwood Township, faces Rep. Rick L. Robbins, 62, of Elmwood Township.
District 2: Incumbent Rep. Debra L Rushton, 67, of Elmwood Township, faces Dem. John Hunter, 67, of Bingham Township.
District 3: Incumbent Rep. William J. Bunek, 68, of Suttons Bay, faces Dem. Lois Bahle, 71, of Suttons Bay.
District 4: Dem. Ty Wessell, 74, of Northport, is unopposed.
District 5: Incumbent Dem. Patricia Soutas-Little, 73, of Lake Leelanau, faces Rep. Jim Houdek, 66, of Lake Leelanau.
District 6: Incumbent Dem. Carolyn Rentenbach is giving up her seat. Dem. Gwenne Allgaier, 70, of Maple City, faces Rep. Lana Schaub, 51, of Maple City.
District 7: Incumbent Rep. Melinda C. Lautner, 58, of Cedar, faces Dem. Julie A. Morris, 58, of Maple City.