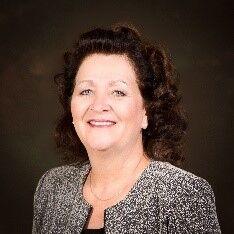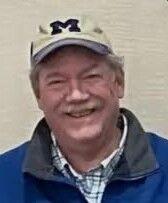 SUTTONS BAY — In Leelanau's District 2 incumbent Commissioner Debra Rushton is being challenged for her seat by John Hunter, a self-proclaimed political junkie.
Hunter, a retired auto worker and a Democrat, has lived in the county for about 10 years. He's a political novice, but said he pays attention to what's going on around the country and in Leelanau.
The most important issues in the county are resources — both water and human resources, affordable housing and infrastructure, Hunter said.
Water resources in the county need to be protected, as well as human resources, he said.
"We need to solve some of these racial issues," Hunter said, referring to a Leelanau County Road Commission trustee who used a racial slur and stepped down from his post amid a nationwide backlash. "We need to do better by the migrants who pick the crops and tend the orchards up here."
Following the incident the county board had difficulty agreeing on a resolution condemning racism in the county, with Rushton wanting to eliminate the words 'racism', 'social justice' and 'racial equity' from the document, saying that racism means different things to different people.
Rushton, a Republican, has been a business owner for 40 years and owns a dental laboratory and a boat and RV storage business. She has also worked as a volunteer firefighter, EMT and vehicle rescue extrication technician.
She believes in preserving individual heritage, honoring veterans, valuing seniors and protecting rights pertaining to personal property, life, speech, guns, hunting and fishing.
Rushton said she also believes in supporting community services, but property taxes that support a small, specialized section of the population is burdensome. She thinks services and programming would be better supported through nonprofits, community organizations, and church communities, and by providing accountability and oversight while targeting the needs or providing a service through federal and state grant dollars and private donations.
She opposed the Early Childhood Services tax proposal that passed on a margin of 99 votes in November. The tax is for a school-readiness program for children from birth to six years, with all services free regardless of family income, which is why she opposed it. Families in higher income brackets do not have to pay for the services, while families with lower incomes struggle to pay the tax, she said.
"It's not means tested and it burdens the middle class," Rushton said.
The tax will bring in about $3.6 million over its five years.
Hunter said another top issue is workforce housing, as people who work in the county can't afford to live there, he said. Upgraded infrastructure for internet and cell phone connectivity should also be a priority, he said.
Rushton named growing a sustainable county environment as her top issue in Leelanau, saying the county must figure out how to support the start-up and growth of year-round businesses through zoning and better infrastructure, including technology, while maintaining the desirable lifestyle residents now share.
Other issues are fiscal responsibility, Rushton said, with budget oversight for a debt-free local government, as well as minimizing the burden of taxation on farmers, small business and struggling families.
Substance abuse is another issue Rushton is concerned about.
"I recognized the need to address substance abuse and its impact in our community and was subsequently appointed as chair of the Leelanau County Opioid Task Force," she said.
Hunter said he has a holistic approach when it comes to people that would work well in today's divisive political atmosphere.
"We need to be able to have a conversation again," he said. "Everyone is so sure that their issue and their answer is the only one that matters."
An open-door policy and coffee meetings with constituents will be a way he'll listen to the viewpoints of others, not just those people who voted for him, he said. Commissioners should not lose touch with what happens on the ground.
"If you're not at the grassroots level how is it you form your opinions and thoughts on how to move forward?" Hunter said. "People should vote for me because I will listen to all the voters in District 2. We need to move the entire county forward in a responsible manner that represents the common good."
Rushton said she's running again to represent Leelanau County constituents who believe in free market principals and the county's economic drivers, including farming, natural resources, small businesses and tourism.