PESHAWBESTOWN — Melissa Petoskey has already had the conversation with her 14-year-old son.
It's the same conversation Black people all over America have with their children on how to act in certain situations, Petoskey says. Remain calm. Watch your tone. Don't appear threatening.
"Non-natives or people that are white don't have that conversation on how to conduct yourself with a person of authority," said Petoskey, of Peshawbestown. "If I have to have that conversation with my kids for their safety, then yes, racism exists in Leelanau County."
Several recent incidents have trained a laser on the county: The use of a racial slur by a road commissioner, the county board's failed first attempt to write a resolution condemning racism, and the community backlash when a school superintendent came out in support of the Black Lives Matter movement.
But while racially-charged incidents have put Leelanau County in the national spotlight, they are not unique to Leelanau.
There is also the Traverse City police officer who flew a Confederate flag in the back of his truck at a political rally; the 'White Lives Matter' banner posted online by the wife of the sole Benzie County sheriff candidate; and the Kalkaska village president with anti-Muslim posts on his social media page that drew national attention.
Yet, "I am not a racist" becomes a familiar refrain when biases are laid bare.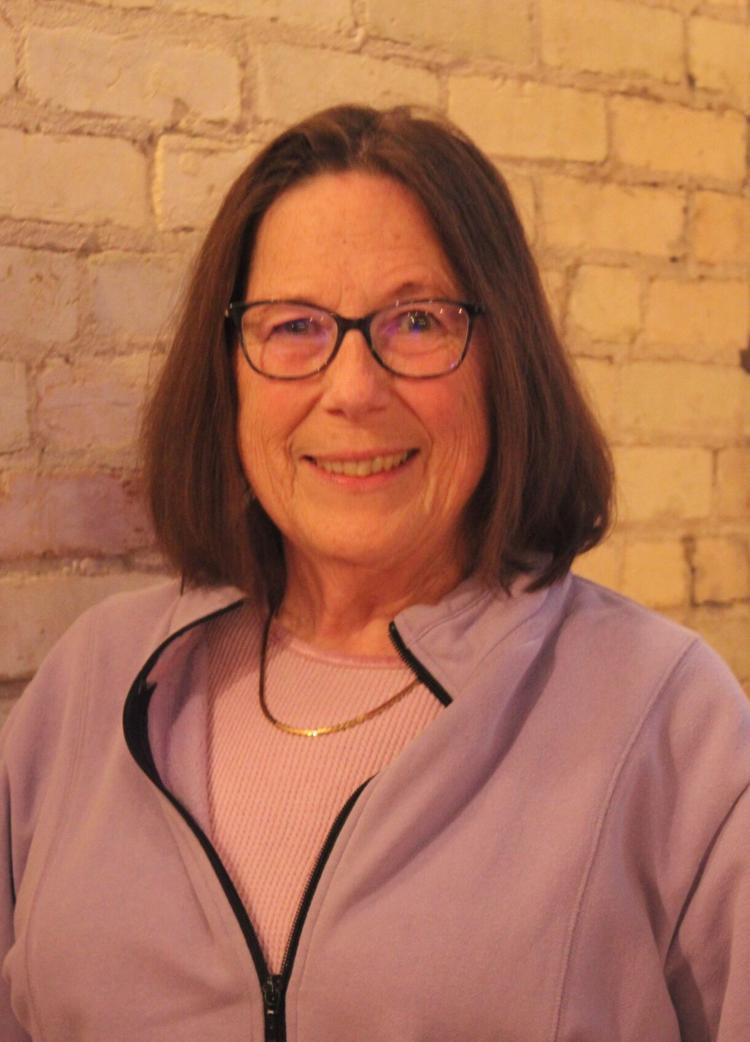 "That is one of the primary defenses that people use," said Diane Carpenter Emling, a retired sociology professor who will do anti-bias training with the Leelanau County Board and county department heads.
Emling said people have come to think about race in terms of good and bad.
"If you're a racist you're bad and if you're not a racist you're good," she said. "People get defensive because they think you're accusing them of being a bad person."
Leelanau Commissioner Ty Wessell said it's hard for white people to talk about racism.
"The first step is to admit it and it's hard for us to do that," Wessell said.
Emling grew up in Detroit in the 1960s. Her undergraduate degree is in public policy as she has always been interested in how government policies impact communities and how they work to perpetuate racism.
There are people who don't know they have tendencies that sort people into superior and inferior categories based on their race or ethnic group, she said. Many of them have not had any life experience with people of color, she said.
"They've never really stopped to realize how white everything around them is," she said. "They just don't know."
That implicit bias and white privilege are topics that will be covered in the county training, set for 9 a.m. on Nov. 5. The presentation, panel discussion and question and answer session can be watched live on YouTube. It will also be posted on the county website.
Emling, author of "Institutional Racism and Restorative Justice," is not charging a fee for the seminar, which she will also present to the Leelanau Road Commission.
"I have spent my entire career in taxpayer-supported enterprises," said Emling, who taught at Northwestern Michigan College for 32 years. "It's time to give back."
A sea of white
The Grand Traverse region is overwhelmingly white, ranging from 93 percent of the population in Leelanau to 96.5 percent in Antrim, according to 2019 estimates from the U.S. Census Bureau.
Less than 1 percent of the region's population is Black, while Indigenous populations range from 1 percent in Kalkaska to 3.6 percent in Leelanau, and Hispanic and Latino populations from 2.2 percent in Kalkaska to 4.5 percent in Leelanau.
Petoskey, a member of the Grand Traverse Band of Ottawa and Chippewa Indians and a human resources specialist, said that when she read the news accounts of former road commissioner Tom Eckerle's repeated racial slur — which she called personal racism — she was not shocked.
"You lose your sense of emotion because it becomes so normal," she said. "You become desensitized."
She recalled her daughter being accused of shoplifting at a Suttons Bay store. Her family doesn't shop there anymore.
Petoskey said institutional racism can be seen in the county with the 55 mph speed limit on M-22 that goes through Peshawbestown. The reservation has been there since the 1840s, well before the state highway was built.
"You see every village and community here has a reduction in speed except Peshawbestown," Petoskey said. "People speed through it like we're not here. We're a dot on the map without historical context."
Wessell believes racism exists in the county. Recent incidents were a wake-up call, he said, and have shown him that a lot of work needs to be done to make sure everybody has a voice and is starting from the same place.
He said he doesn't believe it is intentional racism, or that Leelanau is vastly different from any other area in the country.
"I don't believe any of my commissioners are intentionally racist," Wessell said.
He freely admits to his own implicit bias and said it's something that he needs to keep working at and keep learning about.
"I'm no different than anybody else," he said.
The science of racism
Implicit bias resides in the amygdala, located deep within the temporal lobes at the base of the brain, which is responsible for, among other things, emotional responses. The amygdala reacts in a snap, while judgement, logic and critical thinking are located in the frontal lobe, which takes longer to react, Emling said.
There are several online tests that measure a person's implicit bias in a variety of areas, including race, such as the Implicit Association Test by Harvard University. The test measures response times to pictures of various groups of people paired with positive and negative words.
White privilege is also something that many people don't understand, Emling said. Students have told her their parents scraped for everything they have, that nobody handed them anything.
"But, somebody was willing to give your folks a loan and take a chance on letting them buy a house," Emling would tell them. "Somebody was willing to take a chance to hire your parents rather than somebody else.
"Are you afraid that when a policeman stops you you're going to get dragged out of your car and killed? No. The benefit of the doubt always goes your way."
Eckerle, who resigned amid intense public pressure, defended his use of the n-word, saying Black Lives Matter signs he sees in people's yards enrage him because the BLM group is racist — not him.
Eckerle is not the only one who gets angry. Several people became irate after Leland Schools Superintendent Stephanie Long came out in support of the Black Lives Matter movement after the May death of George Floyd at a policeman's hands. Long at the time said Floyd's death forced people to look at their implicit biases and their intentional or unintentional roles in perpetuating white privilege.
"People think it's saying that black lives matter more than everybody else's life," Emling said. "Of course, it's indicative of a movement calling for justice and that feels threatening to some white folks, but white folks aren't the ones getting dragged out and killed. White lives have always mattered."
One of the most common questions Emling hears when she is doing anti-bias training is why Blacks can use the n-word while others can't. She said the word is seen as a symbol of solidarity among Black men, like a badge of honor.
"The only reason a white person would use that word is to intentionally express their racism," she said.
Changing the landscape
A political action committee, Northwest Michigan United for Racial Equity, formed in the wake of the Eckerle incident and the county board's attempt to pass a resolution condemning racism.
Some commissioners wanted to add language to the resolution on the number of abortions had by Black women and the calling of policemen "pigs" as forms of racism. Another wanted the words 'racism', 'social justice' and 'racial equity' stricken from the document.
"The discussion that was had by some county commissioners was very disturbing," said Ellen Fred, of Cedar, who helped form the PAC. "It seemed to reveal that even among our leaders there is a great deal of misunderstanding about racism, especially institutional racism."
The PAC has raised more than $10,000 for a series of 10 full-page ads that have run or are running in Leelanau newspapers leading up to the Nov. 3 election.
The ads cover the recent county incidents, as well as aim to raise awareness and educate people on what racism is and how it affects people in the community.
Fred, an attorney, believes race is not a partisan issue, that anybody can be racist. Many people ignore or overlook their implicit biases, she said.
"All of us have to actively work to overcome those implicit biases," Fred said. "When people say 'I am not a racist,' what they're saying is 'I don't want to be a racist.'"
Petoskey was asked to help rewrite the resolution when the first version didn't pass muster. She saw the board was divided in an "us vs. them scenario" that reminded her of when she worked in union negotiations.
But keeping people from closing off when racism or other biases are mentioned means reaching for commonalities, for what's in a person's heart, whatever that may be, she said.
"At the end of the day we're all human. We're not Democratic and Republican and what would a reasonable human do to make something right."
Petoskey hopes the resolution, which the board later passed unanimously, is treated as a sort of roadmap, a living document that moves the county forward.
Emling thinks the country may be living through the last gasp of racism, though it may be a really long gasp.
"I think we are at a real turning point."