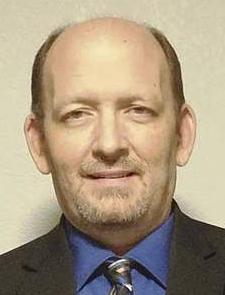 TRAVERSE CITY — The Grand Traverse County Road Commission has a busy upcoming meeting agenda, including the next phase of the East-West Corridor study, the cost of road design for the Cass Road Drain and the annual review of Manager Brad Kluczynski.
Dan Olson, of the Mission Hills Homeowners Association, is also on the agenda to speak during public comment about Bluff Road in Peninsula Township and Greg Sova is scheduled to make public comment on Lake Shore Drive in Fife Lake Township.
A portion of Bluff Road has been closed since January because of extensive erosion caused, at least in part, by high water levels in East Bay. Later in the agenda, Kluczynski is also scheduled to discuss this issue with commissioners.
Property owners, county road engineers and a representative from the state's Department of Environmental Quality have all inspected the site and a solution has so far remained elusive, as previously reported.
Peninsula Township officials said township residents shouldn't have to shoulder repair costs, while Kluczynski said repair work follows an asset management plan and that millage and Motor Transportation funds are spent according to plan priorities.
Lake Shore Drive property owners will also seek repair of that road, an enclosure included in the meeting packet states. Lake Shore Drive is a county road paved in 1979, chip sealed in 2000 and, the document states, is now in critical need of repair.
Also scheduled to be discussed is the road commission's employee dress code and social media policy.
The review of Kluczynski will be conducted in a special meeting beginning at 6 p.m. Thursday in person at GTCRC offices, 1881 LaFranier Road and remotely via Zoom.
The regular meeting of the commission will begin at 7 p.m. also in person and remotely.
Attendees can also call into the meeting at 312-626-6799 and enter ID 884 4885 5268. That is also the ID for the Zoom meeting.