TRAVERSE CITY — Mark Jensen agreed he's come around on the idea of paying a special assessment to put some final touches on an Eighth Street rebuild, now months away from completion.
Jensen owns JenTees and has four properties that would fall within the improvement district, he said.
He's been active with the North Boardman Lake District and a part of discussions with city staff on what streetside fixtures an assessment should actually pay for.
Jensen balked at assessment plans at first, feeling as if he had no chance for input, he said — a May 10 letter from the city Engineering Department opens with an apology for "not adequately communicating" about a possible assessment.
"So we were happy once we had the opportunity to give some input," Jensen said.
City Engineer Tim Lodge wrote how the original ask has shrunk through those discussions: plans call for four benches down from 14, eight bike racks and not four, and four trash cans instead of 14, for example.
Affected property owners would pay their share of $161,500, instead of the previously estimated $396,000 — the difference includes dropped plans for $134,000 of light fixtures and poles, tossed after surveys showed a lack of support, Lodge wrote.
City commissioners on Monday will hear more about policy for creating special improvement districts from City Manager Marty Colburn, he said. Then he'll discuss how one would pay for decorative elements of the Eighth Street reconstruction project, he said.
Plans for the road and streetscaping features stem from Envision Eighth, a public input process that wrapped in 2017.
Elmer's Crane and Dozer agreed to build the road, sidewalks and twin cycle tracks between both street edges' curb and sidewalk for $4,120,390.25, according to April contract figures.
Assessing Eighth Street owners has been discussed before as a way to pay for the streetscaping portion of a street rebuild years in the making.
The idea has drawn criticism, and not just from Eighth Street property owners. Commissioner Richard Lewis, who will be absent Monday, couldn't find consensus to drop the idea of assessing property owners.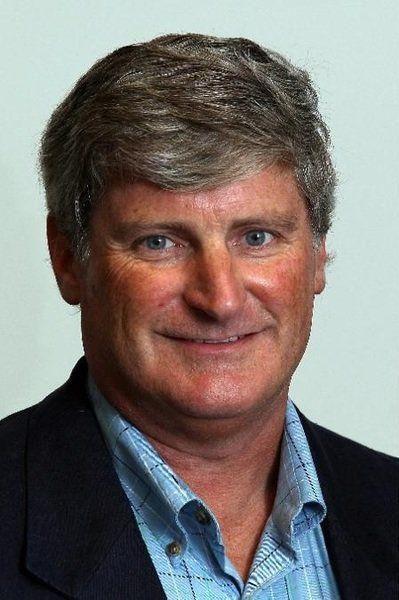 Mayor Jim Carruthers voiced skepticism, saying he'll ask just how many Eighth Street property owners support paying a share — they could also pay a two-mill tax to the Downtown Development Authority if plans to expand its boundaries go ahead.
"I think people need to be made aware of that, that this is going to cost them some money, and I just want to know if everyone along that stretch understands that and is in agreement," he said.
Land owners within the district would pay around $22.50 per linear foot of road frontage for 10 years to foot half the costs of streetscaping accessories, documents show. An owner with 100 feet of footage would pay $305.70 per year on their tax bill — meeting documents mention no boundaries but they're typically properties abutting rebuilt roads or alleys.
Property owners can agree to tax themselves to pay half the cost of a public improvement project. At least half of those who would pay must sign a petition, according to city ordinance. City commissioners can initiate an assessment as well, and the board would need six "ayes" to push one through if more than half of the affected owners object.
Commissioner Amy Shamroe said she'll double-check with city Attorney Lauren Trible-Laucht, but plans for now to step back from the talk. Shamroe is a voting member of a condo association that includes properties that would be taxed if an assessment passes, and wanted to avoid the appearance of undue influence, she said.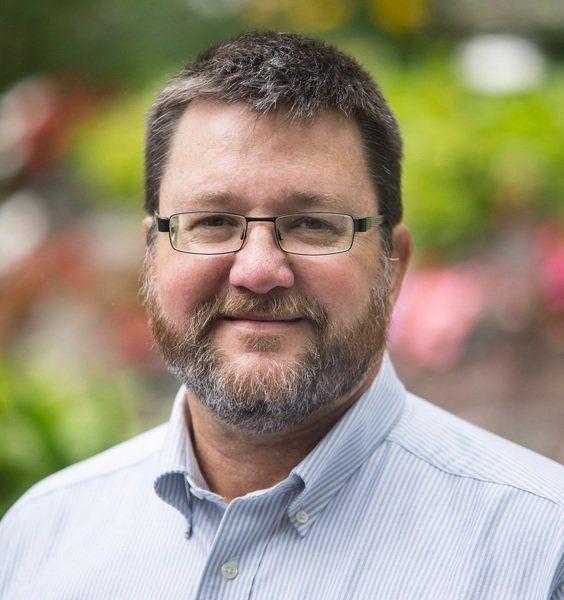 Brian McGillivary, another commissioner, said he's favored charging an assessment all along. He doesn't mind that the list of streetscaping items has shrunk at property owners' request.
Consistency matters when it comes to charging such assessments, McGillivary said. Not charging one would look like treating another central neighborhood with "kid gloves" while leaving outer neighborhood residents on their own, he said.
"I just want fairness," he said "Everybody in the city pays taxes, everybody should be treated in similar ways."
Such is the basis for McGillivary's criticism of the city paying for alley improvements around Eighth Street prior to the road's demolition. Those improvements were made without the typical assessment usually levied on property owners along an improved alley.
Jensen said the city picking up the tab for alley work in back of some Eighth Street businesses helped him accept the idea of paying for fixtures in front.
"That's why I'm willing to participate, as long as it's within reason," Jensen said.
Editor's note: This article has been updated to correct a reporter's error misstating the unit of measure for calculating a property owner's share of the streetscaping project cost. They would be assessed by the linear foot of street frontage. July 8, 2019