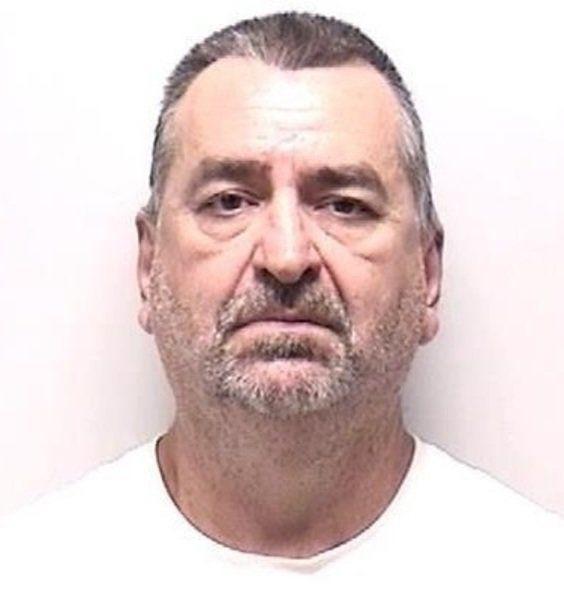 TRAVERSE CITY — Investigators accused John Anderson of recruiting inmates in Grand Traverse County's jail to tie up and rob the same people whose house he tried burning down.
Anderson, 53, sits behind bars at Kinross Correctional Facility in Kincheloe, but he could see more time in prison after Grand Traverse County prosecutors filed a retaliating against a witness charge against him in 86th District Court Monday.
A jury convicted Anderson, from Atlanta, on a second-degree arson charge in February. Surveillance camera footage showed Anderson walking away from the burning home that was under construction on East Traverse Highway on August 19. His attorney at the time, Paul Jarboe, said state law does not consider the house a "dwelling" since it was under construction.
Anderson went to Grand Traverse County's jail after the conviction before being shipped off to the prison. An inmate told Grand Traverse County sheriff's deputies Anderson tried recruiting him and other inmates to break into the house, tie up the people inside — including one person who testified during his trial and two others who testified during previous hearings — and rob them, according to court records.
"We tell witnesses all the time we will do everything we can to keep them safe," said Grand Traverse County Prosecutor Noelle Moeggenberg. "It's part of our job."
Another inmate told deputies he overheard Anderson talking about the proposed break-in, records show. Anderson asked for a share of the stolen goods.
The first inmate kept a map of the home Anderson drew for him and considered taking the job before tossing the papers and talking to police, according to court documents.
"It's an infraction on the whole justice system," Moeggenberg said.
Editor's note: Because of a reporter's error, this story required clarification. Paul Jarboe, John Anderson's attorney, said state law does not consider the house Anderson was convicted of burning a "dwelling" because it was under construction at the time. This story has been edited to reflect the correction. May 16, 2019