Editor's note: We asked readers to weigh in on the most important stories of the decade in a 100-story ballot. These are the results in descending order: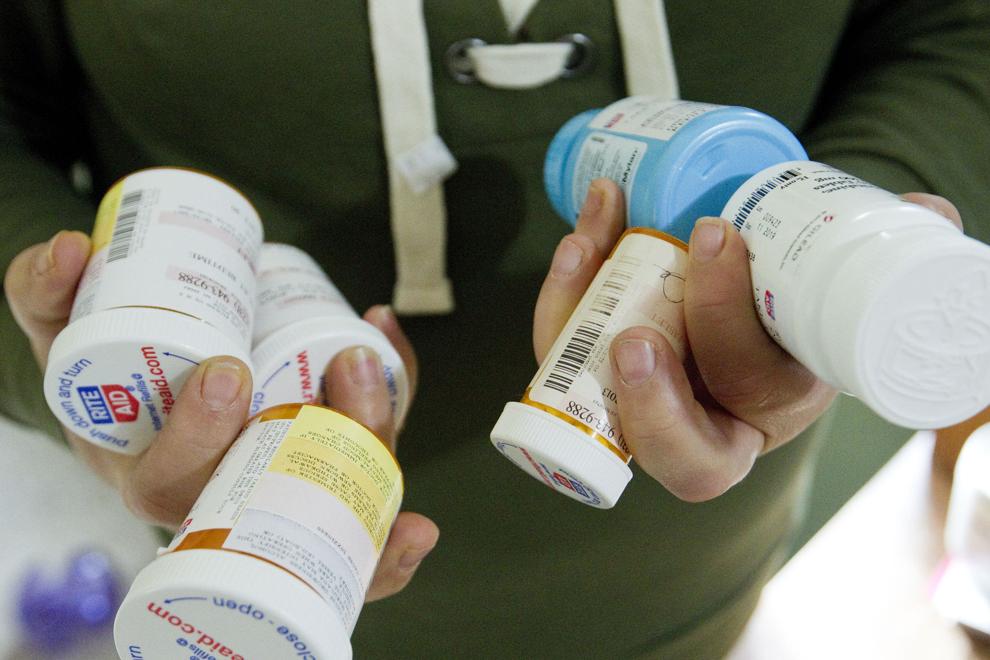 10: Opioid crisis
Opioid use and abuse continues to be a concern among area residents, medical professionals and both law enforcement and judicial authorities; people keep dying, destroying lives and sometimes landing behind bars.
Overdose deaths, criminal cases and recovery efforts abounded this decade as the opioid epidemic struck home in northern Michigan. It's become so much a part of the social fabric there have even been local art exhibitions focused around the impacts the crisis has on everyday people.
Those impacts are many.
Whether opioid users develop their addictions from prescribed medications or street drugs, many end up in dire financial straits and even end up charged with criminal offenses.
Nonprofits such as Traverse City-based Addiction Treatment Services stay busy offering detoxification programs, support and recovery services and even hosting an annual conference on the topic called Rethinking Addiction.
Munson Medical Center runs a grant-supported treatment program for pregnant opioid users, and experts say area residents addicted to those substances are younger, whiter, better educated, use street drugs, are likely to be employed and are increasingly female, statistics show.
Medical officials say addition happens with opioid use because resulting surges of dopamine depletes the brain's ability to naturally produce its own dopamine. When opioids are taken away, the brain is left with unnaturally low dopamine levels because the brain is out of practice making its own.
The side effects of opioid withdrawal include extreme physical pain across the entire body, terrible muscle aches, fever and chills, headaches and ceaseless nausea.
And when local opioid users end up incarcerated, they may not have access to what medical professionals call life-saving measures called medication-assisted treatment — the use of medications such as buprenorphine (brand name "Suboxone") or methadone — depending on where they are locked up.
Inmates in Grand Traverse, Kalkaska and Antrim county jails do not have access to medication-assisted treatment (called by acronym MAT); inmates in Leelanau County Jail have access to a new nurse practioner who may soon provide MAT; inmates in the Benzie County Jail do have access, as of Oct. 1 this year.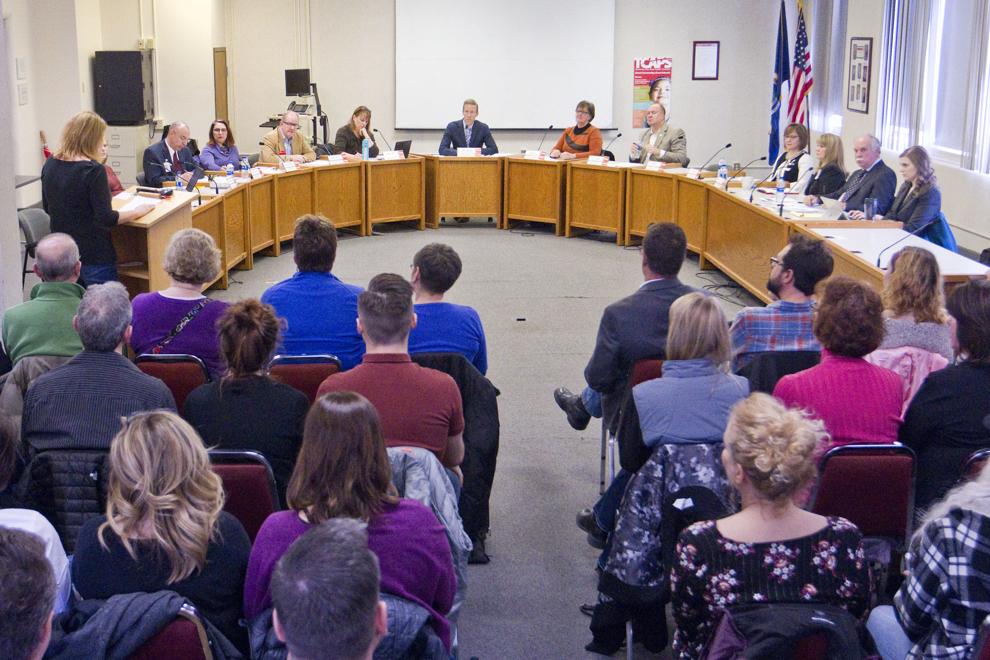 9: TCAPS leadership turnover, response
The Grand Traverse region's largest school district is on a path toward installing a fourth top administrator in less than a year.
A few weeks ago, Traverse City Public Schools trustees launched a search effort seeking a new superintendent after the sudden, secretive departure of a leader they selected to succeed former superintendent Paul Soma just a few months earlier.
Ann Cardon, a much-lauded school leader hired last summer with unanimous support from TCAPS trustees, started her tenure on Aug. 1. Seventy-eight days later, Cardon struck a $180,000 deal with trustees to tender her resignation.
The upheaval triggered packed board meetings, public records battles and a recall effort seeking to eject three trustees from office.
For months, the roots of Cardon's ouster have been shrouded in secrecy, as district executives and school trustees worked to tamp down public backlash over the move. The schism appears to center around a multi-page complaint levied against Cardon during an Oct. 7 closed-session meeting, but exact details of trustees' critiques remain mute as district officials fight its release.
In January, trustees are expected to select a search firm to help find a replacement for interim Superintendent Jim Pavelka, a former TCAPS superintendent who was recalled from retirement in October to stabilize the district in the wake of Cardon's brokered resignation.
The next superintendent trustees hire will be the sixth, including Pavelka as interim, to occupy the district's corner office in a decade.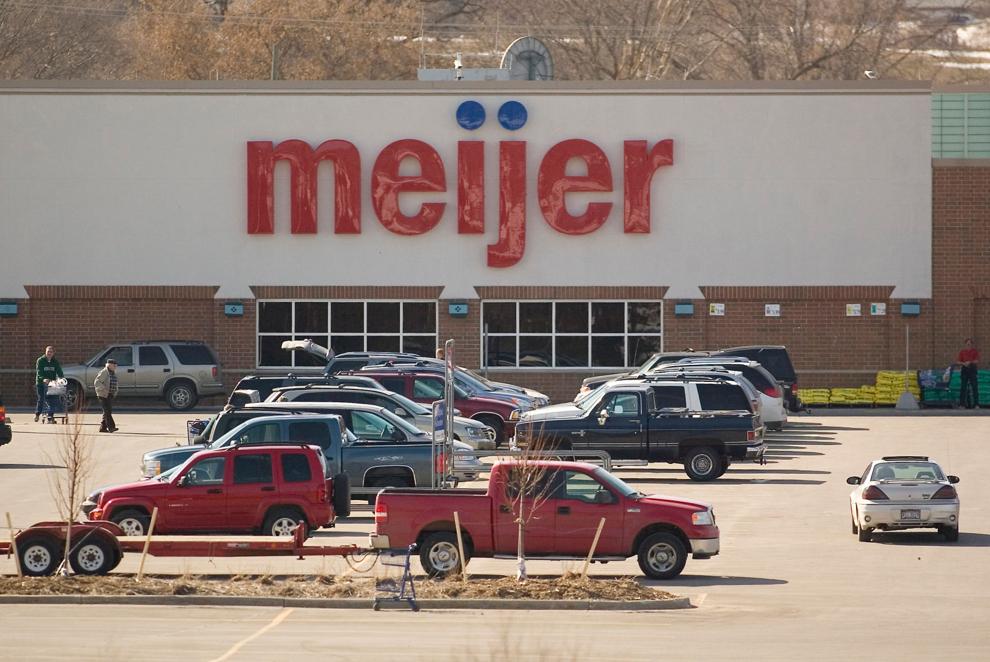 8: Meijer secret settlements revealed; high court reviews probe
Whether driving by on M-72 or shopping in its brightly lit aisles, there's nothing to suggest the Meijer in Acme Township was the epicenter of a recall Meijer secretly backed, illegal campaign activity and a flurry of lawsuits.
Meijer eventually paid $4.2 million to settle lawsuits between the company and former township officials, with roughly half going to former township Treasurer Bill Boltres. That amount came to light in 2010 as the regional retail giant and its insurance company fought over who had to pay for those settlements.
The convoluted saga started in 2004 when township trustees approved a permit to build a 2.4-million-square-foot development including a Meijer store, known as Village at Grand Traverse. A citizens group sued shortly after to challenge the permit, and Meijer and Village at Grand Traverse counter-sued the new township board that took over in 2005.
Political grapplings intertwined with a volley of lawsuits, as Meijer, Village at Grand Traverse developers and the township fought over permit conditions over the next two years. Meijer also pursued personal lawsuits against several township officials.
Township voters in August 2005 overturned a moratorium on big box stores by a razor-thin, 907-900 tally. Voters in February 2007 more decisively rejected a recall effort against the township board, by 58 percent.
Unknown to anyone then was Meijer's secret steps to influence both elections. The company hired a public relations firm and funded Acme Taxpayers for Responsible Government, directing both to work to overturn the moratorium. The PR firm on Meijer's behalf also started the recall campaign. These activities didn't come to light until Boltres sued Meijer in 2007 for harassment — they settled the case that same year.
Meijer eventually paid $190,000 for illegal campaign activity in both the elections. Five other township officials who faced personal lawsuits, unhappy with what they saw as a slap on the wrist, sued Meijer and settled in 2009 after the retailer paid $1.5 million.
Former Grand Traverse County Prosecutor Alan Schneider's attempts to investigate Meijer's role in the recall election hit a dead end when a circuit court judge ruled in 2008 only the Michigan Secretary of State and Attorney General can investigate campaign finance violations.
A Michigan Court of Appeals panel overturned the ruling, but in 2011 Schneider said he didn't have enough evidence to prosecute any Meijer employee or officer. He was hampered by the U.S. Supreme Court's 2010 ruling in Citizens United vs. Federal Elections Commission, which did away with limits on corporate political contributions.
Acme Township trustees approved building a Meijer in 2012, and the new store opened in November 2015. The Grand Traverse Band of Ottawa and Chippewa Indians bought the land once slated for the Village at Grand Traverse after buying a stake in 2015.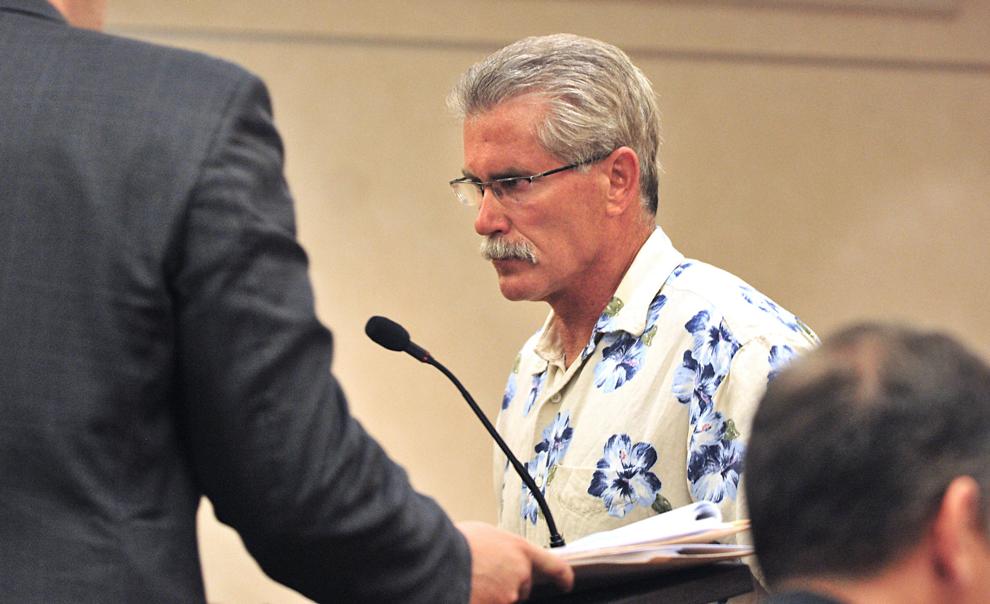 7: Attorney Clarence Gomery convicted of murder solicitation
A twisted tale of murder-for-hire ended with Traverse City attorney Clarence Gomery being sent to prison for six to 20 years.
Gomery, 63, pleaded guilty in 2015 to solicitation of murder after plotting to have another attorney, Christopher Cooke, killed following a civil case that left Gomery owing more than $300,000 in sanctions.
Gomery's attorney, David Rodoi, attempted to appeal the case in 13th Circuit Court, in the Michigan Court of Appeals and most recently in the Michigan Supreme Court, all of which were denied.
Rodoi said the next step for Gomery is the United States Supreme Court. Rodoi says that Gomery's day in court was denied in light of a retraction from David Fisher, the lead witness in the case.
In his retraction, Fisher claimed Cooke paid him $10,000 and threatened to have him prosecuted for some sex crime accusations made against him.
Fisher initially said that Gomery offered him $20,000 to kill Cooke, a claim that was backed up in audio recordings obtained by police through a wire worn by Fisher. The two men can apparently be heard talking about their plan.
The recordings led to Gomery's arrest, who admitted to the plan and accepted the plea deal that landed him in prison.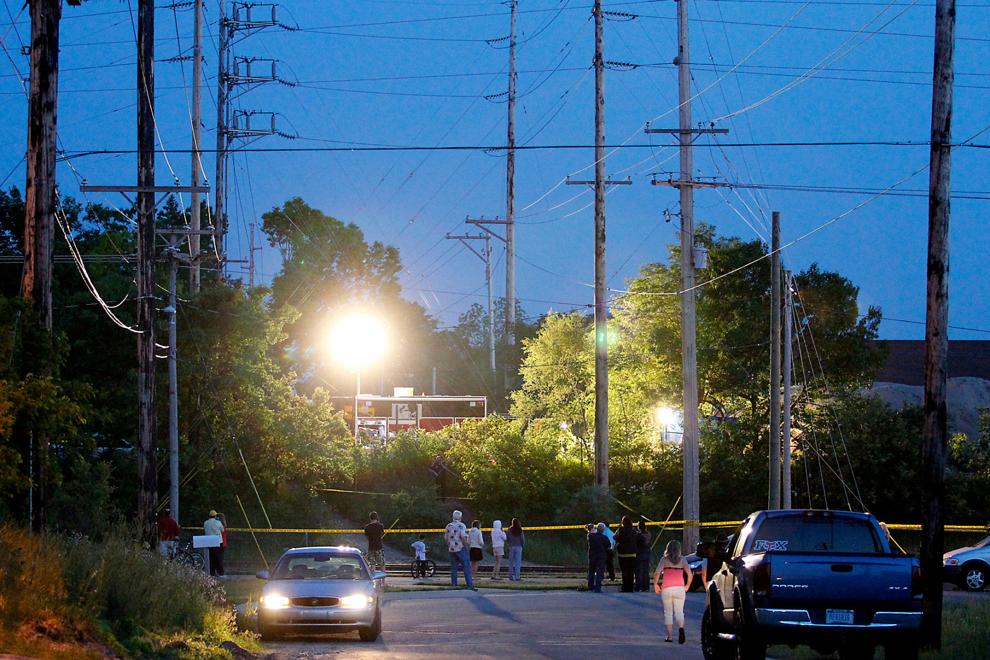 6: Carly Lewis murdered; Robert Jensen Schwander convicted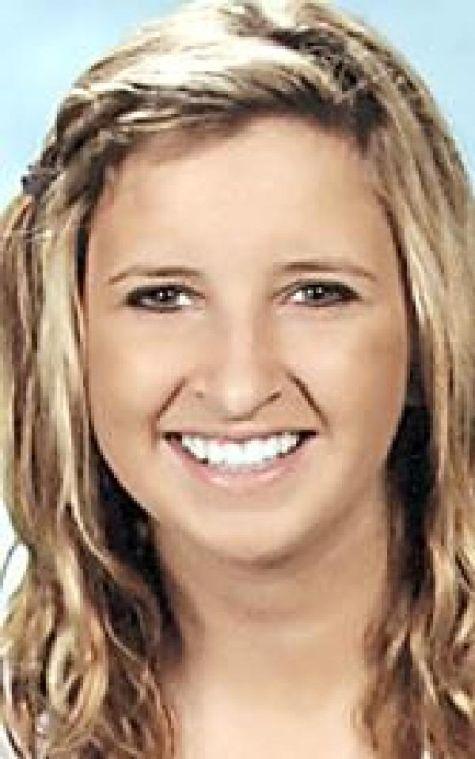 The 2011 murder of local teen Carly Lewis will be back in court in February for the fourth sentencing of her killer, Robert Jensen Schwander.
Now 26, Schwander was 17 on June 2, 2011, when he stabbed Lewis, then 16, ten times with a pair of scissors.
A jury found Schwander guilty of second-degree murder in October 2011. A month later, 13th Circuit Court Judge Thomas Power sentenced Schwander to 40-70 years, more than three times the state's minimum 13.5- to 22.5-year guidelines. Michigan judges can depart from state-set guidelines, but only if they give clear reasoning.
Schwander's attorney appealed the long sentence, and Power reduced it by two years. The appellate court vacated Power's sentencing decision and sent the case to his colleague Judge Philip Rodgers. Rodgers in 2014 handed down a 40- to 70-year sentence, citing the "depravity" of Schwander's crime.
Lewis, described in court testimony as a kind-hearted animal-lover with aspirations to be a hairstylist, went missing that June 2 evening, the Record-Eagle reported in 2011. Schwander days later approached Traverse City Police to confess and led them to Lewis' body, buried in a sand pile off Woodmere Avenue.
Another appeal of Schwander's sentence has bounced through the court system since 2015. In February, 13th Circuit Judge Kevin Elsenheimer will rule on a new sentence.
"My hope is that the circuit court complies with the rulings of the Court of Appeals, resentences him within the guidelines and is done with this, so all people can put this to bed, finally," said Schwander attorney Craig Elhart. "I think had the law been followed right out of the box, we'd have been able to do that."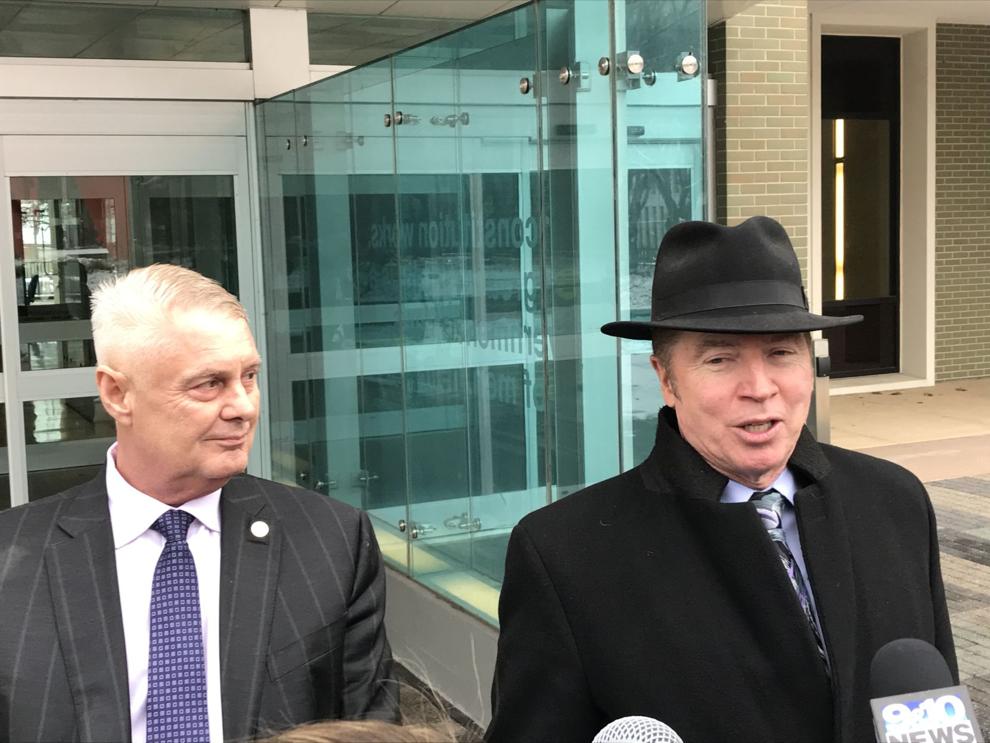 5: State Rep. Larry Inman accused of crimes
Grand Traverse County's state representative still could face two federal charges after a jury cleared him of a third.
The jury in U.S. District Court found Republican Rep. Larry Inman not guilty of making false statements to the FBI but deadlocked on one charge each of soliciting a bribe and attempted extortion. Inman was accused of attempting to sell his vote against repealing the state's prevailing wage laws.
Inman sought treatment for an opioid addiction in June shortly after his indictment. Republican House of Representatives leadership stripped him of his committee assignments and barred him from his office and the party caucus.
He missed dozens of votes during treatment and his trial — 124, according to a MichiganVotes.org tally. A group aimed at recalling Inman cited the indictment and those missed votes as reasons to remove him from office. They gathered 13,870 signatures, but the state Elections Bureau disqualified them all over typos on petitions, and further found enough questionable signatures to leave the campaign short of what it needs. The committee asked the state Supreme Court to weigh in.
U.S. attorneys argued texts from Inman to a Michigan Regional Council of Carpenters and Millwrights showed him trying to leverage his vote for campaign donations. Christopher Cooke, Inman's attorney, said they did nothing of the sort.
Inman testified he didn't remember sending the texts, and his defense leaned heavily on the effects of the prescription painkillers on his mind and judgement. A former campaign worker and aide testified he became more scattered and aggressive as he took more and more.
Inman could be retried on the two counts on which the jury couldn't decide, and state House Speaker Lee Chatfield isn't planning to give Inman his assignments back, Chatfield spokesman Gideon D'Assandro said.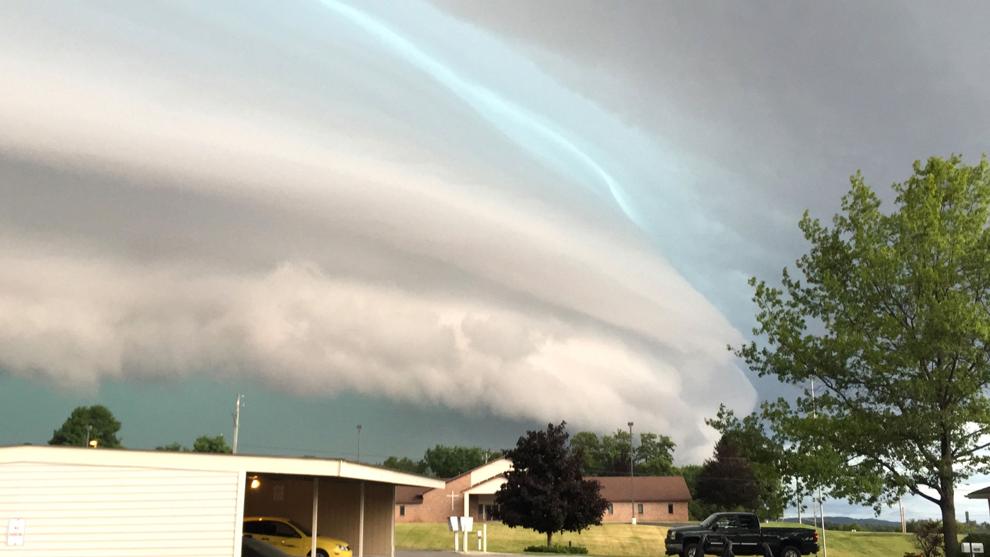 4: Aug. 2, 2015, storm
It was the decade's biggest local storm and it walloped the region.
Aug. 2, 2015, was a typical hot summer day, until the sky turned green and opened up on Michigan with force. Straight-line winds and wind shear pummeled the area. A video of the shelf cloud that rolled across Grand Traverse Bay that day has been widely viewed online for the stunning imagery.
The early August storm wreaked absolute havoc across much of Michigan, from the western stretches of the Upper Peninsula, across the entire tip of the mitt and ending with a tornado that touched down in the downstate thumb area.
Locally, trees and power lines toppled, buildings sustained damage, business signs crumpled and electricity outages swept across the region affecting thousands.
Glen Arbor sustained perhaps the most physical damage, with dozens of trees fallen onto homes, across streets and blocking transportation through town.
With the powerful, 70-mph wind came heavy rainfall and even hail. One-inch diameter hail was reported that day in Suttons Bay.
The largest hail stone on record in northern Michigan fell that day near West Branch and measured 4.25 inches, according to National Weather Service records.
Downed trees from that storm can still be found within Sleeping Bear Dunes National Lakeshore and other areas, where the habitats are now somewhat changed. The forest understory in these areas now receive sunlight and has started to grow more vigorously, and some native birds have taken advantage of the now younger woods, such as prairie warblers.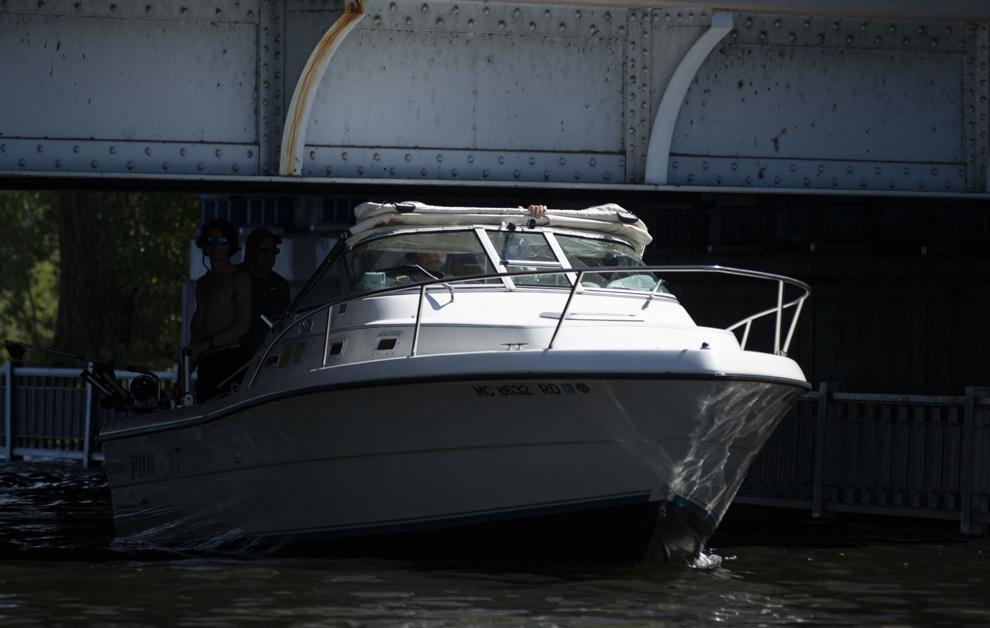 3: High Great Lakes water levels
All of the Great Lakes broke high water levels in 2019, except for Lakes Michigan and Huron. And in that case, they only just didn't.
Lakes Michigan and Huron this year missed breaking the June average high water level set in 1986 by a mere centimeter.
There's so much water in the Great Lakes by the end of this decade that some roads near shorelines have washed away, sanitary and storm sewer lines have been inundated and exposed, along with wastewater treatment plants that struggle to properly work. Parking lots and breakwalls have been damaged, parts of harbors and docks were ripped away and Leland's historic Fishtown stayed at constant risk of sinking beneath the water's encroaching surface.
It's all attributed to 2019's high water levels on the Great Lakes and the associated heavy wave action.
And that's a real turnaround for North America's freshwater inland seas in a matter of five years, where from 2012 to 2014 water levels were closer to breaking low level records.
Scientists with the U.S. Army Corps of Engineers' Detroit District, who monitor fluctuating Great Lakes water levels, project high water level records on Lakes Michigan and Huron set more than three decades ago are apt to be broken in the early months of 2020.
2: Brown Bridge Dam failure and Boardman River flooding
It was an environmental restoration project touted as a river healing measure — restoring connectivity and improving habitat — until a planned draw down at Brown Bridge Dam in October 2016 was interrupted by the failure of a control structure on the Boardman River.
Engineers with the water resources division of the Michigan Department of Environmental Quality (former name of the state Department of Environment, Great Lakes and Energy) determined the control structure was too short for the sandy soils on which it sat. It was a type of causeway through the earthen dam meant to slowly lower the 170-acre pond behind the barrier.
Instead, water pushed the sand out from beneath the short structure, eroded the dam and drained the pond in a matter of hours. Officials ordered emergency evacuations of homes along the river.
The resulting flooding damaged 66 downstream properties and filled the river with sediment, which prompted multiple lawsuits from landowners against dam-owner Traverse City, the Boardman River Dams Settlement Agreement Implementation Team, and engineering and construction firms involved in the dam's removal.
Legal settlements among landowners, contractors and city representatives finished in 2014, complete with private agreements that include gag orders for Boardman River-front residents.
Ultimately, Brown Bridge Dam was removed in 2012, Boardman Dam in 2017 and Sabin Dam in 2018. Associated habitat restorations are ongoing, often with grant-funded nonprofits seeding or planting native flowers, plants and trees to reinforce recently established river banks.
The dam removal and river restoration project is a partnership among the U.S. Army Corps of Engineers and the Grand Traverse Band of Ottawa and Chippewa Indians under the authority of the Great Lakes Fishery and Ecosystem Restoration program. Federal funding comes from the Great Lakes Restoration Initiative.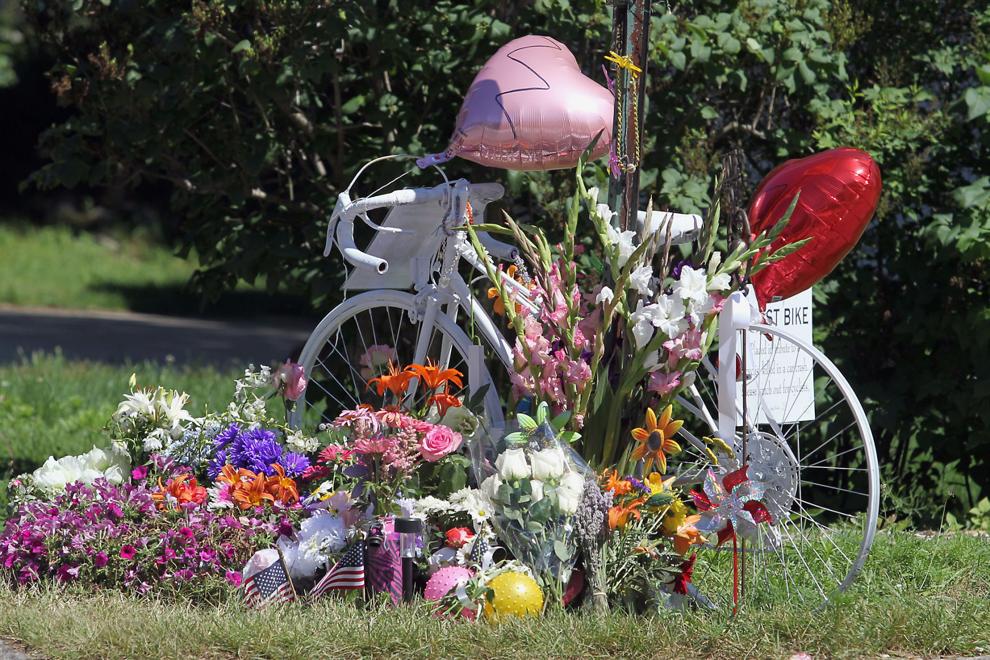 1: Kelly Boyce killed by unknown motorist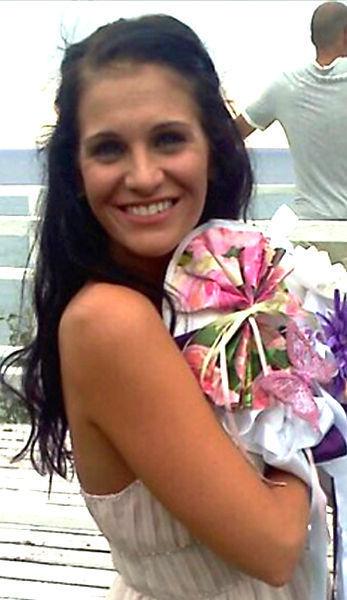 It's the unsolved mystery of the decade: who killed Kelly Boyce?
It has been more than six years since Boyce died after being struck by a vehicle while riding her bicycle. There are no suspects in the still-open case, though police still get occasional tips.
Boyce, 29, was riding her bicycle home during the National Cherry Festival in July 2013 when she was struck by a dark SUV or pickup truck, according to a witness who heard Boyce's screams as she was dragged for a block along Washington Street.
Boyce was left in an alley, and later died at Munson Medical Center. Hundreds attended the newlywed's funeral, many of them riding their bicycles down Front Street after the service.
In the days, weeks and years that followed, Traverse City police investigated hundreds of tips and leads, with the prosecutor's office issuing several subpoenas. The public's help was sought and rewards were offered to no avail.
Captain Jim Bussell said in July that police continue to look at evidence and pursue new angles, as the statute of limitations on the case has not run out.
If caught, the perpetrator could be still be charged with leaving the scene of an accident causing death, drunken driving causing death, manslaughter or homicide.