TRAVERSE CITY — A wall along part of the Boardman River in downtown Traverse City needs fixing, but how soon and where the funding will come from isn't clear.
City commissioners on Monday heard about some proposed fixes for the two-block stretch of wall where the foundation's been undercut. A major sewer main that handles a large portion of the city and two townships rests on top of that foundation, and could fail if it shifts.
Bob Doyle, SmithGroup principal and landscape architect, told commissioners the loss of soil probably has been going on for years, but recent high Lake Michigan water levels likely made it worse. Gaps in the earth have caused holes to form under the sidewalk and alley along the river.
Commissioners wanted to know how urgently the fix is needed. Ashlea Walter asked Doyle, but he wouldn't guess as to how imminent a major failure might be. He reiterated findings that soil will continue to slump even if water levels drop, so the city will continue to see holes form in lawns, sidewalks and alleys along the wall.
"So in terms of prognosticating when that might lead to a more catastrophic failure, I would hesitate to speculate on that, but there will continue to be incremental failures until such a point that you may see something on a larger scale," he said.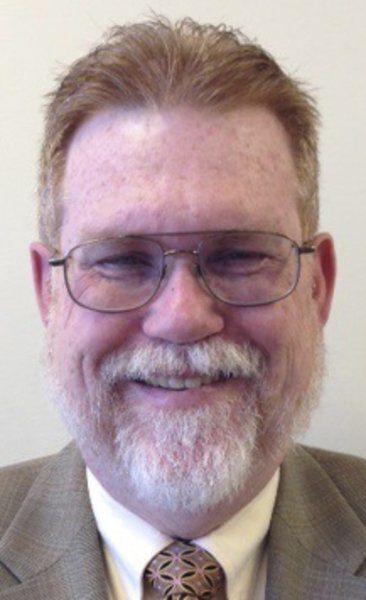 There's no sign the wall is in imminent danger of collapse, but it's still considered a risk, city Manager Marty Colburn said. Commissioner Tim Werner asked whether some kind of measurements could be taken or sensors installed to keep tabs on its condition.
Mayor Jim Carruthers said knowing how urgently the fix is needed is important to know when prioritizing it among other future projects.
City staff are treating the river wall fix with some urgency, Colburn said, and he noted there's a range of possible scenarios, the worst being catastrophic.
"The best is there wouldn't be a budge in 10 years," he said. "I don't know, but we are weighing and measuring all the different projects on demand in the city and bringing that before you during budget discussion."
Plus, the sewer line was relined in around 2008, city Municipal Utilities Director Art Krueger said.
But the service lines connecting businesses along Front Street are in bad shape because of the loss of soil and their age, Doyle said.
SmithGroup recommended removing the wall and rerouting the sewer main between Union and Cass streets and replacing those service lines in the process. The wall would be replaced with a more natural sloping bank, plus rocks and riprap in the water to stop erosion.
Doing so would narrow the alley behind that block of East Front Street — the 100 block — and eliminate some parking spaces there. Commissioner Brian McGillivary noted there's at least one more riverside property owner to consider.
The firm suggested building an underwater sheet piling wall just in front of the wall foundation, and filling the gap underneath the foundation with cement between Cass and Park streets.
Those fixes would cost $2.4 million, according to early estimates.
Doyle said the wall is needed between Cass and Park streets because of the alley that serves the businesses there. And leaving the wall between Union and Cass streets and repairing it by filling in the gap would impact river water levels upstream — not by a great amount but enough to require Federal Emergency Management Administration permission.
Removing the boardwalk on the river's north edge between Cass and Park streets may allow repairing the walls on both blocks without impacting upstream water levels, Doyle said.
The firm weighed that option in terms of impacts to the community, and Walter noted the boardwalk hass been underwater long enough to potentially change that calculus.
Werner pressed Doyle for more information on the alternatives SmithGroup examined, including how big a barrier FEMA approval might pose. He wanted to see the information and assumptions that led to the proposed recommendations before city leaders settle on a fix.
The city's already considering funding sources, and sought a Federal Emergency Management Administration grant, Krueger said. That hit a snag upon learning Grand Traverse County needed to update an emergency management for the city to be eligible.
Getting the grant remains a possibility, and meanwhile Krueger said city staff's looking into a Clean Water State Revolving Fund loan from Michigan. It'll take even more detailed information on the project just to be considered, and that plan would cost about $35,000.
Colburn said Krueger will ask commissioners to approve funding for such a study at a future meeting. The loans are awarded competitively, so the city is considering other options, like borrowing the money.