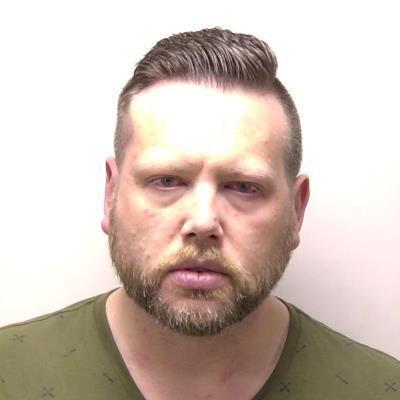 TRAVERSE CITY — Prosecutors filed another sexual assault charge against a former Long Lake pastor after an accuser changed his mind about testifying.
Grand Traverse County prosecutors filed a third, first-degree criminal sexual conduct charge against Christopher Cox Tuesday in 86th District Court.
The third witness came forward previously but did not show up to testify, said Prosecutor Noelle Moeggenberg.
"Obviously it's not easy stuff to talk about. I think he needed a little more time to be ready to talk about this," she said.
The accuser claimed Cox gave him meth and had sex with him while he was unconscious at Cox's office on North Garfield Road. He claimed Cox filmed the assault and tried to use the video to blackmail him into having sex.
Cox has not been arraigned on the new charge. He pleaded "not guilty" to other charges against him.
He remains in Grand Traverse County's jail as he faces six criminal counts involving two accusers, including two first-degree criminal sexual conduct charges, one possession of methamphetamine charge and three child sexually abusive materials possession charges, according to court documents.
Several charges — initially Cox faced 10 charges and accusations by five men — were dropped against Cox last week when the case moved to 13th Circuit Court.
Paul Jarboe, Cox's attorney, said he hadn't read the new charge information yet.
Cox was set to be arraigned on the new charge in 86th District Court Wednesday, but Jarboe was unable to attend and expected the hearing to be moved to Thursday.
Civil court charges were also filed against Cox last week after nonprofit directors for Traverse City Retreat filed a lawsuit against him, claiming Cox left the board on "bad terms" after he was voted out. They accused him of keeping organizational assets, like a credit card and applicant information. Cox served on the board of the organization, which is a sober living facility that seeks to help people fighting addiction and mental issues.
Records show Cox served a prison sentence out of Chicago in 2006 after being convicted of delivering meth.
Moeggenberg said she does not expect to file any additional charges against Cox, nor is she working with any other possible accusers.
See www.Record-Eagle.com for updates.