TRAVERSE CITY — Two Traverse City Republicans want their party's nomination to run for the state House of Representatives in November.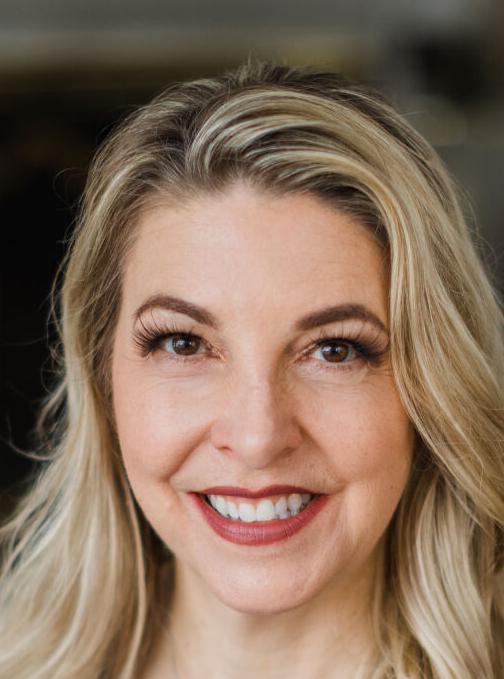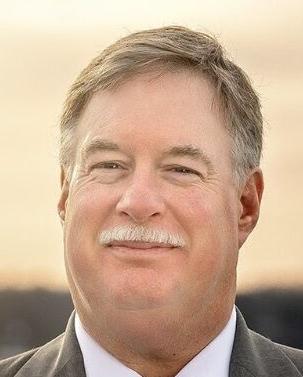 Heather Cerone and John Roth will face off on the Aug. 4 primary ballot. Current state Rep. Larry Inman, R-Williamsburg, is term-limited and cannot seek reelection.
Cerone said she's running because she thinks it's time to bring integrity, honesty and transparency back to the region. She describes herself as a mother, citizen and taxpayer who cares deeply about the country and Grand Traverse County. She's never run for office before and believes that makes her all the more qualified.
"I see the stuff that's been going on in government," she said. "I'm a person for less government and less taxes, and more freedom."
Opposing any infringements on Second Amendment-guaranteed gun rights is among Cerone's priorities, she said.
So too is opposing abortion, and Michigan already has laws banning or limiting the practice that are undone by the U.S. Supreme Court decision in Roe v. Wade, a ruling she wants overturned, Cerone said. She changed her mind on the topic after learning more about it, and while she doesn't blame women who have sought one, she contends it's been mischaracterized as a women's health issue.
Michigan's roads need fixing, but Cerone isn't for raising taxes again to do it, she said. The state already increased its gas tax, and she wants to see how that money is being spent. She said the state's massive budget needs reprioritizing to find more money to put toward roads.
State revenues were already dented by COVID-19 related lockdowns, and Cerone said the state's economy needs to fully reopen. That needs to be done safely — she acknowledges the virus is real — and believes simple measures like frequent hand-washing, covering coughs and sneezes and staying home when sick will work while shaming those who aren't wearing face masks, won't.
"As far as putting big restrictions on places, you're taking away peoples' liberties and then acting like people are ignorant in operating their own business," she said. "People have been doing it for years, they've been doing it properly and safely and never had any problems."
Cerone said Grand Traverse County needs more high-paying jobs, and she wants to review state regulations that could be keeping those employers away.
She's seeking the Republican nomination because she believes she's a leader, and pointed to her leadership in opposing new local taxes, in having Grand Traverse County declared a Second Amendment sanctuary and in helping employers deal with the pandemic, she said. Cerone also opposed Traverse City becoming a sanctuary city for undocumented immigrants.
Roth said he's running because he believes he's an honest person and has long worked with the public, including customers and media. He pointed to Inman's situation — the outgoing representative could face retrial in U.S. District Court after a jury cleared him of lying to the FBI but hung on charges of soliciting a bribe and attempted extortion.
"I think we need somebody that's very honest and somebody that's going to look forward to working with the community and not being hidden from the community," he said.
Grand Traverse County's lack of skilled labor like carpenters and electricians concerns Roth, he said. Rather than pressuring high school grads into four-year universities, he thinks community colleges should ramp up efforts to train more skilled workers. The state could also shift some funding from universities to two-year colleges.
Day care shortages also threaten to send young professionals packing, and Roth said he wants to review regulations that make it hard for providers to thrive. He doesn't want them all thrown out — the health and safety of children is at stake. But he thinks some rules are too onerous.
Lawmakers also have more work to do in funding Traverse City schools at the same level as downstate districts, Roth said. Recent measures like doubling per-pupil funding increases for districts like Traverse City's have helped but state funding to the district still lags.
Traverse City also needs more affordable and workforce housing, and while the city needs to ramp up its efforts, he agreed that state criteria for awarding tax credits to affordable housing projects shouldn't leave smaller cities at a disadvantage. He also pointed to some pending legislation that would give developers incentives to build more affordable housing.
Ultimately, Roth believes he has the experience required to work with other lawmakers on committees to get things done.
"I've always promoted everybody's right to speak, I'm not one to shut down dissent," he said.
Grand Traverse County comprises the 104th State House District. The district's Democratic candidate, Dan O'Neil, is unopposed in the primary race.