TRAVERSE CITY — A fired Grand Traverse County jail officer accused of passing notes between inmates emerged free of criminal penalties after prosecutors dropped the charge last month.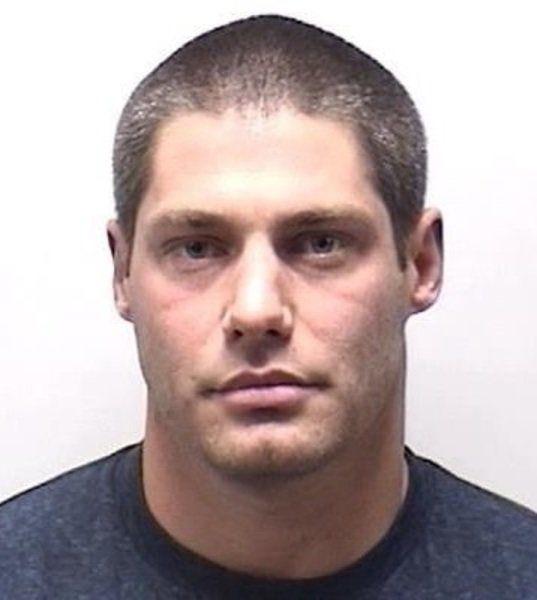 The case came down to whether Brandon Veenstra, from Cadillac, knew about a no-contact order between the two inmates. Prosecutor Noelle Moeggenberg failed to find enough evidence to prove that he did and dropped the charges April 22, according to 86th District Court records.
Moeggenberg could not be reached for comment.
Prosecutors first filed the willful neglect of duty charge — a misdemeanor count that could have sent Veenstra to jail for up to one year — last January. He was arraigned Jan. 11 after a Michigan State Police detective found Veenstra "facilitated illegal communication" between two inmates, according to reports.
His actions violated Grand Traverse County Sheriff's Department policy and led to Veenstra's termination. Sheriff Tom Bensley said his employment status, or lack thereof with the jail, will not change.
But his attorney, Douglas Gutscher with the Police Officers Association of Michigan, said Veenstra's passing the notes did not reach the level of criminal activity since prosecutors could not prove he knew about the no-contact order.
"They could prove he passed the notes and that there was a court order, but the link that Veenstra knew about (the court order) was missing," Gutscher said. "It was just a legal issue."
Prosecutors dropped the charges after Gutscher filed several motions to quash the charges, making similar arguments, he said.
Moeggenberg dropped the charges just more than a week after former jail Administrator Todd Ritter resigned his post April 11. Reports show Ritter faced claims he "maintained intimate relationships" and smoked marijuana with two former female inmates, showed favoritism toward certain female prisoners and collected sexually explicit photographs and videos on his county-owned cell phone.
Veenstra was mentioned in the reports as being on "hospital duty" with a female inmate in August 2017 when Ritter "unexpectedly showed up in the middle of the night" and ordered Veenstra to take a break without explanation. Reports show the inmate told Veenstra that Ritter was "having a relationship" with a former inmate just before Ritter arrived.
Gutscher said Veenstra's criminal case and the following dropped charges had no connection to the Ritter investigation.
Michigan State Police have since taken on Ritter's case and continue investigating. Moeggenberg previously said Ritter could face criminal sexual conduct and embezzlement charges.