TRAVERSE CITY — An Otsego County commissioner and a registered nurse with ER experience both want to serve in the state House of Representatives.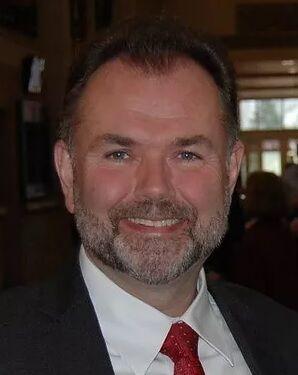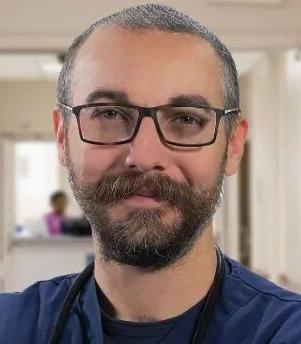 Republican candidate Ken Borton and Johnathan Burke, a Democrat, both are running to represent the 105th District on the Nov. 3 ballot. It's a seat state Rep. Triston Cole, R-Mancelona, will leave after reaching his term limit.
Borton said he's running to protect the northern Michigan way of life. He believes people who live in the region enjoy their way of life and that some people at the federal and state level want to change it.
"That's how I'll approach everything, how I'll face everything," he said. "Is it something that's going to hurt our way of life we've come to enjoy versus something that's going to enhance it?"
Balancing the state budget without raising taxes is among Borton's top priorities, he said. That'll require a careful review of the entire budget to reexamine spending priorities and cut programs when needed. That may be painful, but so is continuing to raise taxes on Michigan residents, he said.
Northern Michigan has no shortage of minimum-wage jobs and needs more with better pay, Borton said. He wants to improve the region's business climate by lowering taxes and getting rid of burdensome regulations. That would help not only small businesses but the many regional residents working for them.
Borton also wants to focus on preparing children and young adults for their future by giving more local control to school districts, for starters. He also believes employers and community colleges could cooperate more effectively in skilled trades training — he's a Kirkland College advisory board member and gave an example of how electrician unions and the college could partner on training.
Burke said he's a "pro-life, pro-Second Amendment" Democratic candidate who wants to serve the community and isn't afraid of compromise. He sees partisan politics as his opponent, not Borton, and wants to be judged on his platform rather than party affiliation.
"I'm trying to bring everybody back to the center on things we can agree on, I'm trying to literally pull tooth and nail back to the center where we can sit down and talk about solutions and come up with compromises," he said. "It has nothing to do with party, it has everything to do with helping people out."
As for COVID-19, Burke said the U.S. must much more aggressively test, trace and quarantine, although mask mandates don't work even though masks do — people balk at mandates or ignore other containment measures if they do wear them, he said. Small businesses also need help, and the state could nix some tax credits for big business to cover the cost.
Burke wants police officers to get EMS training, he said. Calls to defund the police are "ridiculous," he said, and funding their training to become paramedics could not only address the shortage of medical first responders, but help change negative public opinions of law enforcement.
He had several other ideas, from healthcare reform aimed at increasing access and bringing down drug prices and prohibitive deductibles, to bringing more broadband internet to rural areas — one idea to use radio frequencies that fall between TV channels could be rolled out fairly quickly, he asserted.
The 105th District covers Antrim, Charlevoix, Montmorency, Oscoda and Otsego counties, maps show.