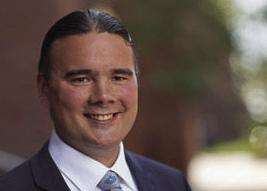 WASHINGTON, D.C. — Bryan Newland was ceremonially confirmed as Interior Assistant Secretary for Indian Affairs this week.
Newland, is a citizen of the Bay Mills Indian Community in the Upper Peninsula, where he was Tribal President before nominations were announced this spring.
Prior to this, he served as Chief Judge of the Bay Mills Tribal Court from 2009-2012, and as counselor and policy advisor to the Assistant Secretary of Interior-Indian Affairs under President Barack Obama.
In his new position, he will advise Interior Secretary Deb Haaland — the first Native American to hold a Cabinet post — on maintaining government-to-government relations with sovereign tribal nations, implementing their sovereignty and the promotion of tribal self-determination.
"I am honored to be back at the Department of the Interior working on behalf of tribal communities and alongside a historic secretary," Newland stated in a press statement.
He expressed his commitment to engaging with tribal nations to ensure their ability to thrive.
Newland graduated from Michigan State University and the Michigan State University College of Law.
He practiced with Fletcher Law, where he specialized in Indian Law before going to work in the Obama administration where he served as counselor, then senior policy advisor to the Assistant Secretary of the Interior for Indian Affairs.
He and his wife Erica have two children.