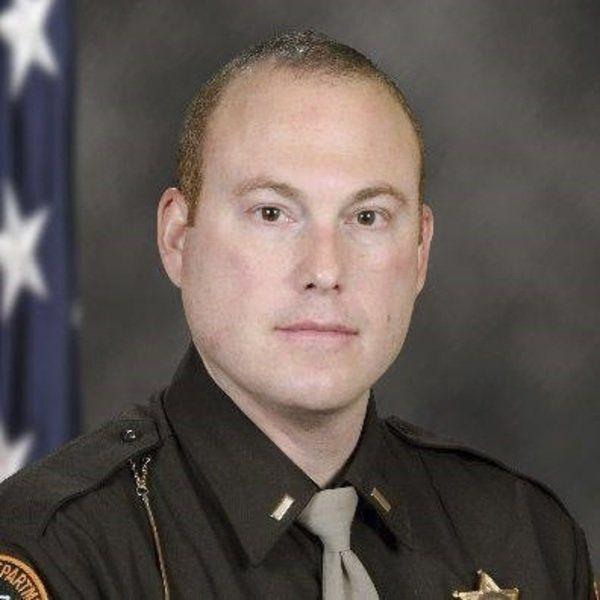 TRAVERSE CITY — Grand Traverse County sheriff's Lt. Chris Barsheff takes command of a county jail wracked by scandal in the wake of former Capt. Todd Ritter's April resignation.
It's the latest announcement in a string of controversies broiling inside the county's jail, including accusations and investigations over Ritter's alleged intimate relationships with several female inmates, 51 attempted suicides and two successful at the jail between 2011 and 2018, and staffing shortages that sheriff's department officials say make it hard to properly man and operate the facility.
"He will have a lot of work to do over there," Grand Traverse Sheriff Tom Bensley said. "I don't know if there is a magic wand to solve that, but staffing and scheduling is going to be something that is going to be right in his face."
Bensley and Undersheriff Mike Shea hope Barsheff's appointment announced Friday improves operations at the county taxpayer-funded jail, which has also suffered ongoing staffing shortages.
Barsheff's career began in 1996 as a seasonal snowmobile and ATV patrol officer.
Clark said Barsheff's work supervising Garfield Township deputies and leading a community policing program gives him plenty of experience that he will be able to use in his new role.
"He's got that base knowledge," Capt. Chris Clark said. "It's just a matter of immersing himself in the operational aspects of the jail, but he's got staff over there that can help him with that."
Bensley picked Barsheff from a group of three finalists. Those candidates were identified after an internal review, followed by an external oral interview process involving a panel of people from outside the sheriff's department that Bensley selected himself.
The reviews included a scoring system to rank the candidates. Barsheff proved to be the top scorer, Bensley said.
Barsheff did not return calls for comment.
Bensley, Shea, and Clark, who supervises Barsheff, all dub his career with one word — thorough. It should transition well to his efforts to improve operations at the jail, they said.
The promotion will bring a bump to Barsheff's salary once it becomes official in the near future, jumping from $73,168 to $84,144, Bensley said.
Staffing shortages don't make Barsheff's transition any easier.
Bensley said officials recently invited 26 people to take a physical test, one of the tasks necessary to become a corrections officer, in hopes of boosting the staff. Only six people replied to the invitation, two backed out and only two showed up for the test, Bensley said.
One passed.
"We have to have people there, there's no question about it," Bensley said. "But it's been very difficult."
In the meantime, Michigan State Police detectives investigate Ritter, who resigned after several jail staffers brought concerns to leadership last November.
A sheriff's department investigation uncovered fireable offenses, including frequent trips Ritter made to deliver coffee and lunch to a former inmate while he was on duty, in uniform and driving a marked sheriff's department car.
Documents also show Ritter took an inmate on a "work-related" trip to Lansing in August 2017, staying in a hotel room together and expensing the $192.55 room charge to the sheriff's department, according to reports.
He met another former inmate in the Grand Traverse County Governmental Center's basement where they kissed and engaged in "intimate touching," all while on the clock and in uniform, reports show.
Bensley mentioned projects at the jail to better monitor inmates, like installing more glass in cell doors and walls, and renovating the showers to remove any blind spots.
"It's fair to say that the environment is going to change at the jail," Shea said, but he declined to elaborate.