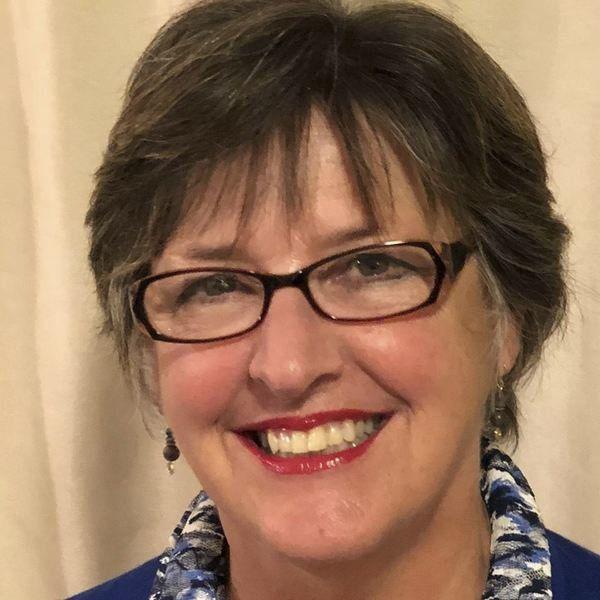 TRAVERSE CITY — One question was answered as another still lingers in the recall effort against three Traverse City Area Public Schools trustees.
Judge Kevin Elsenheimer ruled Monday that the language in the recall petition against TCAPS Board of Education President Sue Kelly did meet the standards as being both of sufficient clarity and factual.
Elsenheimer declined, however, to rule on the lockout provision he used to throw out recall petitions against TCAPS trustees Matt Anderson and Pam Forton in January.
The Grand Traverse County Election Commission served notice last week asking that Elsenheimer reconsider his decision to void those petitions.
Kit Tholen, deputy civil counsel for Grand Traverse County, told the commission he believes the request would be successful because of a misinterpretation between the words "submit" and "file."
Courtney Gabbara, attorney for the Leelanau County Election Commission, made that same argument in front of Elsenheimer on Monday.
Elsenheimer, in his Jan. 13 decision, cited a state law that mandates no elected official serving a four-year term can be recalled in the first or last years of his or her term.
But language for a recall petition can be submitted within six months of an elected official's first year in office, Michigan law states, but the petition itself cannot be filed until one year of his or her term has elapsed. Kelly, Anderson and Forton each passed the one-year mark on Dec. 31, 2019.
Elsenheimer said he likely will combine Kelly's case with Anderson's and Forton's to make a single ruling on whether or not the petitions are timely. A second recall petition against Anderson and Forton is in the works, having been filed the same day Elsenheimer voided the first.
Justin Van Rheenen — the recall petitioner and co-founder of TCAPS Transparency, a group of community members seeking change on the current TCAPS board — said he welcomed Elsenheimer's discretion to not make the same — possibly incorrect — ruling twice and was pleased with the coming decision to combine the cases.
"It allows us to now have the same timeline for all three recall petitions," Van Rheenen said. "It allows for a quick decision, too."
Kelly said Elsenheimer's original ruling is correct and argued the statute regarding the timeline is "nothing more than a grandfather clause" covering recall issues that have already been submitted, saying the subsection of the law is only applicable to a December 2012 ruling and has no bearing on current matters.
The TCAPS board president continued her argument regarding the language and maintains the use of the word "terminated" is misleading to the public.
Kelly said it implies that former TCAPS Superintendent Ann Cardon was fired.
Cardon submitted her resignation Oct. 15, and a mutual separation agreement — in which Cardon received $180,000 in severance pay — was approved by the board two days later. That agreement includes the phrase "amicably terminate."
Kelly asked Elsenheimer apply the "plain meaning" of the words in the petition and said that she did not vote to terminate Cardon's employment.
Gabbara argued the standard test for ruling on factual and clarity of a recall petition language is to determine if a specific act, event and outcome are outlined. There is no criteria demanding truthfulness, and Elsenheimer ruled as such — citing the outcome of $180,000 in taxpayer money being doled out to Cardon meets the required burden of proof for approval.
Kelly also said a provision in the separation agreement with Cardon prohibits her from mounting a defense to the recall.
Section 11 of the agreement states both TCAPS and Cardon agree "not to make any statement, written or oral, or cause or encourage others to make any statements, written or oral, that defame each other's reputation, practices or conduct."
Michigan School Code states "the board or an official of a school district ... shall not enter into a ... resignation agreement, severance agreement, or any other contract or agreement that has the effect of suppressing information about unprofessional conduct of an employee or former employee."
The statute also says any such agreement or provision of an agreement is "void and unenforceable."
Kelly declined to comment on the rulings.
Patricia Henkel, a member of TCAPS Transparency, said she was baffled by Kelly's argument that the separation agreement provision hinders her ability to defend herself against the recall.
"It blew my mind," Henkel said. "It's absurd."
Van Rheenen said taking such a defense seriously would set a dangerous precedent that signing a separation agreement can allow public bodies and elected officials to withhold information from the public and make a decision outside of purview of an open meeting.
"It is a slap in the face to the public that just wants information," he said.
Those involved with the case now have 14 days to file briefs with the court. A decision is likely to come within 21 days.