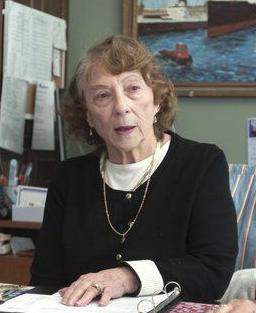 April is Parkinson's Awareness Month. Parkinson's Disease is a progressive neurodegenerative disorder causing a complexity of non-motor and motor symptoms.
Every six minutes someone is diagnosed with PD, and before 2030, PD will have doubled worldwide.
There are 145,000 Vietnam veterans diagnosed with PD related to toxic elements. At present there is no cure or lab test for diagnosis.
A day in the life of a person with Parkinson's is fraught with changing symptoms. Parkinson's is a runaway train with no slowing down or planned stops. Impromptu movements over which there is no control. A giddy gait that may end in a fall or what looks like a whirling dervish going forward. Many mental and physical responses are slowed, there is facial masking and loss of voice volume.
During a Parkinson's support group meeting someone related that each day is a new challenge, needing an innovative approach to solve a problem, or for him and his wife to embrace the new challenge and learn to live with it.
They went out to eat, He knew his tremors and strange gait were a distraction to some of the patrons at the restaurant. Then worst of all, he had a freezing episode, arm raised mid-bite, feet glued to the floor, bottom glued to the seat.
Eventually movement returned, and they left the restaurant did the Parkinson's shuffle to the car. Someone gave them one of those challenging stares, he wanted to explain, but were on a roll. They had to get to the car and rock and roll home.
And so it goes, a little shake here, a little shuffle there, and a big mountain of hope for a cure.
Parkinson's Network North support groups meet evenings on the first Tuesday of the month at 6 p.m. at PACE North at 2325 Garfield Road North and days on the second Tuesdays of the month at 1 p.m. at the The Presbyterian Church at 701 Westminster Road. Visit https://www.parkinsonsnetworknorth.org/ for more information.