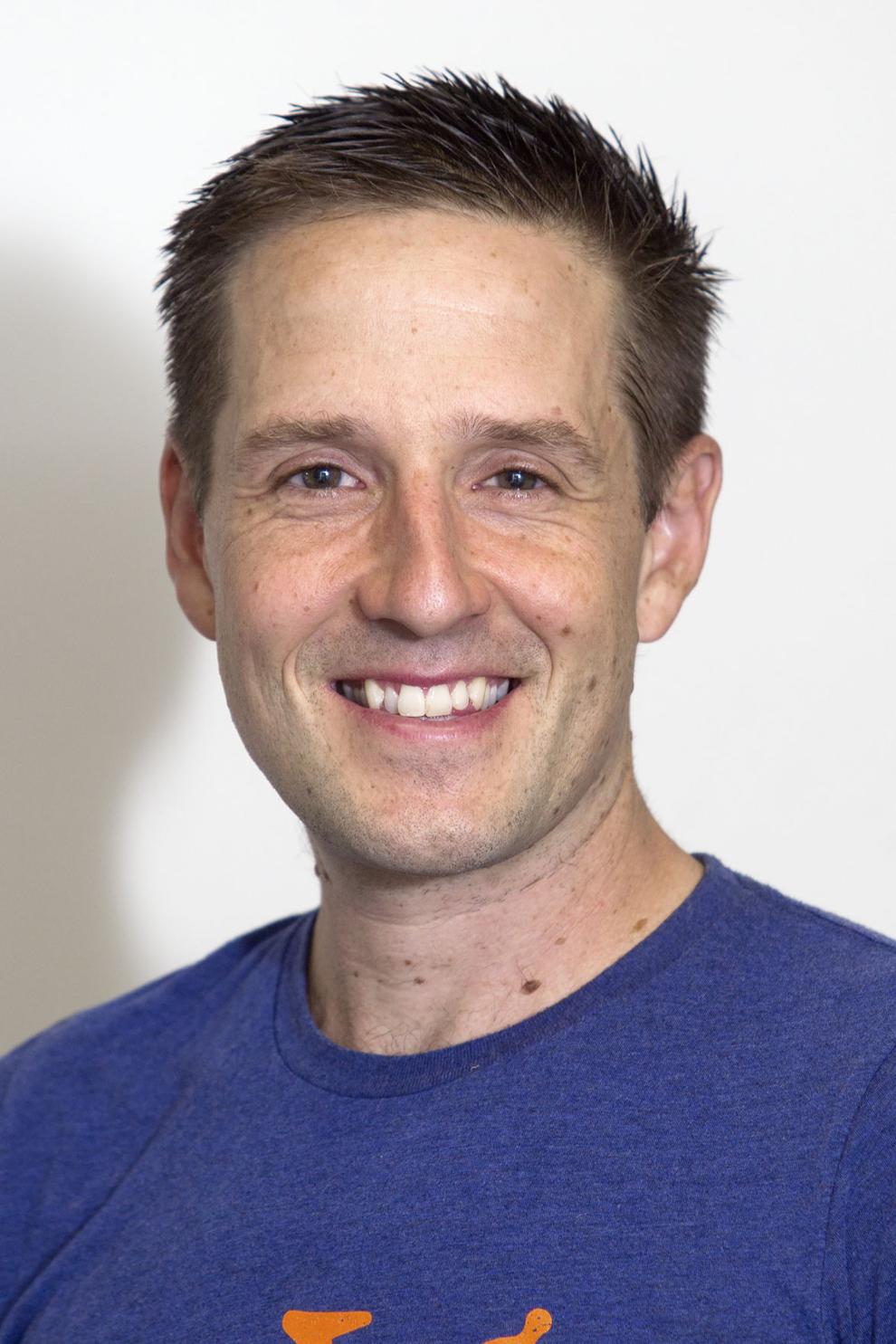 I have a special place in my heart for physical education teachers. My dad was my elementary school gym teacher. In middle school, it was Mr. Davidson and then Mrs. Luke in high school. All three of these mentors helped shape who I am today.
They motivated me to play sports, live an active life, to walk and bike to everyday places.
They inspired me to go into physical therapy, a profession dedicated to "transforming society by optimizing movement to improve the human experience."
Looking back, they planted the seeds that later led me to start Norte, a small but mighty advocacy organization committed to empowering the young and young at heart to be active-for-life by building happy, healthy, strong communities.
I recently met two more exceptional PE teachers, Mrs. Kline from Grand Traverse Academy, and Mrs. Kloosterman from Suttons Bay Public Schools.
Turns out, Jodi and Jen are sisters, They grew up in Zeeland. Jen graduated from Hope College while Jodi attended Cornerstone University. They both moved to the Traverse City area in the naughts.
Jodi and Jen recently came to the Norte Wheelhouse to pick-up a fleet of loaner bicycles to teach cycling to their lower elementary students. These bicycles came out of Norte's Grand Traverse Regional Kids' Bike Library.
This library was launched six years ago, thanks to a huge donation of bicycles by McLain Cycle and Fitness.
It helps keep elementary-aged students pedaling by ensuring their bike always fits, no matter their family's resources.
Thanks to many supporters, kids can borrow a bike for as long as it suits them. Once they outgrow the bike, they return it in exchange for the next size up. All this, thanks to continued generous community support, for free. Since 2014, the library has served over 550 young riders and families.
With continued support from McLain's and many other partners, including the Oleson's Foundation, Worthington Family Foundation, and the Art and Mary Schmuckal Family Foundation, the Norte library is growing.
Fast.
Now with two branches, one in the Civic Center at the Wheelhouse and the other in Elk Rapids' Rotary Park at the brand new Chain Hub, this regional library is now taking an additional step to help PE teachers like Jodi and Jen teach their students active living skills.
Bicycles equal freedom, independence, opportunity and health. Bicycles are transportation that can take young riders to the places they need to go — to the park, their buddy's house or to school.
Knowing that students are learning bike safety in school has me excited and I wonder if any of these young Mustangs and Norsemen will be inspired long term by their gym teachers like I was?
I wonder how our culture of health might be affected if more active living skills were taught in school?
I wonder how the Grand Traverse Regional Kids' Bike Library can do a better job of supporting more physical education teachers like Mrs. Kline and Mrs. Kloosterman?
Jodi and Jen are now in the second week of their bike unit, and Jodi just told me, "The kids are having so much fun, and a few are learning to ride for the first time. Being a physical educator is the best job in the world!"
I'm so grateful for our physical education teachers.
Thanks for what you do and keep awesome, Jodi and Jen.