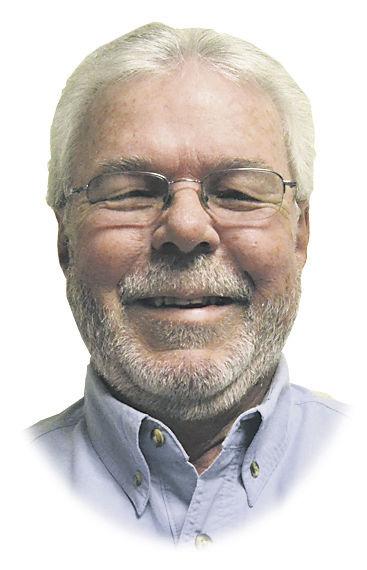 It was my first time to hike the Coy Mountain Natural Area in late September, but it won't be my last. It rises over the southern end of Alden overlooking Torch Lake. While it may not be large, around 18 acres, the beautiful trail system redone in 2018 by the Grand Traverse Regional Land Conservancy is one of the most appealing around the lake.
In recent years GTRLC has opened the Maplehurst Natural Area, Torch Lake Nature Preserve and Torch River Ridge Nature Preserve. Two of them offering very limited views of the lake through trees. The one along Torch River offers none. Coy Mountain's views are also through trees, but has what I consider a more captivating vista of the turquoise colored waters from a vantage point 175 feet above Torch Lake.
The good news is that it is designated non-hunting, because of its proximity to houses and the village. November with firearms deer hunting season coming up will make a good time to safely hike up to the top of Coy Mountain, and the views of Torch that time of year should be plentiful.
It's not a long hike, just under 2 miles, and you can add another half-mile with a slight backtrack from the beginning of the trail. You do climb about 170 feet, but the trail was recently redone sidling the ridges so you are not constantly climbing. They cut back and forth up the hill creating an easier hike to the top and offering more of a view of the attractive forested terrain.
Coy Mountain dates back to 1885 when Reuben Coy decided to preserve a ridge forested in towering virgin hardwoods behind his gristmill. It was the last remnant of giant maples and beeches left after the region had been heavily clear cut in the late 1800s during the boom of the lumbering era. The 11-acre tract remained in the family until the 1950s when the family deeded it to Helena Township to create an area village residents could use and enjoy. Additional land was acquired through donations bringing the Natural Area to its current size.
The last virgin trees in the forest were unfortunately stolen in the mid-1990s, but the current stand of American beech, sugar maples and hemlock that make up the forest are large and breathtaking as you hike along the trail underneath the towering trees.
This is a trail for all seasons. With the hardwood forest, fall is beautiful and breathtaking. In winter, despite the uphill nature of the trails, snowshoeing could be a fun trek to the top. The uphills aren't difficult the way they angle across the steeper slopes.
Spring, before leaves come out mid-May, will yield some gorgeous Torch Lake views, and summer with the abundant forest will make for a cooler hike under the canopy.