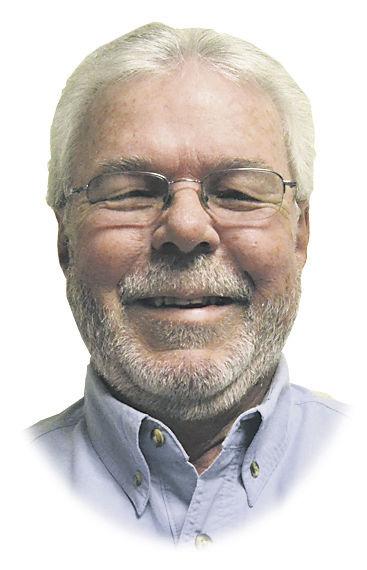 So far getting outside for physical activity and exercise is all right, but we need to be smart and vigilant about social distancing.
Area boat launches and Tippy Dam, all related to the start of the spring fishing season, were recently closed or monitored.
It's the start of the spring steelhead run and trout season opens at the end of the month. The closures took place because proper social distancing wasn't being observed.
I've been hiking and mountain biking by myself with my dog Lulu on some of our local trails. The trails that I've chosen — Yuba Creek Natural Area, Muncie Lakes Pathway, and VASA Single Track around Strombolis Lake — were fairly free of hikers or mountain bikers. I ran into less than a handful of people while on each outing, and went off trail while passing to make sure we weren't close to each other. I saw no more than three vehicles at the trailhead parking areas. Sometimes I use wooded parking areas that aren't at a trailhead. After 40 years of perusing our area forests I know many accesses to the trail systems.
I visited a couple of trail locations that I decided when looking at the parking lot it might be hard to maintain proper distancing. I didn't want to spend the outing constantly heading off trail to avoid people. The two trailhead parking areas for the Brown Bridge Quiet Area off Ranch Rudolph Road were packed with not much distance between cars. The parking area for Maple Bay Natural Area was also pretty full, and I heard from my niece, who lives near Elk Rapids, that it was sometimes hard to avoid people at Maplehurst Natural Area on nice days.
There are many options for getting out on a hike around our area. The two I mentioned above are well known, beautiful for hiking and easy to get to. Think about visiting some of the many other, lesser known, preserves and natural areas scattered around the Grand Traverse area. Between the Grand Traverse Regional Land Conservancy and Leelanau Conservancy they offer around 80 preserves and natural areas and most offer beautiful hiking trails. Add to that our local DNR and county trail systems, and you have a smorgasbord of trails to choose from.
We need to keep that option open for getting outdoors whether its just a brief walk, a hike or a bike ride by ourselves. It helps clear your mind of all the awful news we are bombarded with at home. It's good for both our mental and physical health, which helps support a strong immune system. Be smart and enjoy the experience by yourself or just with immediate family that you are living with. It shouldn't include friends and hiking buddies.
I'm including some suggestions for hopefully less crowded areas.