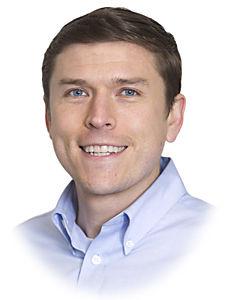 Of all the cities in Michigan, Traverse City's population of 15,500 people comparatively is very small.
So one might think that a running club in Traverse City would similarly be just as little.
Think again, my friends!
Just this year, the Traverse City Track Club surpassed the Kalamazoo Running Club to be the largest running club in Michigan based on membership.
As a member myself, I take great pride in this accomplishment. I am excited to share the story of its growth as it can be applied to any local group or club looking to expand.
Engage membership — My first experience with the TCTC was at one of the weekly Fun Runs. It did not cost anything to participate, and from the get-go, I was approached and immediately treated like family from other members. The welcoming nature of active members quickly washes away any fears or doubts. It submerges you into a family-like social network.
Participation in TCTC programs like Fun Runs and Summer Series does not cost any money and usually leads to people becoming members.
Involve membership — Whether you are a new runner or elite pace runner, the TCTC has programs that serve every possible running level. Within the TCTC, there are walking groups, training groups, and even a Race Team.
Consistently provide value — To become a member of the TCTC, it only requires a $15 annual fee. This gets members a free club t-shirt, two free race entries, many race discounts plus guaranteed entry to any Bayshore race, including the half marathon. The half marathon usually sells out within hours of registration opening.
Ensure mission betters the community —In addition to all the free perks, members also enjoy a sense of pride knowing their membership fee and race entry to any TCTC race go directly back into the local Grand Traverse Community to support running and walking activities. To date, the TCTC has donated more than $2 million to support local organizations and athletes. Donations include TART Trails, Traverse City Public Schools Cross Country and Track & Field Programs, VASA, and Hickory Hills.
Promote/organize club events and programs — With the advancements in social media over the last 10 years, promoting the TCTC's events is easier and more cost-efficient. Listing events on social media and inviting members to attend helped to increase turnout. Plus, when membership connects and celebrates each other's racing accomplishments online, it helps provide great "word of mouth" marketing for the club. In 2016, the TCTC hired its first Executive Director. This helped to increase the club's ability to develop and sustain programs, improve community relations and efficiency, and plan a strategic vision for the club's future.
With these key characteristics, it is no wonder that the TCTC has grown beyond its founder's wildest dreams. By engaging with the community through grants and scholarships, and through personal connections via training groups and fun programs, I am confident that the club will continue to draw increasing members. Members that become family for years to come.
Please message me at my new Facebook page (fb.me/RunnerJeffTC) if you would like to ask questions about running or local running clubs or email me at RunnerJeffTC@gmail.com.