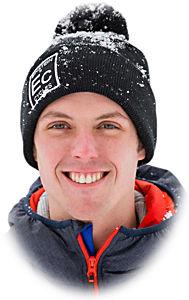 There are plenty of signs that make it clear that fall is here. The leaves in my yard already boast touches of red, gold and yellow, while the pine needles have already contributed their first layer to what is a tiramisu of future raking. The beaches have a bit more elbow room, even on the warmer, sunnier weekends.
And all things have been pumpkin-spiced, though I am not complaining.
But for me, the real sign of autumn is the first few jolts of Iceman Fever. The biggest one-day, point-to-point mountain bike race is right here in our backyard, and in less than two months, we'll have nearly 5,000 riders make the annual dash from Kalkaska to Traverse City. In between now and race day, mountain bikers will put in tens of thousands of accumulative miles to be ready for Nov. 2. A nice, sandy chuck of that mileage comes in the form of the "out-n-back."
A true out-n-back starts from the race's end, which is Timber Ridge Resort. Gathering just after daybreak, riders gear up and bundle up; each week, it seems, we add another layer of warm clothing to fight against the sinking overnight temperatures.
The 'out' is 17 miles of gravel roads to Kalkaska before turning 'back' on the race course itself. The ride is just over 40 miles and can take anywhere from three hours to — and this is true — seven hours, depending on fitness and ability. Most riders are done and drinking coffee in around four hours, and it's a ride they'll do once a week for almost two months to get ready.
It's not an easy day on the bike, and it takes a lot of hard work to make it possible. Riders rely on two local trail stewards, Northern Michigan Mountain Bike Association and Traverse Area Recreational Trails, to clear a path through the wilderness.
Keeping the forest at bay for 30 miles takes a lot of volunteer time, and certainly a chainsaw or two. NMMBA works farther afield, clearing downed trees between Kalkaska and Williamsburg, with TART spearheading season trail improvements on the Vasa Pathway that also serves to prepare the trail for winter grooming. Together, they make out-n-backs possible, not to mention the race itself.
This year, there will be special attention paid to the Headwaters 5k, a hilly loop near the Pathway's Bartlett Road Trailhead. The new 2-mile Skill Building Trail there should be ready by the end of this month, offering a bridge for new riders to go from a short trail to the 5-kilometer loop and, possibly, the full Iceman Cometh Challenge one day.
Fall is here, and of all the ways to celebrate it, Traverse City seems to prefer it by bike. Now, if we can just work pumpkin donuts into these out-n-backs, we'll really have it dialed in.