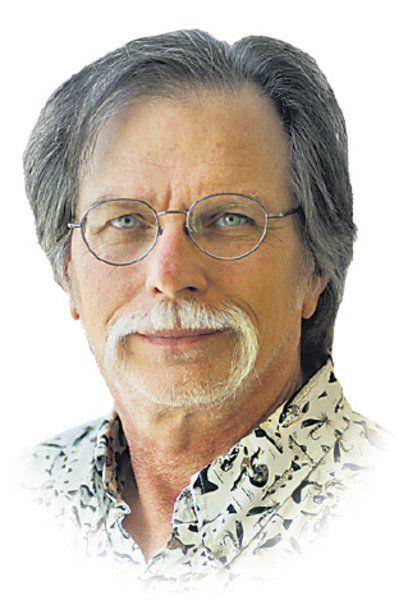 ALGONAC — It has been my very good fortune to have become buddies with Mark Martin decades ago. Martin, who is Michigan's best-known walleye pro, regularly invites me to tag along when he has an event — a tournament or fishing school — coming up, as he pre-fishes. So when he called and asked if I wanted to spend a day on the St. Clair River recently, well, how could I pass it up?
Martin, who was fishing with Steve Berry — a guy I've known for years but never fished with — was checking out the river for the first time in 26 years; he'd last fished there with Gary Roach back in the Professional Walleye Trail days. It was a different river then.
Starting with virtually no intel — a buddy had told him there were some fish in the area around the ferry to Harsens Island in 28 to 38 feet of water — we started drifting downstream, soaking jigs. We started catching them almost immediately. It took about two-and-a-half hours to put a three-man limit in the boat.
"I can tell you this: When Roach and I fished it back in the PWT we didn't catch 10 fish between us," Martin said. "We caught that many on one pass today."
Indeed, the fishery was on fire, as it has been all spring. The St. Clair River has become very close to an equal to the Detroit River, which is in my mind the best spring walleye fishery on the planet.
"I think it's phenomenal," said Martin. "It's just full of fish."
We were fishing with 1-ounce, flat sided jigs, which Martin said was a big help.
"There's more current here than any river," said Martin, as he stood on the trolling motor to keep us vertical. "The only place I can think of that would be similar is coming out of the locks at Sault Ste. Marie. That would probably equal it."
The flat-sided jigs "run right in the current," Martin said. "It moves downstream with the hook right where it needs to be. The river's moving so fast those fish have only got a millisecond to grab it and when they do, they get it."
Like many anglers, Martin has begun using heavier jigs for walleyes in the river and has not seen his productivity decrease.
"I used to use smaller jigs," he said. "I can maintain the boat control well enough to use even a 1/8th-ounce — I've been doing this for 40 years. But that bigger jig presents a bigger target. I used to be fanatic about using small jigs because they can suck it in more easily, but my catch rate has picked up. Bigger jigs get more attention. I've seen it. In big water and big current you get bigger fish."
Well, we weren't doing that. We were catching mostly 17-inch fish. The biggest were about 3 pounds.
That's always been the knock on the St. Clair River. The giant walleye that made the Detroit River legendary are fewer and much farther between here than they are in the Detroit (which is also not producing the giants at the rate it used to these days). But they were the fish you want for the table: solid, succulent keepers.
We'd started out in the middle channel — if you are familiar with the upper end of the Lake St. Clair system, the river braids into three channels coming into the lake — and after we scored a three-man limit (18 'eyes), we moved upstream into the river proper to see if we could find some bigger (i.e. tournament-caliber) fish. We fished a couple more hours and landed at least that many more. The upstream fish were slightly bigger, though they weren't the kind of fish that would win a tournament.
Still, catching 40 or so walleyes in five hours of fishing is nothing to sneeze at, "especially this time of year," Martin said.
That's always been the plus side of the St. Clair River. The walleyes seem to stay in the river all summer, more so than in the Detroit River.
"They must have a good food source, minnows that move in from the creeks," Martin said. "I don't think the walleyes ever move out of here."
I've been fishing the channels, as well as the river proper, for bass, usually in late summer, for many years and it usually produces a few walleyes, too, as a by-catch when dragging tubes for smallmouths. Some bass guys tell me they've had days when they couldn't keep the walleyes off. Martin said that the key to catching the 'eyes is to fish a little deeper than you would for bass.
We fished from around 30 to 38 feet of water. Our best fishing came in 33 to 34 feet. Martin said that's where there was the best slope on the bottom. "It must have been how they dredged the channel," he said.
Martin said he's sold on the St. Clair River.
"It's phenomenal," he said. "If people want to catch a lot of walleyes and have a good time, this is the place. Someone who is just learning can master vertical jigging here in a day's time."
The only mistake we made, Martin said in retrospect, was staying with the jigs all day.
"We should have used some spoons," he said. "I had some in the boat. Maybe we we'd have caught bigger fish. I would have liked to have seen what would have happened."
Bob Gwizdz is a longtime outdoors writer and has also worked in public affairs for the Michigan Department of Natural Resources.