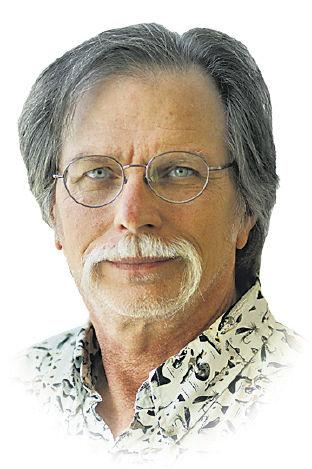 BATH — All three dogs — my setter and Chuck Riley's pair of German shorthairs — were frozen on point at the juncture of two grass fields and a wedge of woods. There was large pile of limbs, intertwined and surrounded by blackberry brambles and the immediate question was how we were going to get in there and flush the bird so that one of us could get a pop at it.
I told Riley to get in position as I was going to slip into the woods and try to push the bird out toward him when a rooster flushed and winged his way away from Riley, who took one step back to get on solid ground and immediately planted his foot into a hole, lost his balance, and fell over.
(Ah, another of the joys of aging.)
But when he fell, another rooster exploded out of the tangle and flew my way. I whirled and dumped him. And on the shotgun report, yet another rooster departed the brush, along a similar flight line as the first. I shot him, too. I was done for the day.
It was just days before firearms deer season and we were at Rose Lake State Wildlife Research Area, one of the places where the pheasant-release program, in its second season after a year off for COVID-19, was in full swing. It was my fourth trip to Rose Lake; I had shot five birds in the previous three trips, limiting out twice and coming up one short once when I missed a bird that I should have been able to kill with a rock.
It happens.
My first trip to Rose Lake this year occurred on the fifth or sixth day of pheasant season, when I met up with Ken Dalton, his granddaughter Avery Hemstrom (who wasn't hunting, but just trailing along), his buddy Dennis Ackerman, and his Brittany Kid.
We got something of a late start; as we were entering the field, we met up with a couple of hunters who were exiting, their birds in their game bags. We covered a length of warm season grasses without any action (though we could hear shooting from elsewhere on the area) and when we hit the short grass lane that separated it from an expanse of the most beautiful switch grass that you can imagine this side of pre-settlement Kansas, my boy Elvis locked up on point. I directed the other guys to get ready and waded into — actually, more like fought my way through — the switch grass. The bird was about 30 yards away and when it got up, I shot it. The dogs went after it and when I got to where it had a fallen, another bird got up nearby. I shot that one, too. So I spent the rest of the morning carrying an empty scattergun as Elvis — who was really on his game — and Kid found birds for my partners.
It was the second time Dalton — the guy who is most singularly responsible for this program — was at Rose Lake for a pheasant hunt this year. He went opening day with Alex Beachum (more on him later), a couple of Beachum's relatives and a TV crew from "Michigan Out of Doors." A couple of interesting things happened, Dalton said. For instance, a young fellow, who was bow hunting deer, emerged from the woods when our heroes were getting ready to start and asked what the heck was going on. He was unaware of the program.
Dalton explained it, told him to get on his phone and buy a license, dug up an orange hat for the guy and invited him along. The young man wound up killing his two birds. Beachum thought that was about the coolest story that could be told.
And Beachum? He's the guy who, when alerted by Dalton that the program was seriously short of money for birds (because the Department of Natural Resources declined to help fund it) offered to donate $25,000 to make up the shortfall, an offer — and I am not making this up — the DNR originally declined.
If anyone on the Natural Resources Commission is reading this, Beachum is a guy who seriously needs to be recognized for his contribution. He deserves an award, not just for donating the money, but for shaming the DNR into taking it.
I hung around the parking lot a couple of times after hunting, just to talk to guys, some of whom were successful, some of whom weren't — and some of whom drove the better part of two hours to get there — and ask what they thought of the program. To a person it was a big thumbs up.
Last I checked, the DNR said it had sold 9,951 licenses that were required to hunt pheasants on public land in the Lower Peninsula. Do the math: At $25 a pop, that's nearly a quarter million dollars, which is well more than what was available the other two years of this program. That tells me next year's program should be even bigger and better, unless some DNR accountant figures a way to siphon off a chunk for "administrative overhead" or some other such nonsense.
One of the days I went to Rose Lake was a Saturday and there was a lot of orange out there. It reminded me of Oct. 20 when I was a kid.
It proves we CAN have nice things.