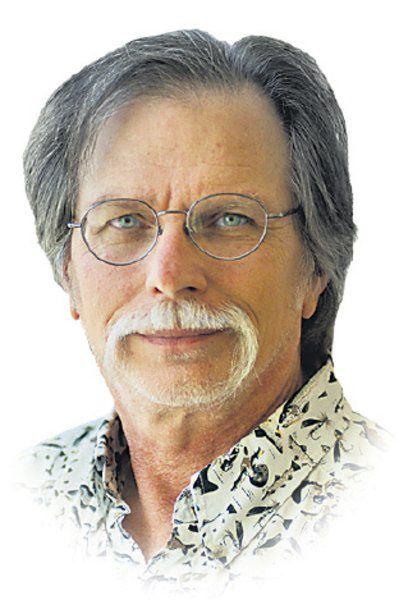 Have you looked at the calendar lately? The last Saturday in April is the unofficial opening day for fishing season in Michigan as it is the official opening day for walleye, pike, and muskellunge in inland waters of the Lower Peninsula as well as the statewide opener for trout on those streams with closed seasons.
These days there is enough trout fishing available year-round that the once venerable trout opener has lost much of its luster. Still, it's a safe bet that plenty of anglers will be on their favorite waters this weekend and it's also a safe bet that it'll be the first time that many put their boat in the water for the season.
If you've ever been to a popular launch ramp on opening day — say, any of the ramps in Saginaw River system, for instance — you've no doubt watched a number of guys unload their boats, spend more than a few minutes trying to get their outboard to fire up, then reload the boat. With everyone chomping at the bit to get going, it shortens tempers.
So don't be that guy; either give your rig the once-over or take it to the marine dealer before you hit the launch ramp. Most dealerships will give your boat and trailer a check up for around $100, and if you are not mechanically inclined, it's money well invested.
Otherwise, begin with the fuel system; if you have gas in the tanks that was not stabilized before you put your boat up for the winter, get rid of it. (And don't just drain it out on the ground or into the sewer; dispose of it properly. I generally empty it into cans to use in the lawn mower, etc.)
Check fuel lines and primer bulbs for cracks or leaks. (This is especially important if you have an old rig; ethanol is hard on rubber parts and if you haven't updated your fuel system it's just a matter of time before it fails. If the fuel system appears sound, make sure your oil reservoir is full and fire up the engine, either with a set of muffs connected to a water hose or with the lower unit in a barrel of water. Make sure the water pump is functioning properly (many marine mechanics recommends replacing the impeller every two or three years) and let the outboard run until it warms up. One mechanic told me he recommends running the engine with the cowl off and holding on to the thermostat housing to make sure it's heating up; sometime sand gets in the thermostat, causing it to malfunction, he said.
If the outboard is missing or running poorly, it's tune-up time. (And when was the last time you changed plugs or the fuel filter?)
Make sure your propeller is not damaged — bent or missing chunks of metal or, for that matter, showing cracks in a blade — as it will not only affect performance, it could damage your outboard. You can have props rebuilt if they're not too badly beat up, but it'll take time as most marine dealers ship them off to have the work done.
If the propeller looks good to go, remove it and make sure there's no fishing line around the spindle — to prevent damaging seals — and no signs of uneven or unusual wear. (Do this with your trolling motor, too.) I've been told it's a good idea to replace the cotter pins on your props every year as bending and removing them and makes them brittle and subject to breaking.
Check your lights — both on the boat and the trailer. Often, if they aren't working, it's just matter of cleaning up the contacts, but it could also be a fuse.
It's a good idea to jack up your trailer and spin the wheels, checking for bearing issues; bearings can go at any time and it's a good idea to try and catch a problem before it leaves you on the side of the road. If the tires spin smoothly and there's no noise, lube your bearings.
If your trailer has brakes, check the pads for wear and the brake fluid.
Make sure your batteries are charged, the connections are solid and clean, and the batteries are secure so they're not bouncing around. Check your electronics. Make sure your bilge pump is operating. And make sure the electrical connection to your vehicle is good, too.
Check your tire pressure (most boat trailers tires run 40 to 50 pounds of pressure). Check your spare tire, too, and make sure you have an appropriate jack and tire tool. Check your safety equipment — anchor, anchor rope, horn or other sounding device, personal floatation devices, a throwable device, fire extinguisher, etc. (On that note, I spent a full day with a couple of conservation officers on a popular walleye river a couple of years back and the only tickets they wrote were for inadequate safety equipment; you will not get a warning if you lack life preservers.)
Make sure your winch post is secure on the trailer frame and the winch rope or strap is in good shape.
Give all bolts and screws — holding everything from your outboard to your trolling motor to the line cleats — the once-over to make sure they are secure. Check for spare parts (bulbs, fuses, etc.).
And make sure you bought a new fishing license (the license year begins April 1).
Have fun. Be safe. And catch a bunch.
Bob Gwizdz is a longtime outdoors writer and has also worked in public affairs for the Michigan Department of Natural Resources.