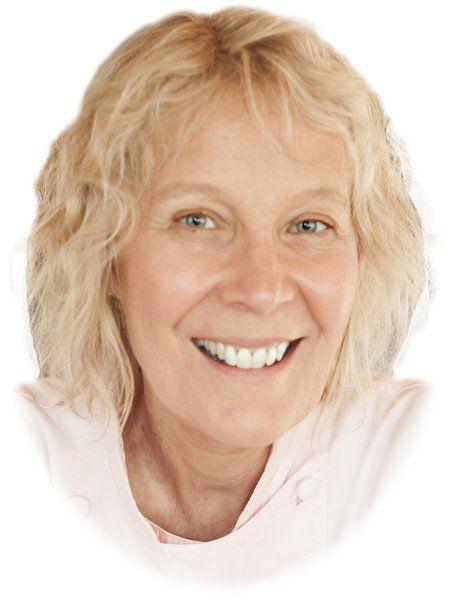 Every month brings a slew of national and world food celebrations. June alone recognizes more than 50, including National Veggie Burger Day (June 5), National Falafel Day (June 12), National Eat All Your Veggies Day (June 17), National Sushi Day (June 18) and National Onion Rings Day (June 22).
"El Día Mundial de la Tapa" or World Tapas Day, designated by Spain to honor this vital element of its cuisine, falls on June's third Thursday (June 20 this year). Though technically the day has passed, Tapas Day is the ideal summer jump-start with its laid-back food style. Tapas are the essence of effortless summer dining. Much like true French crudités (hint: not raw vegetable sticks), tapas are the perfect combination of simplicity, seasonings and fresh food.
The first tapas originated in the southern wine-growing regions of Andalusia. Barkeepers covered glasses of wine or sherry with bread and ham to keep out flies and to accompany a beverage. Tapas likely were heavily influenced by the meze tradition of the Moors (Muslims) who lived in the region from the 8th-15th centuries.
Tapas, hands-down the top favorite eating tradition of Spaniards, have expanded into a wide variety of appetizers: cold (mixed olives, ham and cheese) or warm (fried baby squid or simmered shrimp). Tapas can accompany social drinking, often eaten standing up, or can become a quick meal.
Ways to Tapa
Most tapas bars include items that appear everywhere in Spain: a selection of local and national cheeses, serrano (sometimes Ibérico) ham, cod purée, patatas bravas (fried potatoes with tomato), albondigas (spiced meatballs), grilled bread with tomato, egg "tortilla," a cazuela (shallow baking dish) of sizzling shrimp, and pulpo a la Gallega (Galician octopus). These are top favorites that represent three major tapas categories: cosas de picar (finger food), pinchos (skewered food), and cazuelas (fork food).
"Cosas de picar" include things that can be eaten with the hands in one or two bites: slices of sausage or ham, cubed cheese, fried marcona almonds, tortilla, olives, marinated sardines or anchovies, fritters, croquettes, small empanaditas, tartaletas (savory tartlets), bocadillos (mini sandwiches), and tostas (food spread on bread) like olive paste, allioli (garlic mayonnaise), or fresh tomato with anchovy or cheese, piquillo pepper or serrano ham.
"Pinchos" or pintxos include food cooked on skewers or served on skewers or with toothpicks. Pinchos are traditional in northern Spain and popular in Basque country. In the Basque region all tapas are called pintxos (thorn or spike) whether arranged with skewers, toothpicks, or not. The beloved "Gilda" pincho is pickled Basque pepper, guindilla peppers, anchovy fillets, pitted manzanilla olives and white anchovies on a skewer. Pincho moruno (Moorish) is a highly seasoned grilled pork kebab. Wedges of Manchego cheese with quince preserve or sautéed chorizo chunks become pinchos when piled onto toothpicks.
"Cazuelas" include foods baked in a cazuela or cooked with a sauce, and which need utensils for eating. Smaller versions of main dishes like arroz negro, stuffed peppers, fideuá (noodle paella), and fabada asturianas (bean and meat stew) often show up as tapas.
Why not give your grill a rest, host a backyard "tapeo" (social gathering with tapas) and become the talk of your neighborhood.
SPANISH POTATO-EGG CAKE (TORTILLA)
In Spain, a tortilla is a round egg cake often with other ingredients like potatoes, peppers, asparagus, ham, or artichokes. Beloved Spanish tortillas make satisfying brunch, lunch, dinner, snack or quick picnic dishes. Tortillas, cut into chunks, are one of Madrid's favorite tapas.
Yields about 4 cups batter; one 10-inch tortilla, 4 lunch servings
1/2 c. olive oil
1-1/2 lb. baking potatoes, about 3 c. peeled and diced into 1/2-inch cubes
1-1/2 c. finely sliced onion
1-1/2 c. lightly whisked eggs, 6 to 7 large
Optional: 2 ounces serrano ham, 1/2 c. diced or 2 oz. dry chorizo, 1/2 c. diced
For Serving: Allioli (garlic mayonnaise)
Heat oil in a deep 10-inch nonstick skillet over medium heat. Add potatoes and turn to coat evenly in oil. Season potatoes with 1-1/2 teaspoons kosher salt. Reduce heat to medium-low, cover skillet, and cook potatoes until tender but not brown, about 15 minutes. Stir potatoes occasionally so they cook evenly.
Remove potatoes from skillet with slotted spoon and transfer to a bowl to cool. Heat oil remaining in skillet over medium and add onion. Cook until slightly golden, 10 to 12 minutes. transfer onions to potatoes in bowl with slotted spoon; set skillet aside with remaining oil.
Whisk eggs with 1/2 teaspoon kosher salt and freshly ground pepper. Fold eggs and optional meat into cooled potatoes and onions.
Remove 1 tablespoon oil from skillet and set aside. heat skillet with remaining oil over medium heat, and when hot, pour in egg-potato mixture; press lightly to even out top. Without stirring, cook tortilla until edges of egg are set, 3 to 4 minutes; tilt pan to move runny egg from center to sides. Cover skillet, reduce heat to medium-low, and cook tortilla until egg is almost set in the center, 8 to 12 minutes. Remove lid. Place a large plate over tortilla and invert it onto the plate.
Swirl 1 tablespoon reserved oil in skillet and heat over medium heat. When hot, reduce heat to medium-low, slide tortilla back into skillet and cook until egg is completely set and lightly golden, about 5 minutes.
To Serve: Slide tortilla onto serving dish and serve hot or room temperature. For lunch, cut tortilla into 4 wedges. For tapas, cut into 1- or 2-inch squares and pierce with toothpicks. Serve with allioli, if desired.
* In place of part of the potatoes, or along with them, add other types of vegetables like olives, artichokes, mushrooms, asparagus, bell peppers, or seafood like shrimp or tuna.
SKEWERED MEATBALLS (PINCHOS DE ALBONDIGAS)
Yields about 4 generous cups raw meat, 40 to 50 meatballs
2 lb. ground pork shoulder butt
1 T. peeled and minced garlic
1/2 c. peeled and minced onion
1/4 c. trimmed and chopped Italian parsley
Spice Paste
1 T. kosher salt
1/4 t. ground cayenne pepper
1 t. smoked paprika (pimentón)
1 t. sweet paprika
1/2 t. ground cumin
1/2 t. dried thyme
1/2 t. dried oregano
Grating of fresh nutmeg
1 T. red wine vinegar
Flour for dredging meatballs
1/2 c. olive oil for frying
Half of 7-oz. jar piquillo peppers, drained and patted dry or 1/2 to 2/3 c. roasted red peppers
Mix pork, garlic, onion, and parsley together in large bowl.
Prepare spice paste: Combine kosher salt, spices, and vinegar in a small bowl and stir to a paste. Knead spice paste into meat with gloved hands. Rest meat 1 hour at room temperature or, for best flavor, refrigerate overnight. Fry one small patty of meat to test for salt. Form 1-1/2 to 2 tablespoons meat into balls. Dredge in flour and pat off excess. place on sheet pan.
Preheat oven to 375 degrees F. over medium heat, add enough oil to cover bottom of a 12-inch skillet. When the oil is hot, fry meatballs in batches until browned, 4 to 5 minutes. Place on parchment-covered sheet pan and place in oven to finish cooking.
To Serve: Slice peppers into long, 1/4-inch-wide strips. Spear a meatball. Fold pepper into thirds and spear with toothpick. Arrange filled skewers on serving platter. Serve warm or at room temperature.
* Prepare meatballs with ground fish, turkey, chicken, or shrimp.
* Skewer other foods with the meatballs, but choose them by color.
*Make each skewer an art project with layered colors and flavors.
SIZZLING SHRIMP CAZUELA (GAMBAS AL AJILLO)
Yields about 2 cups, 6 to 12 appetizer servings
8-oz. loaf fresh country bread, 1 small
6 T. olive oil
2 large cloves garlic, peeled and crushed
Two 1-inch dried whole red chilies, crushed, more to taste or 3-inch long narrow fresh red chili, stemmed and seeded
1 lb. large shrimp, peeled and deveined, blotted dry
1/4 t. smoked Spanish paprika
1 lemon, cut into 6 wedges
Garnish: Chopped Italian parsley
Slice bread into 3/4-inch cubes and set aside in covered bowl or baggie.
Heat oil, garlic, and chili in a 2- to 3-quart heatproof casserole over medium-low heat. Brown garlic and discard, but keep chilies or chili. Toss shrimp in hot seasoned oil and cook just until opaque, 2 to 5 minutes. toss with paprika. Season shrimp with salt and fresh lemon juice, to taste.
To Serve: Set out hot shrimp in casserole. Garnish with parsley. Place lemons and bread cubes on the side or spear shrimp and bread cubes onto bamboo skewers, plate, and drizzle bread with sizzling shrimp oil.
*Prepare cazuela with fish cubes, scallops squid rings, or cubes of chicken or turkey breast.
*Vegetarian Cazuela: Dice eggplant into 1-inch cubes. Salt and rest cubes 15 minutes. Rinse and blot dry. Prepare as for shrimp, and cook eggplant until tender.
Nancy Krcek Allen has been a chef-educator for more than 25 years and has taught professional and recreational classes in California, New York City and Michigan. Her culinary textbook is called "Discovering Global Cuisines."