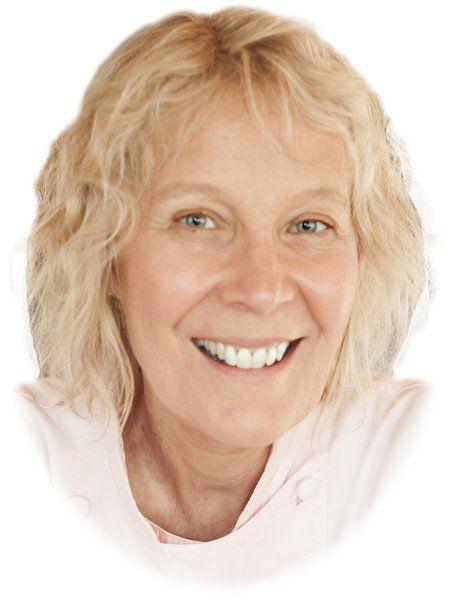 Maybe, like most people, you think a peach is just a peach, as American as, well, apple pie.
Surprisingly, the peach has roots worldwide. Archeologists have evidence that the earliest peaches (Prunus persica) originated in northwest China. Domestication occurred as early as 6,000 BC. From China the peach jumped to Iran (Persia) and Europe, notably Spain, Italy and Greece. More than 2,000 varieties now grow globally with over 300 types thriving in the U.S. since the 19th century.
Although we choose apples by variety, most of us don't know peach varieties except by region (California and Georgia) or novelty (white or donut). Thankfully, countless top-notch peach orchards thrive along the west coast of Michigan offering a luscious list of varieties like Redskin, Harcrest, Laurol, Flamin' Fury and Autumn Star, and for freezing and canning Babygold 5, Vinegold, Vulcan, Red Haven, Allstar, Ambergem, Goldstar, Fayette, Rio Oso Gem and Sunbeam.
Peaches put Michigan on the fruit map thanks to Stanley Johnston, the superintendent of Michigan State University's experiment station in South Haven from 1920 to 1969. (He also made Michigan the nation's leading producer of blueberries.) Johnston developed the first red-skinned commercial peach, the Redhaven, with desirable qualities such as the fruits not ripening all at once and no browning when canned or frozen. Subsequent hybrids were Halehaven, Kalhaven, Fairhaven, Sunhaven, Richhaven, Glohaven and Cresthaven. Johnston was called a "Picasso among peach breeders, a plant-breeding artist."
Peaches are classified into three groups by the way the flesh clings to the pit: clingstone, freestone and semi-freestone. Clingstone varietals exhibit yellow flesh that turns mild red to bright red close the pit, have a tender texture, high sugar content and a juiciness that makes them ideal to eat fresh. Freestones with their mild sugar content make them ideal for baking, poaching or grilling because they stay firm when heated. Semi-freestone peaches are a cross-hybrid of clingstone and freestone, combining two prized qualities: a relatively strong sweetness and juiciness and flesh that doesn't cling.
To find the perfect peach, start at the farmer's market or a farm stand. First sniff: a ripe peach should be fragrant. The peach should yield very slightly with gentle finger pressure. Look for a less prominent suture (ridge) with two halves of the fruit fairly equal. Skin color tells more about variety than ripeness, but the background skin should be yellow, not green.
If you've purchased firm peaches thinking they'll ripen, but instead they turn woody, mealy, brown at the pit and tasteless, it's unlikely that it's your fault. It's more likely that the peaches were refrigerated (during shipping or storage) before they ripened. If you purchase firm peaches directly from a farmer, place them in a paper bag at room temperature. Once they've softened to a slight finger pressure, refrigerate.
In the Roald Dahl children's book, "James and the Giant Peach," James, an orphan with a miserable life, took magical refuge inside a giant peach. Tree-ripened local peaches of any size, in any country, with any name, can, like James' peach, provide you a captivating moment of sanctuary and bliss.
For a more thorough education on Michigan peaches visit your local farmer's market and www.michiganpeach.org.
Italian Peach Mostarda with Green Bean and Fennel Salad
Moatarda di frutti is a spicy-sweet northern Italian relish made with fruit and used with meats and charcuterie. Ripe or overripe nectarines, apricots, apples or pears can sub for peaches in this mostarda. Employ mostarda as a salad dressing or sauce with duck, pork, chicken or salmon.
Yields 4 to 6 servings
PEACH MOSTARDA
4 cloves
2 star anise
2 t. black mustard seeds
2 t. yellow mustard seeds
2 t. ground English mustard (dry)
2 t. wholegrain mustard
2 T. fresh horseradish, finely grated (substitute jarred horseradish)
1-1/4 C. sugar
1 C. apple cider vinegar
Zest and juice of 4 lemons
8 ripe or over-ripe peaches, stones removed, roughly diced
GREEN BEAN AND FENNEL SALAD
1-1/2 lb. green beans, stems trimmed
1 small fennel bulb, trimmed, shaved (on a mandoline or with a very sharp vegetable peeler)
1/3 C. roasted almonds, chopped
1 C. coarsely chopped flat-leaf parsley leaves and tender stems
Place cloves and star anise in a spice bag or wrapped in cheesecloth. Place mustard seeds in a fine sieve and wash under cold running water. Place spice bag, mustard seeds, mustards, horseradish, sugar, vinegar, lemon zest and lemon juice in a medium-size heavy saucepan over high heat. Cook, stirring frequently, 3 to 4 minutes until sugar has dissolved. Reduce heat to low and cook, stirring occasionally, until mixture thickens to syrup, 20 minutes.
Stir in chopped peaches. Simmer, stirring occasionally, until peaches soften and mixture thickens, 15 minutes. Taste. Season with a bit of salt. If mixture is too sweet, add more vinegar; too tart, add more sugar. Transfer mostarda to clean airtight container. Store refrigerated up to 4 weeks.
Set up a saucepan with water and steamer basket. Place over high heat. Bring water to boil, and add green beans. Steam beans until just cooked but still toothy, 5 minutes. Place beans and fennel in a large bowl and toss with peach mostarda as desired. Season with salt and pepper to taste. Pile onto serving dish and scatter almond and parsley over top. Serve.
German Peach Kuchen
Kuchen is German for cake. A custard cream and cake batter are baked together creating moist and appealing cake. Drained, canned peaches may be subbed for fresh.
Yields 12 servings
Butter for greasing pan
1-1/2 C. all-purpose flour
3/4 C. sugar
2 t. baking powder
1/2 t. salt
1/8 t. mace or nutmeg
1/4 C. cold butter, cut into small pieces
1/2 C. whole milk
1 egg
4 peaches, peeled, seeded and cut into 1/2-inch thick slices
FOR CUSTARD CREAM
1 C. heavy cream
2 t. flour
1/2 C. sugar
1 egg
1 t. vanilla extract
Pinch salt
Preheat oven to 400 defrees. Butter a 9-inch springform pan and set aside. Combine flour, sugar, baking powder, salt and nutmeg in a mixing bowl. Mix well with a whisk. Cut in butter with flour with fingers, fork or pastry cutter until it becomes fine crumbs.
In a small mixing bowl, whisk milk and egg well. Pour milk mixture over flour mixture. Mix with a fork just until it becomes wet.
Spread batter on the bottom of prepared pan. Arrange peach slices on top. Bake in preheated oven 15 minutes. Meanwhile, combine 1/4 cup cream with 2 teaspoons flour in a medium mixing bowl; whisk together well. Add remaining cream, sugar, egg, vanilla and salt; whisk together.
Remove cake from oven. Pour cream mixture on top. Place cake back in oven; immediately reduce heat to 350˚F. When cake top is puffed and the edges are deep golden and starting to separate from pan, the cake is done, 35 to 40 minutes. Cool cake in pan 15 minutes. Remove from pan and cool cake completely on a cooling rack.
Mexican Peach and Pork Tacos
This unusual taco offers a tasty twist, peaches combined with pork.
Yields 4 servings
1-1/2 lb. pork loin or tenderloin
1 t. fennel seeds
1 t. chipotle chili powder
1/2 t. ground cumin
1/2 t. ground coriander
1 garlic clove, peeled and minced
1/4 C. olive oil
1 t. maple syrup
2 t. apple cider vinegar or freshly squeezed lime juice
2 C. finely shredded red cabbage
8 corn tortillas
2 peaches, peeled and pitted, thinly sliced
1/3 C. Mexican crema, creme fraiche or sour cream
1/4 to 1/2 C. sliced cilantro leaves and tender stems
Slice pork into medallions. Combine fennel seeds, spices, garlic, oil and 1/2 teaspoon salt. Rub over pork and set aside to marinate 15 minutes. Meanwhile, combine maple syrup and vinegar or lime juice. Toss with cabbage. Set aside until ready to serve.
Place a large skillet over medium heat. Add pork and cook 3 to 4 minutes each side or until browned and just cooked through. Transfer meat to a plate and set aside to rest, loosely covered with foil, 3 minutes. (Meat may also be grilled a day ahead and refrigerated then warmed before using.) Slice or shred medallions.
Fill each tortilla with pork, cabbage and peach. Drizzle crema, creme fraiche or sour cream over top and garnish with cilantro.
Vietnamese Tomato and Peach Salad with Nahm Jim
Perfect as a light meal, starter or side salad. Add cooked shrimp or fish for a luncheon salad. As an alternative to raw shallots look for fried, dried shallots in Southeast Asian markets or sauté raw shallots in a little oil until just browned before using.
Yields 4 servings
NAHM JIM DRESSING
Stems from 1 bunch cilantro
1 long red chilli, seeded, stemmed and roughly chopped
1 lemongrass stalk, white part only, root trimmed, thinly sliced or zest of 3 lemons
Optional: 4 kaffir lime leaves, diced
1/4 C. peeled and roughly chopped ginger
1-1/2 T. grated palm sugar or 1-1/2 tablespoons maple syrup
1-1/2 T. rice vinegar
2 T. fish sauce (I recommend Red Boat)
1 T. soy sauce
Juice of 2 limes
1/2 C. avocado or canola oil
SALAD
5 large heirloom tomatoes, sliced into 1/4-inch-thick rounds
4 yellow peaches, peeled and seeded, sliced into 1/4-inch rounds
1 large or 2 smaller shallots, peeled and sliced thinly into rounds
1/2 C. roasted peanuts, roughly chopped or 1/2 cup toasted, chopped almonds or roasted pumpkin seeds
1 small bunch Thai basil, leaves picked and torn
Prepare nahm jim dressing: Combine ingredients in food processor or blender and pulse-purée until finely chopped. Taste and adjust seasoning as necessary. The dressing should be quite spicy and sharp to balance the sweetness of the peaches.
Arrange tomato and peach slices overlapping on a large platter. Scatter sliced shallots, toasted nuts and torn Thai basil leaves over salad. Drizzle with nahm jim and serve.