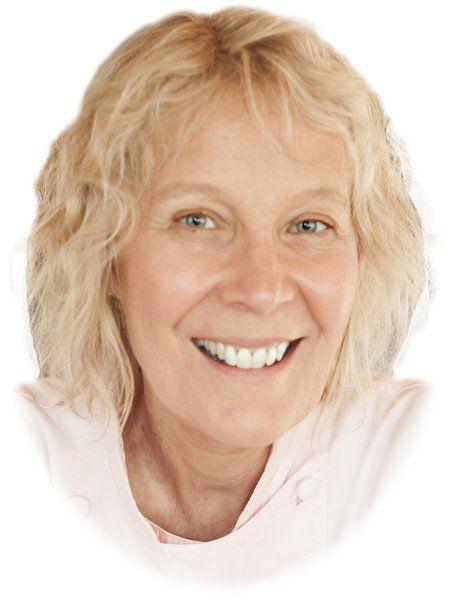 Much of our time spent around others involves food so it's no surprise that we define the special events in our lives with food. For millennia people have infused certain foods with symbolism. Food symbolism originally arose from religious observances and celebratory feasts that marked the end of fasting. In the American South, black-eyed peas reign as a New Year ritual food. West Africans consider black-eyed peas as a good luck charm that would ward off the Evil Eye; Europeans quickly adopted this belief.
The three things Southerners eat on New Year's Eve and Day are black-eyed peas, collard greens or cabbage and ham, hog jowl or fatback. This tradition bestows good fortune, a mystical and mythical power to bring good luck, health and abundance. The expanding legume represents coins while collard greens and cabbage represent money. When Southern cooks added black-eyed peas to rice pilau it became Hoppin' John, which has become a New Year favorite. The tradition of cooking black-eyed peas with rice originated in Africa and spread throughout the South, especially in the Carolinas.
Black-eyed peas are not a pea, they are a pale, cream colored bean/legume with a black spot resembling an eye. Scholars believe black-eyed peas were first domesticated near Africa's Lake Chad in northeastern Nigeria and northern Cameroon. North African cooks have been preparing them for centuries. Spanish explorers and the Africans they enslaved introduced them to North America.
Black-eyed peas, much loved, now grow throughout the world. In North India, black-eyed peas, called lobia or rongi, are cooked into dal. In other parts of India and in Jamaica cooks prepare black-eyed peas in various curry dishes.
American Southern cooking has embraced black-eyed peas. Delicious and easy to prepare, they are dense and meaty with a nutty, buttery, earthy flavor that will hold up to big flavors. Southern cooks often pair this legume with smoked ham, bacon, ham hock or barbecued ribs. Indian cooks pair them with hot spices. Black-eyed peas figure prominently in soup, salad, side dishes and long cooked dishes like stew and casseroles. They may also be sprouted.
Black-eyed peas cook more quickly than many other dried bean varieties. A pound of rinsed, but not soaked, black-eyed peas will take 45 minutes to an hour simmering in salted water to become tender. In an Instantpot they take a mere 16 to 20 minutes to cook under pressure.
Food is a language we all understand. When we associate certain foods with comfort, security and celebration, these symbolic foods embed in our identity and culture. They bind us to our ancestors and, when we share them, they unify us. As society becomes more fractured we can still count on food to connect us and slow us down. If you want to bring more harmony, good luck and prosperity into your household, it's not too late to invite neighbors and friends for a January New Year meal featuring your version of black-eyed peas.
Quick Hoppin' John (Black Eyed Peas with Ham)
Yields 4 servings
2 T. bacon drippings, or olive oil
1 C. diced red onion
3 C. cooked black-eyed peas or 2 (16-ounce) cans black-eyed peas, slightly drained
1 C. diced cooked ham
1/4 t. smoked paprika
4 C. hot cooked rice
4 pieces cornbread
Sautéed greens of choice
Heat drippings or olive oil in a large skillet over medium heat. When the fat shimmers, stir in chopped onion and cook until translucent. Stir in black-eyed peas and some liquid, cooked ham and paprika. Simmer until liquid reduces by half. Fold in cooked rice and salt, to taste. Alternatively, serve the rice in a wide bowl or on a plate. Top with the bean mixture. Serve with cornbread and greens.
To cook black-eyed peas: Rinse 2 cups black-eyed peas with cold water and drain. Place in saucepan or Instantpot. Cover with 5 cups cold water and 1-1/2 teaspoons kosher salt.
For saucepan, bring to a boil, lower heat to a simmer and cook until tender, 45 minutes to 1 hour.
For Instantpot, pour water, peas and salt into Instantpot, place cover on and set time for 16 minutes on HIGH (pressure cook). When timer is done, hit cancel and allow Instantpot to cool 8 to 10 minutes. Use release valve to release remaining pressure. Empty black-eyed peas into a bowl to cool.
West African Black-eyed Pea Fritters (Accara or Akara)
These deceptively simple fritters pack big flavor. They should be tender with a crunchy outside crust.
Yields 8 cups batter, eight plus 1-1/2-inch fritters
2-1/2 C. black-eyed peas
1/2 C. peeled and diced onion
2 T. peeled and minced gingerroot
1/2 t. ground cayenne pepper
Oil for deep-frying
Hot sauce
Rinse beans with cold water, drain, pour into large bowl, and cover with cold water and 1 teaspoon kosher salt. Soak beans overnight. Rub beans back and forth vigorously with hands to remove some skins, which will rise to the surface. Pour them off, rinse and drain beans.
Pour 1 tablespoon kosher salt, drained beans, onion, ginger and cayenne into a food processor. Grind to a coarse purée. Pour in 1 cup water, and purée until beans form a smooth, fluffy batter. Thicker batters tend to produce firm, cakey fritters; looser batters produce light, fluffy fritters.
Heat oil to 365 degrees F. For each akara, drop a rounded tablespoon of batter into hot oil. Fry until brown, turn, and brown second side. Transfer akara to paper-towel-lined sheet pan to drain. Keep them warm. Transfer akara to serving vessel. Serve with hot pepper sauce. Fritters may be made ahead and reheated in 375 degree F oven until hot, 10 to 15 minutes.
Toss 1 cup chopped cilantro or 1 chopped carrot in processor with beans and onion.
Fold finely diced bell pepper or finely sliced green onions into batter.
Senegalese salad of Black-eyed peas (Salatu Niebe)
In his cookbook Pierre Thiam reveals that for centuries, Senegalese women held all the "culinary secrets." Women passed down culinary expertise verbally only to other females. No one recorded recipes. Though he was inspired by his mother and uncle to cook, when Thiam lived in Senegal he could not choose cooking as a profession because "men in Senegal just don't cook." Breaking Senegalese tradition, Thiam is now chef-owner of Le Grand-Dakar restaurant in Brooklyn, New York and a cookbook author. Black-eyed peas don't need soaking or long cooking so they're ideal for meals in the heat of Africa or summer.
Yields 8 cups, 6 to 8 servings
2 C. black-eyed peas
1 to 1-1/3 C. peeled and cubed tomato
1 C. cored, seeded and cubed red or green bell pepper
2/3 to 1 cup finely sliced green onions
1 C. chopped Italian parsley
1 T. seeded and diced Scotch Bonnet chili or 2 tablespoons seeded diced serrano chili
1/2 C. olive oil
1/3 C. freshly squeezed lime juice
Rinse black-eyed peas, and soak in cold water 1 hour. Drain. Pour peas into 4-quart saucepan with 1 quart cold water. Bring to a boil over high heat. Lower heat to a simmer and cover. Simmer until peas are tender but not splitting, about 30 minutes. Strain peas, season with salt and set aside.
In a large mixing bowl, toss together tomato, cucumber, bell pepper, green onions, parsley and chili. Fold oil, lime juice, salt and freshly ground black pepper. Fold in cooked black-eyed peas. Cover salad and allow flavors to develop 1 hour. Taste and season with more lime juice, salt or pepper. Pile salad into serving vessel and serve chilled or at room temperature.
— Adapted from "Yolele! Recipes From the Heart of Senegal" by Pierre Thiam
Senegalese Shrimp and Avocado Salad (Salade avocat aux crevettes Senegalaise)
This salad brings to mind a French Salade Niçoise, the classic composed salad.
Yields 4 servings
1 C. black-eyed peas
1/4 C. finely diced onion
3 T. olive oil, divided
2 large eggs
1 medium red bell pepper or 2 ounces canned sliced red pimento
12 to 16 oz. shrimp, peeled and deveined
Large, ripe avocado, halved, pitted and peeled
4 to 6 C. clean and dry torn lettuce or baby greens
2 to 3 plum tomatoes sliced into 12 1/8-inch rounds
Soak black-eyed peas 1 hour in cold water. Drain peas, pour into 2-quart saucepan, and cover with water. Bring to a boil, lower heat, and simmer peas until tender, about 30 minutes. Cool peas and drain to yield about 2-1/2 cups cooked peas. Measure 2 cups drained peas and set the extra aside for another use. Toss 2 cups drained peas with onion, 2 tablespoons oil, and 2 tablespoons fresh lime juice. Season with salt and pepper; set dressed peas aside.
Place eggs into 2-quart saucepan and cover with cold water. Bring to a boil, cover pan and remove from heat. Time eggs 12 minutes. Remove eggs from hot water, crack the ends, and place in bowl of cold water 10 minutes. Peel eggs and quarter lengthwise into 8 wedges. Set aside.
Roast fresh bell pepper over flame or under broiler until evenly blackened.
Set aside in bowl, covered, until cooled. Peel pepper and discard stem, skin, membranes, and all seeds. Slice into thin julienne to yield about 1/2 cup, and set aside.
Steam shrimp or prawns until just cooked through and opaque, 3 to 4 minutes.
Remove from steamer and cool. Refrigerate until needed.
Dice peeled avocado halves into 3/8-to 1/2-inch cubes and toss with 4 tablespoons lime juice and 1 tablespoon oil.
Season with salt and pepper.
Line up 4 large salad plates or shallow bowls.
Lay a fourth of the lettuce on each plate. On each plate: Pile 1/2-cup black-eyed peas in the center.
Spoon a fourth of avocado mixture over peas and greens. Arrange 3 slices of tomato, 2 quarters hard-cooked egg, and 5 to 6 shrimp or 3 to 4 prawns around the sides.
Arrange sliced bell peppers (there will be some left over) or pimento slices across the top of the salad.
To Serve: Garnish salad with parsley leaves. Serve with salt and pepper grinder on table. Advise diners to toss salad before eating.