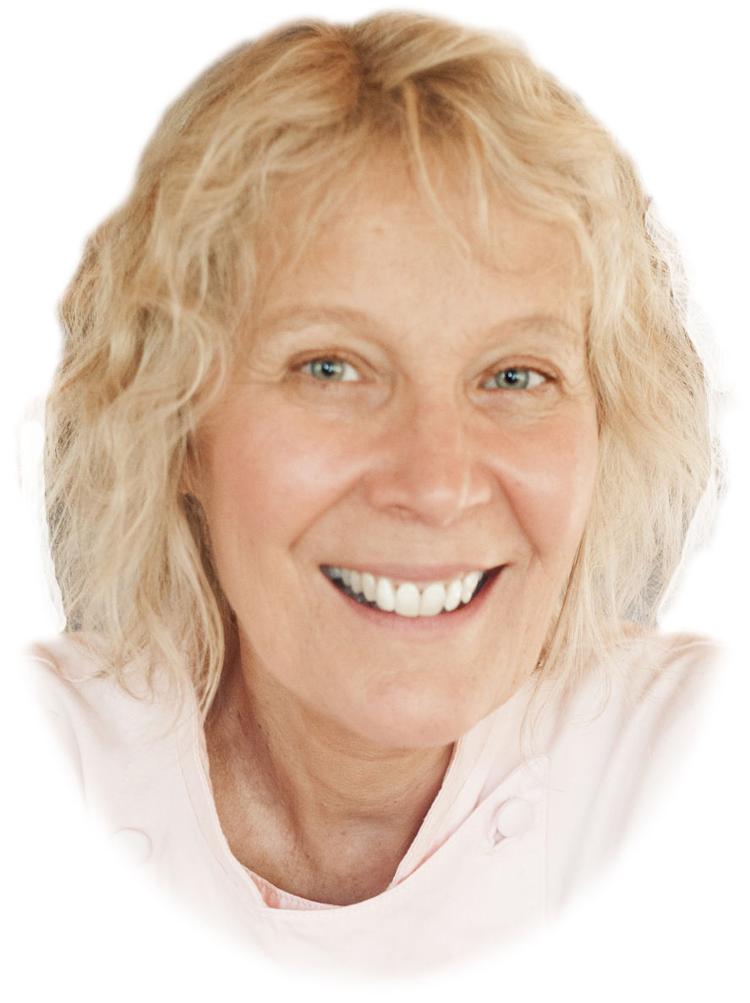 Although the Fourth of July is a full-stop American holiday, America is made of a wondrous melting pot filled with inhabitants of every country and culture. That makes our food customs vastly more interesting than those of, say Italy or France, where up until a few years ago you could mostly only get Italian or French food.
Fourth of July weekend is a great time to celebrate our culinary differences, but you may not know where to begin. The key is exposure. When you experience a food and culture you have an opportunity to open both your tastebuds and hearts to it.
If we can learn to love a cuisine might we also learn to accept the people who make it?
My parents were both immigrants from Eastern Europe. While other kids ate Big Macs and pizza, I consumed borscht and pierogi. We were outliers. It turned out that many neighbors harbored beloved dishes not much seen outside of family gatherings. My mother and the other women devised small cooking classes, each teaching what she knew to the others in the friendliness of their home kitchens.
A delightful way to bring international flavors into your Fourth of July celebrations and beyond is with seasonings. This year give international meat-on-a-stick a try. Seasonings from Italy, Mexico, Spain, Japan, Greece, Lebanon and the Middle East, Ethiopia, Morocco and India will bring meat-on-a-stick alive in a wholly fresh way, with minimal fuss.
International meat-on-a-stick, whether you call it kebab, satay, brochette, souvlaki, spiedino, espetada, pincho or yakitori, requires a slightly different approach in the kitchen. Instead of relying on recipes, rely on seasonings and your tastes. Think of each cuisine and its prominent flavors.
For starters add them to a pound of your favorite ground or bite-sized, cubed meat, and season with salt and pepper. Greek flavors might include oregano, olive oil, garlic, feta or lemon; Mexican flavors are cumin, chilies, salsa, cilantro or lime; and for Chinese flavors add soy sauce, Asian sesame oil, finely grated or minced gingerroot or minced green onions. Salt the ground meat, about 1 teaspoon per pound, and knead well with seasonings. To check seasoning, sauté a small bit of the seasoned meat and taste.
Place meat in zipper baggie and press out air bubbles. Before forming skewers chill ground meat 1 hour. Wet or oil your (clean) hands. Starting with a tablespoon of meat at a time, form it into a ball or log around a metal skewer. Don't overburden the skewer. Seal the meat ends well. Chill meat-covered skewers. (If meat won't go on skewers easily, you may ditch them and make meat patties.)
For cubes or strips of meat (chicken breast, turkey breast, steak, lamb, venison, goat), marinate in a lively seasoning mix, and thread onto a metal skewer.
Preheat your grill to medium-high. Place skewers on grill and don't touch for 3 to 5 minutes. Test meat by poking it with a finger. If mushy, cook longer. If firm, use a spatula to loosen meat from grill and flip skewer. Grill until done.
Our Declaration of Independence offers a combination birth certificate and guidebook for our well-being. It provides hope for all people and, with its radical ideas, tells us how we should treat our fellow inhabitants: All people are created equal. All people have basic human rights given to them by God, which Jefferson listed as "life, liberty and the pursuit of happiness." The Declaration directs our government to protect these human rights and commands its people to "alter or to abolish" any government when it becomes destructive and fails the people.
Include international flavors in your Fourth of July weekend feast, and you'll be one step nearer to celebrating our freedoms of thoughtful expression, unreserved creativity and a quality life inclusive of "outsiders" and free from fear of "foreigners."
INTERNATIONAL GROUND MEAT KEBABS ON A STICK
Use ground or cubed bite-sized beef, turkey, chicken, pork, venison or a mixture.
Yields 6 to 8 servings
Greek Kebabs
1 lb. ground lamb
1 lb. ground beef
1 t. dried oregano
1 to 2 large cloves garlic, peeled and minced
2 to 3 t. freshly squeezed lemon juice
Zest of 1/2 lemon
1 T. olive oil
2 t. salt
1 t. freshly ground pepper
For serving: cooked long grain rice, warm pita bread and cubed feta
Mix together meat and seasonings. Cook a small bit of meat and test for flavor. Chill meat 1 hour. Form onto skewers. Chill skewered meat 30 minutes. Grill until done. Serve with rice, pita and feta cheese if desired.
THAI SATAY
Yields 6 to 8 servings
2 lb. ground chicken or turkey
2 to 3 t. Thai red curry paste
2 t. minced cilantro stems or sliced Thai basil leaves
2 to 3 t. fish sauce (Red Boat is the best)
1-1/2 t. salt
2 t. lime juice
1 T. fragrant coconut oil
For serving: cooked jasmine rice
Mix together meat and seasonings. Cook a small bit of meat and test for flavor. Chill meat 1 hour. Form onto skewers. Chill skewered meat 30 minutes. Grill until done. Serve with rice.
JAPANESE YAKITORI
Yields about 8 skewers, 2 to 4 servings
1/4 c. sake
1/4 c. mirin
1/2 c. Japanese soy sauce
1/4 c. sugar
1 lb. chicken thighs
5 to 6 green onions
1 to 2 T. avocado or canola oil
Soak 6-inch bamboo skewers in warm water 30 minutes.
Mix sake and mirin in a small saucepan, bring to a boil and lower heat to a high simmer 2 minutes. Stir in soy sauce and sugar. Simmer until sauce thickens slightly, 8 to 10 minutes. Set aside to cool.
Cut chicken thighs into 1-inch cubes, and toss with 1 to 2 tablespoons cooled sauce. Cut white part of green onions into 1-inch long pieces. Skewer chicken and onions alternately.
Preheat charcoal grill. Baste skewers with oil and season with salt. Grill until browned and flip to finish cooking. Transfer to platter and drizzle with remaining sauce. Alternatively: In a heavy skillet heated to medium-high, spread oil very thinly, and cook skewered meat 5 minutes. Turn and cook until browned and cooked through, about 5 minutes. Transfer skewers to serving platter and immediately spoon sauce over chicken. Serve.