TRAVERSE CITY — For a TCNewTech Pitch Night focused on health and wellness, a start-up with "well" in its name fittingly took home top honors.
Traverse City-based WellBeing Connect won the $500 prize at the Jan. 4 Pitch Night competition.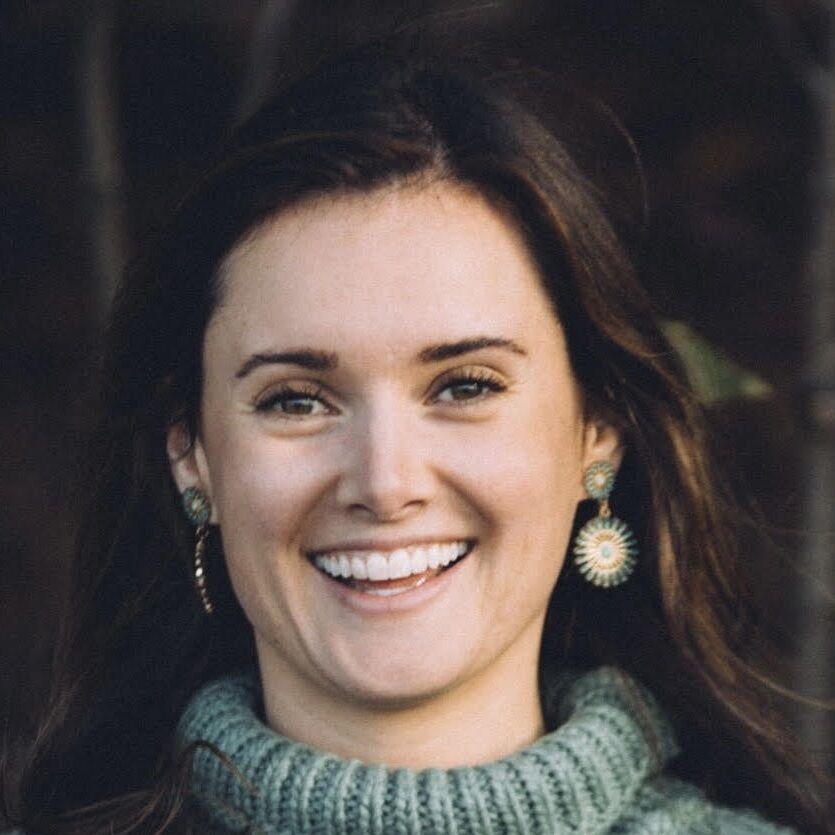 Co-founders Katherine Palms and Brian Cloud delivered the winning pitch at the hybrid presentation.
A crowd of about 30 people watched the first Pitch Night competition of 2022 at MiddleCoast Brewing Company. More than 100 watched the livestreamed event on TCNewTech's Facebook and LinkedIn pages and YouTube channel.
Normally held in-person at the City Opera House, TCNewTech Executive Director Jennifer Szunko said the Jan. 4 event moved to a hybrid because of COVID concerns. Szunko earlier told the Record-Eagle for a Jan. 2 article that concerns over networking forced the change.
"We usually are bringing more of a high-volume networking event and that's hard to do at a distance of six feet with a mask on," Szunko said earlier.
The hybrid format didn't deter WellBeing Connect, which claimed the top prize sponsored by Shift Chiropractic.
WellBeing Connect is "a mobile application to provide a streamlined, inclusive platform connecting clients, professionals and venues to facilitate wellness services in ad-hoc fashion," according to a release from TCNewTech.
The WellBeing Connect app expects to launch later this year after securing its first-round of investments from its wellness community partners and plans are to begin with the northern Michigan market first.
Five health and wellness pitches were part of the Jan. 4 event. Following the presentations and a question-and-answer period, the audience selected the winner by text voting.
"There were a lot of questions," Szunko said of the WellBeing Connect presentation. "People were really interested in the concept. I don't know what it was that set them apart, but they have a really good framework already set up so people could see where this going."
The other Jan. 4 presentations included:
Dennis Nash of IndividuALLytics Inc. Based in Ann Arbor and a participant in the 2021 HealthSpark Accelerator at 20Fathoms, IndividuALLytics aims to "provide the best focused, personalized pharmaceutical and non-pharmaceutical treatments for chronic diseases and mental health disorders for patient and practitioner," according to its website.
Dr. Kevin Pezzi of IdeaTeem, Inc. Based in Thompsonville, IdeaTeem uses a "diverse spectrum of relevant technologies" that "can reduce transmission of all airborne pathogens by over 99 percent" in the fight against COVID, according to a release from TCNewTech.
Bradley Finkbeiner of Auto Glass America on behalf of No More Mr. Stinko. Based in Kingsley, Finkbeiner has "a patent on an idea for a bathroom deodorizing system," according to the TCNewTech release.
Chuck Meek of SolvePFAS, L3C (Low-Profit Limited Liability Company). Based in Traverse City, SolvePFAs "synthesizes disparate resources for innovative R&D (research and development) projects aimed at delivering cutting-edge solutions to the emerging PFAs (per-and polyfluoroalkyl substances) crisis," according to its website.
More information on the five Jan. 4 Pitch Night companies is available by contacting Szunko at executivedirector@tcnewtech.org.
The next TCNewTech Pitch Night is scheduled for Feb. 1.
"We are closely monitoring the COVID situation to determine if we'll be back to 100 percent capacity in person. But we'll always keep the livestream option available."
To apply for the next monthly event or future Pitch Night events, email Szunko at executivedirector@tcnewtech.org.