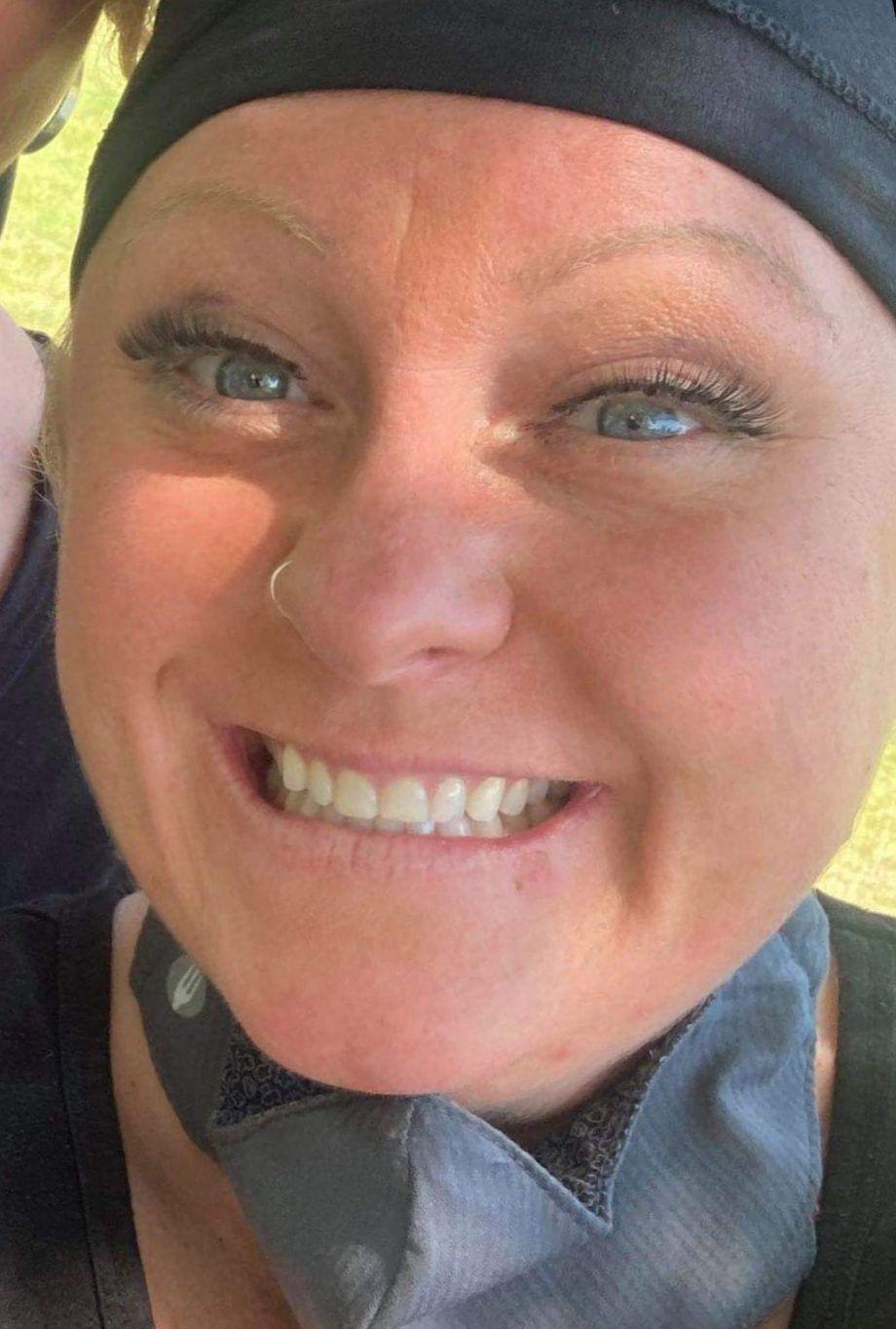 TRAVERSE CITY — Several factors led Tara Kruse to start her own business in 2022.
First on the list was the opportunity for a flexible schedule. The second was to provide for family.
Kruse said she isn't afraid of working every day during the busy season between Memorial Day and Labor Day. And Kruse said she's always saw herself as a manager.
Spoken like a true Boss Mom.
Kruse filed an assumed name (also known as a DBA — "doing business as" — registration) Monday at the Grand Traverse County Clerk's Office for T's Cleans. A DBA is the easiest way to officially create a new business identity. Filing for a new business name costs $10 at the county clerk's office and is valid for five years.
Kruse's formation of T's Cleans was one of the first DBAs of 2022 filed in Grand Traverse County. She was the second new business of 2022 in the county, officially turning a seven-year side job into her top profession.
"I just really wanted to be in charge of my schedule," said Kruse, whose lone employee currently is Michelle Keene. "We call ourselves Boss Moms. We want to make money, be there for my kids and work hard.
"I want to work, have fun, put food on the table and pay my bills. We work in a wonderful town to be able to do this."
T's Cleans was actually the second new business of 2022. The honor of '2022-1' in the GT County database belonged to Adam Begley and St. Hildegard Music Trust. Begley grew up in Traverse City and is a Doctor of Music candidate in choral conducting at McGill University in Montreal, Quebec, Canada.
Becoming an entrepreneur
Kruse is already cruising with her new business after working a side job as a cleaner seasonally for seven years. Kruse started putting feelers about starting her own company in May and decided to take the plunge in the new year.
"I just really wanted to venture out on my own," said Kruse, the mother to Eva, age 13, and Kane, 5. "Every job that I had I managed to get to the top. I've always excelled. I've always been a manager."
Kruse said she comes into her own business after spending 10 years in cosmetology. Kruse said she had two different stints at the JCPenney Salon in Traverse City, including the last five years.
Her decade in cosmetology included a seven-month stint owning Rebel Riot Salon on Eighth Street in Traverse City.
"It was just too hard on my family," Kruse said. "You have to pay bills at two places."
Expected summer growth
Kruse said T's Cleans has more than a dozen clients this winter and estimated that number will grow to 45 come April. She said she's looking to hire three more people to handle the increase volume during the busy season.
Kruse estimated that about 80 percent of her business comes from Airbnb and Vacation Rentals by Owner (VRBO).
"I think there were a lot of homes purchased before the pandemic and people are renting them out," she said.
Kruse said cleaning businesses benefitted in the latter part of 2020 and well into 2021 as more people worked from home.
"Everybody's at home," Kruse said. "Four of my residential people are single moms. They're home seven days a week and they do not want to clean their homes."
One of the first DBAs last year, in 2021, was Matthew Holcomb's Wood and Thread. The Williamsburg woodworker started the second new business of 2021, following Richard Marr of Traverse City's Bay Econometrics.
While Wood and Thread was one of the first artisan new businesses in 2021, it definitely wasn't the last.
Artistry and construction
Art and craftmaking figured predominantly in several early DBA filings in 2021.
Amanda Martin's Amp Jewelry was the seventh new business in 2021, while 1703 Custom Creations by Amber Atwood and Kaitlyn Bembeneck was ninth. Also registering a new business (all during January) were: 12th — Art for All, Andrea Thompson; 20 — Slow Juke Photography, Jake Henry and Joshua Scheynaildre; 21 — Six Stone Artistry, Kyle Agruda; 24 — Let Kathi Quilt It, Kathleen Gober; and 28 — Art from the Start, Tonja Carlson.
"There's a lot of creative people in the world," Grand Traverse County Clerk Bonnie Scheele said of the large number of 2020 DBAs featuring artisans. "They're making things and going to art shows. People love to shop local and support local people."
Even though art figured predominantly early in the assumed names, anything to do with the home was built for 2021.
Blue Bay Painting from Danny Galloway was the 14th new business in 2021. Ten of the next 34 new businesses of 2021 filed in Grand Traverse County are associated with construction and/or homes, beginning with Integrity Painting from Michael Gillespie at No. 18 all the way through KDM Flooring at No. 51 from Killian Maddix.
"Construction has been busy in Grand Traverse County," Scheele said. "They're building homes and commercial all over the place. You're looking at, can I get a contractor to come to paint my house? No, it's two years out."
"Anything related to home construction is not going to stop being in demand," Traverse Connect President and CEO Warren Call said.
Even the first co-partnership of 2021 is related with Northern Michigan Property Management and Cleaning from Richard Cebula III and Casey Councilor.
Three of the first 56 new businesses in Grand Traverse County are all about keeping the home polished and include On Top Cleaning & Maintenance Services, Cleaning and Care by Clare and Supreme Cleaning Services.
And now one of the first in 2022 does as well.