KALKASKA — Two big-growth industries are coming to one tract of land in Kalkaska County.
Pine Brook Properties is developing a self-storage facility as well as a 200-plus site recreational vehicle park on 80 acres of commercially-zoned property along M-72, just west of the village of Kalkaska. The development aims to provide more available options for storage and camping in the area, an issue for several years exacerbated by the pandemic.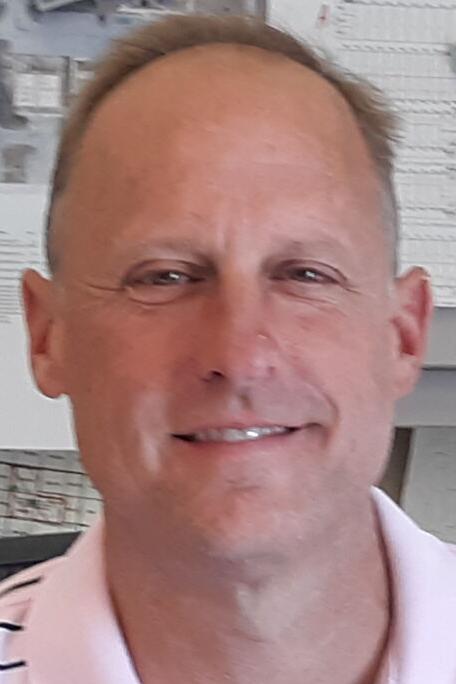 "There's a big demand right now," Jordan Development Company Chief Operating Officer Ben Brower said, who is managing the Pine Brook project and is one of the minority owners. "They're all full."
While the storage portion of the project is moving ahead first, bringing the RV park to the property is what Brower is most excited about. Bob Boeve, the majority owner of the project, has owned the 80-acre property on the north side of M-72 for about 20 years, said Brower.
Brower, who is joined by Ben Leggett as minority owner, said both projects will have a lot of impact on the village.
"We're excited about building a development," he said of Pine Brook. "Our goal is to bring some economic development to Kalkaska County through job creation and people will also spend money in the city if we build a campground."
Kalkaska Zoning Administrator and Soil Erosion Agent Laura Hendricks said the special use permit for both Pine Brook projects was unanimously approved in February.
But not everyone — or at least one person — isn't behind the proposed RV park, which was approved by the county and proceeding through the state permit process with the Michigan Department of Environment, Great Lakes, and Energy (EGLE). Weeks after putting up a sign near M-72 announcing the Pine Brook RV Park was coming soon, someone painted 'Go Home' in green paint on one-side of the sign.
Brower said he's not sure if it is a reference to the dispute between developers and the Milton Township planning commission about rejected plans for an RV park in Torch River because it didn't meet zoning requirements to alter the site as little as possible, according to several previous Record-Eagle articles. Public sentiment also seemed against that proposed park.
"I don't know what they mean," Brower said. "I don't know who did it. We have been talking to the neighbors, especially the ones to the north. We want to be good neighbors to the community around us."
Brower moved from Florida to Kalkaska in 1990 when his parents, Steve and Jan Brower, along with his five siblings decided to start building the Christian retreat Starwood Ranch. Ben Brower graduated from Kalkaska in 1993, the year the school district closed early because of financial difficulties.
"I am home," he said in response to the graffiti.
Brower said he's not interested in making the RV Park anything other than a place he would like to have a camper on for a week.
He said all of the sites will have full hook-up and plans are to have the campground off the road and away from the sounds of traffic.
"We don't want to make it a concrete park," he said. "We want to keep it woodsy, with the goal of cutting the minimal amount of trees as possible. We also want activities for kids like bike trails, a (remote control) course track, disc golf, those types of things.
"I want a canopy of trees overhead and some space between sites. I want to make it a place I want to go."
Based in Traverse City, Jordan Development is an oil and gas exploration and development company. The company also started the Ashland Park commercial and residential planned unit development in Garfield Township near the intersection of Garfield and Birmley roads.
That includes 256 units of Ashland Storage constructed in seven building over the last three years at 1067 N. Rusch Road.
"We're 100 percent filled to capacity with a waiting list of 30-40 people," Brower said.
Phase I of Pine Brook Storage in Kalkaska is scheduled to bring 72 total units in three buildings on 4½ acres of the property this fall. Land has been cleared and concrete poured and Brower anticipates an Oct. 15 opening date.
"Like everybody else, we're waiting on materials," he said. "We ordered steel in March and it is coming Sept. 2."
The self-storage portion of Pine Brook will eventually bring 40,000 square feet of storage space over eight buildings with 24 storage units in each.
Lauded as "a recession-resistant industry," the global self-storage market was valued at more than $48 billion in 2020 and is expected to register a compound annual growth rate of 5.45% from 2021-2026, soaring to $64.71 billion, according to a March 30 article on the commercial real estate site REJournals.
Camping has also had a major resurgence in popularity. He said some families are even using available WiFi to stay beyond vacation, working remotely during the day and making it a family activity.
"It's hard to get a campsite," Brower said. "Six months out it's all booked up. People are flocking to camping and wanting to buy campers."
Such is the case with campgrounds in Kalkaska, which has a variety of private, state and county facilities. The largest campground is the 100-site Kalkaska RV Park and Campground at 580 M-72. The county-run Log Lake Campground at 2475 Log Lake Road Northeast has 39 sites while the Guernsey Lake State Forest Campground has 35 sites for tents and trailers.
Joe and Tina Cooper and daughter, Jessica, have operated Kalkaska RV Park & Campground since purchasing the facility in 2019. Joe Cooper said Kalkaska RV Park and Campground is "doing very well this year" after a record 2021.
He said another park will do well because the demand doesn't appear to be dipping.
"I'm a firm believer there is more than enough camping opportunities to go around," he said.
Cooper added his park attracts families coming north, but also draws local customers looking for a change of scenery.
He said its not uncommon for people to book the same site for the following year when pulling out of the park.
"Our park tends to be a hub for people," Cooper said. "They use our park to camp and then make day trips to different places in the area."
Brower said Pine Brook RV Resort will use Timber Ridge southeast of Traverse City as a blueprint for the Kalkaska County property. Brower said the EGLE permit process is a slow one and will take place through the winter and hopefully finish by the spring of 2023.
"Then we'll see," Brower said. "It depends on financing and it depends on the economy."
"We're excited about building a development. Our goal is to bring some economic development to Kalkaska County through job creation and people will also spend money in the city if we build a campground." Jordan Development Company Chief Operating Officer Ben Brower