Editor's note: This article was published in the Record-Eagle's Economic Outlook 2020 section. For more stories, click here to read the section in its entirety online.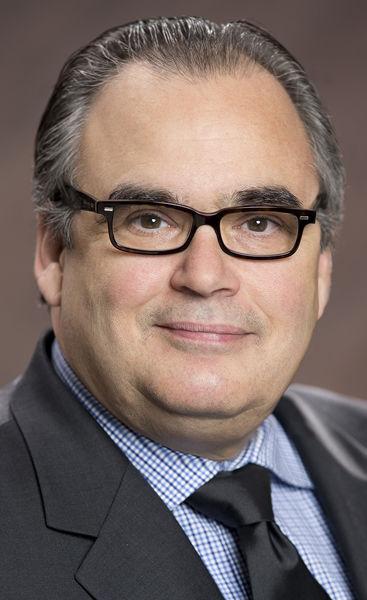 What can be said that hasn't already been said about our regional economic engine that is real estate?
In summary, it is the best it's ever been. And real estate markets likely will continue this trend until mid-2021 when all of the dust settles from the 2020 elections and the likely advent of a coronavirus vaccine. Beyond that point it is hard to predict.
Considering May 2021 as a possible benchmark for real estate market conditions, such markets will all be predicated on global economic stability and forward progress in other industries. New housing starts and commercial development will be the prime indicator of economic health — and, frankly, not all markets will experience growth.
The one place where real estate may see a precipitous drop might be in California because as I write this, Napa and Sonoma are suffering yet another catastrophic firestorm season, as are many other areas in the Pacific states. Thousands of homeowners are displaced, and many say they won't return.
Why is this important to our region? The answer is wine.
The California Wine Grape Growers Association, which already in June — well before the fires struck — projected a $437 million loss related to COVID-19, now is readjusting losses because of these massive fire events.
Smoke and fire are not conducive to grape production. Currently, there is a strong belief that a large part of the 2020 production will be tainted by the smoke even as the land and vines are untouched by the fire. These fire events and their toxicity can devastate the soils too, therein reducing their unique terroir for many years, perhaps forever.
Michigan will become, if it hasn't already, one of the safe zones for grape and wine production because of climate change. As such, one could predict that our region may experience a migration of this industry and its workers to our well-established, yet still-expanding wine region. Add this migration to the many other emerging migration patterns that are impacting our region, including the fact that metropolitan areas and other weather-challenged regions are experiencing population decline because of the ongoing pandemic.
Geographically speaking, many experts in climate change have indicated that the upper Midwest will become an important green zone, where moderate climate and large freshwater resources exist.
These predictions are not being ignored by the risk-management and insurance-mitigation industries. Actuaries everywhere are using or creating predictive algorithms to determine new models in efforts to assess the lowest-risk areas for sustainable growth both economic and geographic.
My assumption is that Northern Michigan likely scores pretty high in these "good places to relocate" scenarios.
This assumption is shared by others, including those who may wish to close the gate on new arrivals to our naturally wonderful region, I'd say those folks probably are decades too late to change the trend. What we need now is a plan for sustainable growth, both economic and geographic.
For a while now. our Realtor® association has spoken out on several contemporary real estate-related issues at the national, state and local levels.
Topping the list of issues have been fair housing; equitable housing solutions for all regardless of race, creed, color, sexual preference or lifestyle; short term rentals; higher density development; sustainability principles; and the need to build regionally resilient communities. Our data and policy research are heavily used by all levels of government domestic and international, risk management and investment types, and of course our members.
Our regional economic prosperity will rely heavily on a well-thought-out real estate development plan that strikes a balance between the protection of our natural resources and smart-growth development.
The seeds of this type of plan were sown more than a decade ago in the form of The Grand Vision, which was a 50-year land-use and transportation strategy. While considered lacking by some and unrealistic by others, the GV is still is the only regionally oriented effort that took into account responsible growth strategies and viable economic growth tactics. Learn about it at www.thegrandvision.org.
Regardless of its flaws, the Grand Vision still is the closest thing to a starting point that we possess, and it was created by the citizens of this region — sadly some of whom are no longer around to see the results of their thought-provoking work.
With all of the things that are occurring right now, one would almost need to say the tenets of the Grand Vision were somewhat predictive. Resilient community housing was one of the primary goals of this plan and as a result, here we are a decade later and we're still somewhat resistant to taking on this topic in a regionally collaborative manner.
We need a solid economic outlook in real estate that solves the housing shortage across all economic strata to meet the current local needs while preparing for the increasing migratory needs that we know are coming.
To revisit what we thought of our regional growth priorities in October 2008, view a Grand Vision video on YouTube at https://tinyurl.com/vid2008.