KALKASKA — One of the two co-presidents and co-owners of American Waste died suddenly Wednesday.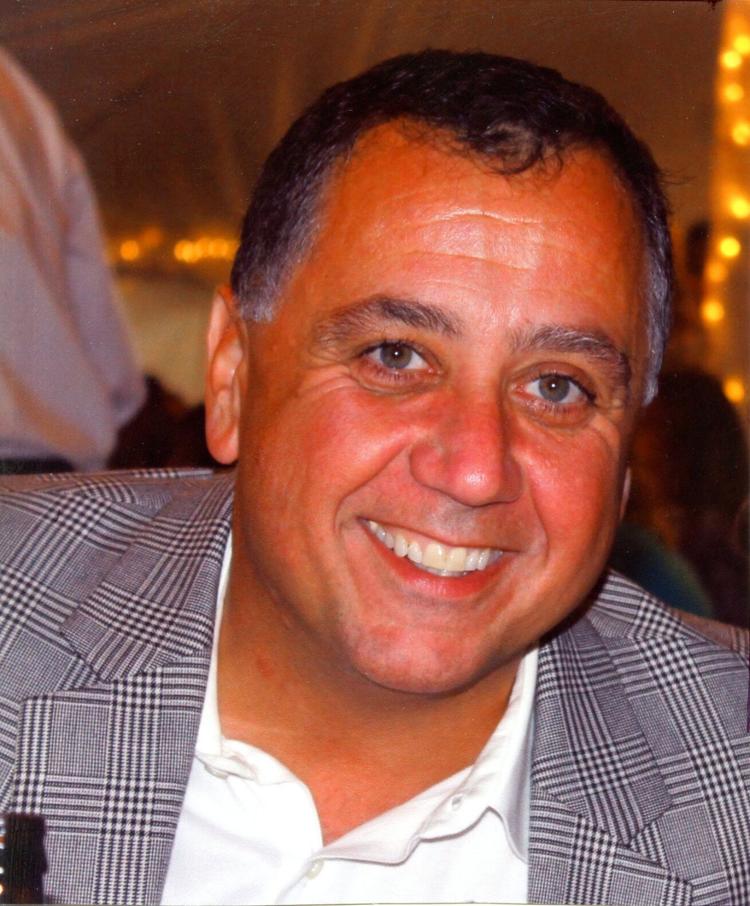 Michael Anthony Ascione was 54 years old. He served as the co-president of American Waste for nearly 20 years.
Born Nov. 2, 1966 in Detroit, Michael Ascione grew up in Kalkaska, graduated from Kalkaska High School and later attended Northwestern Michigan College, according to his obituary from Reynolds-Jonkhoff Funeral Home & Cremation Services.
The obituary said his death came suddenly from cardiac arrest.
Two days later, one of his longtime friends, Robert Dunn of Dunn's Construction, Inc. in Kalkaska, was still struggling with it.
"He's un-replaceable," said Dunn. "That's about all I can say. He's one of a million.
"He's the greatest friend I've ever had and I've known him 45 years of my life."
Dunn later said Mike Ascione was even closer than a friend. "He's like a brother to me," Dunn said.
Kalkaska-based American Waste was founded in 1971 as Northern A-1 by the late Edward Ascione, Sr.
His sons, Michael and Edward Ascione, grew Northern A-1 and later American Waste into a provider of environmental solutions for solid and liquid waste customers in northern Michigan and Pennsylvania. The Asciones founded American Waste in 2002, according to the company's website.
The Asciones were presidents of the company for more than 20 years and stayed with the company even after it was acquired by GFL Environmental Inc. in February of this year.
At the time of the acquisition, Eddie Ascione said the Vaughn, Ontario-based GFL aligned closely with American Waste's approach.
In May 1, the Asciones sold Grandview Golf Course to Robert and Jamie Dunn.
In discussing the sale, Mike Ascione said he and his brother were part of a group of 10 who built Grandview in 1991. Mike Ascione said the brothers were the sole owners of the course when the deal was completed.
When the Asciones decided to sell, only one purchaser came to mind.
"The Dunns are a long-time local family in Kalkaska," Mike Ascione said in a May Record-Eagle article on the golf course. "They had expressed a desire to purchase it for years. We thought it was a great opportunity for a local family with strong ties to the area with a passion for golf. It was the right time and the right family to sell to."
Robert Dunn said that's the kind of person Mike Ascione was, personally and professionally. Dunn said he doesn't know of anyone who didn't get along with Mike Ascione, who was known for his involvement in local charities and other organizations.
"He's a humanitarian to everyone in the county and pretty much everyone he came in contact with," Dunn said.
According to his obituary, Mike Ascione is survived by his wife, Jeanne and his two children, daughter Marina and son, Alex. He also is survived by a sister, Renee (Todd) Chwastek; brother Edward Ascione; brother-in-law John (Sheila) Withers; sister-in-law Mary Dawn (Dennis) Sullivan, and brother-in-law Bill Withers.
According to the company website, American Waste began recycling in Traverse City at a small facility in 2006 and began operations at the Kalkaska Construction & Demolition Recycling facility in 2008.
In 2010, the website said, American Waste invested "$12 million to purchase and retrofit former Tower Automotive building in Traverse City as recycling facility." In 2011, a "single stream Material Recovery Facility began operation" and the company acquired the Wexford County Landfill from the City of Cadillac.
Andy Gale, Founder/President of Bay Area Recycling for Charities, said Mike Ascione was "a fantastic person" and his "heart goes out" to everyone at American Waste.
"He helped take that company from nothing to premier recycling organization, not just in Michigan, but in the United States," Gale said.