Editor's note: This article was published in the Record-Eagle's Economic Outlook 2021 section. For more stories, click here to read the section in its entirety online.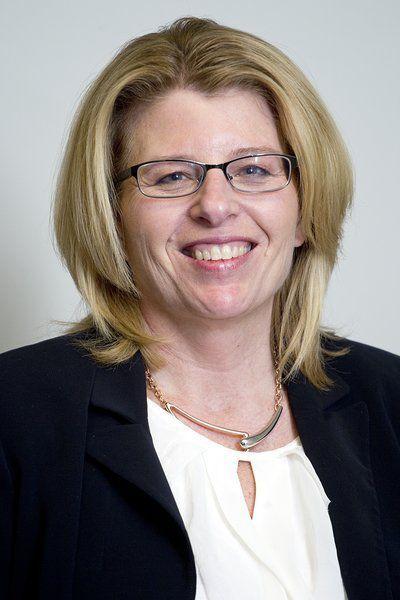 It's hard to imagine, but like many downtowns in post-industrial cities throughout the Midwest during the second half of the 20th century, downtown Traverse City once suffered from a lack of private investment, empty storefronts, crumbling infrastructure, and polluted and underutilized properties.
Looking to spark new investment and promote opportunities for community and economic development, city leaders began utilizing funding tools like Tax Increment Financing (TIF). Much of this investment was directed toward public infrastructure projects (i.e., new streetscaping, the open space, bridges and boardwalks). Over the last 40 years, these transformative public infrastructure investments have contributed to the overwhelming success of Downtown Traverse City.
Today, downtown Traverse City serves as the economic and cultural hub of Northwest Michigan.
Its leafy and pedestrian-friendly streets, boutique shops, unique restaurants and microbreweries, signature celebrations and position on Lake Michigan attract more than 3,000,000 visitors each year.
One of just a few cities in Michigan to experience growth, early 2020 Census results reveal the population of Traverse City grew by nearly 7 percent over the last 10 years.
As a result of this investment and growth, over the last 25 years the value of property in the downtown district has increased an incredible 286 percent.
Today, the downtown district generates more than five times as much tax revenue per acre than the City as a whole — and roughly 50 times that for all of Grand Traverse County.
Despite its success, Downtown Traverse City is at critical juncture.
Like many popular resort towns across the county, there is a shortage of affordable housing within the urban core.
Although Downtown Traverse City weathered the COVID-19 pandemic fairly well, it is uncertain when (or to what degree) office workers will return.
In addition, many downtown shops and restaurants are struggling to keep inventory and retain workers.
As a result, many businesses are operating with limited hours and service.
At the same time, some of our critical downtown infrastructure is showing signs of significant wear-and-tear and will either need to be repaired or replaced.
TIF, the only cost-sharing tool and largest source of funding revenue for critical infrastructure within the downtown, is scheduled to expire in 2028.
Without TIF, Traverse City tax payers would shoulder the full cost of infrastructure improvements within downtown.
There are a number of projects identified within the existing TIF 97 Plan that are currently in the planning and/or development phase and will require several years to fully mature and ultimately be realized.
These projects are essential to keep our urban core vibrant, healthy and accessible to all.
In order to meet the future needs of a growing and prosperous community, the DDA will continue to support new investment in public infrastructure.
Here are some of the public infrastructure projects the DDA is working on over the next year.
The DDA, in cooperation with a community-led Lower Boardman Leadership Team, is poised to adopt a comprehensive plan for the 1.6 miles of the Boardman-Ottaway River that meanders through Downtown. The plan includes recommendations that address zoning regulations, land use, public access and habitat management along the river, as well as several capital improvement projects that will help Downtown better engage and celebrate this often neglected natural asset.
Roads and bridges make up part of the core infrastructure that is essential to the transportation network and economic vitality of the city. East Front Street serves as the primary gateway into Downtown Traverse City. However, the corridor lacks a cohesive identity and has limited streetscape elements. In addition, the condition of the roadway continues to deteriorate.
This past summer, the DDA and the city kicked off a process to develop a new streetscape design plan for East Front Street. The project also includes plans to replace underground infrastructure along this stretch of East Front Street.
The DDA also is working on several "clean and green" initiatives. This will included efforts to maintain and routinely wash the sidewalks throughout downtown, remove weeds and other growth from tree-grates and other areas, replace dead or dying trees, install self-contained waste containers/compactors and remove graffiti in a timely and efficient manner.
Good public spaces are an important element to any successful downtown. Over the next year, the DDA will finalize a purchase agreement with Huntington Bank that will clear the way for the long-anticipated civic-square.
In addition, the DDA is working on plans for a permanent farmers market space, featuring a covered common area, wider isles, eating areas, access to the river and other amenities.
The DDA and City also are working on a mixed-use infill development on Lot O and Lot G that will include affordable housing.
Through investments in infrastructure and a deliberate commitment to creating "place," Downtown Traverse City will continue to lead our community into the 21st Century.