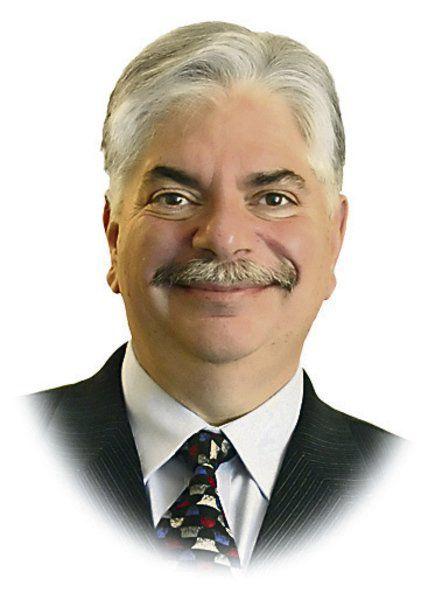 I believe the three most important documents a person needs are a will, a financial power of attorney and a health care power of attorney (or a patient advocate designation). These three documents are the building blocks toward a solid estate plan and peace of mind. With them you are able to designate who you wish to be responsible for your well being in the case you become incapacitated and/or who should receive the property in your estate.
If you die without a will, the State of Michigan has a plan already in place for you. It's called the Laws of Intestacy Succession. Google it to see how it works. You won't like it. Actually you'll be dead — it's your family that won't like it.
But if you have the audacity of not dying and just become incapacitated, it's a whole different ball game.
Recently I saw firsthand why powers of attorney are so very important.
I am not an attorney and never give legal advice to any client — but in my due diligence I ask about these issues. If the client has not taken any steps to protect themselves, I refer them to an attorney who can assist them in drafting the documents to their specifications and needs.
Recently I got a call from the son of a long-time client asking if I had any copies of his father's powers of attorney (his mom passed away two years ago). I checked their file and told him no. But while thumbing through, I found a notation that I had referred them to an estate planning attorney about five years ago.
He called the attorney's office only to find out that his parents had been there but hadn't moved forward with the attorney's suggestions. The son said he had tried for several years to talk to his dad about these issues and he refused to discuss it. Now his father was suffering from Alzheimer's and wasn't able to communicate on a level where he was able to make his wishes known.
The son had to hire the same attorney to represent him in in front of the probate court and request he be appointed his father's guardian and conservator. Although the court did appoint him, it could have refused and appointed someone else if it deemed him unfit. Now the son is legally bound to the Michigan probate court to provide yearly records regarding his father's well being and how his finances were handled.
Just like having two powers of attorney, guardianship and conservatorship have separate functions. Guardians are concerned with the person and his or her well-being. A conservator is empowered to handle an individual's financial matters and make decisions about property and assets owned by an incapacitated person.
Here's the most important aspect of powers of attorney versus guardianship and conservatorship: Powers of attorney are granted by you to someone you trust — unlike guardianship and conservatorship, which are imposed upon you by others. It's serious stuff. With guardianship and conservatorship, you have all your legal rights taken away and handed over to another person by the court. Without your knowledge or consent.
I'm not suggesting that it's not a good idea to have someone looking over your shoulder when you're responsible for someone else's welfare — but there's a difference when you're under the court's direction. But by taking some solid steps you can prevent the situation my client and his son now are facing.
The first step is to figure out what you want to happen if and when you can no longer care for yourself. Second, talk to your loved ones about your wishes. Then get it down on paper. Now take that paper to an attorney who specializes in estate and elder law to draw up the needed documents. Sign the papers, give a copy to your family and relax, knowing your wishes will be taken care of.
A will and powers of attorney are an easy route to peace of mind.
Turning 65 soon? Medicare 101 class on July 18. Call to enroll
Fred L. Goldenberg is a Certified Senior Advisor (CSA) and the owner of Senior Benefit Solutions, LLC, a financial services and certified health insurance organization in Traverse City. Questions or comments about this column or interest in our monthly Medicare classes can be directed to (231) 922-1010 or fred@srbenefitsolutions.com.