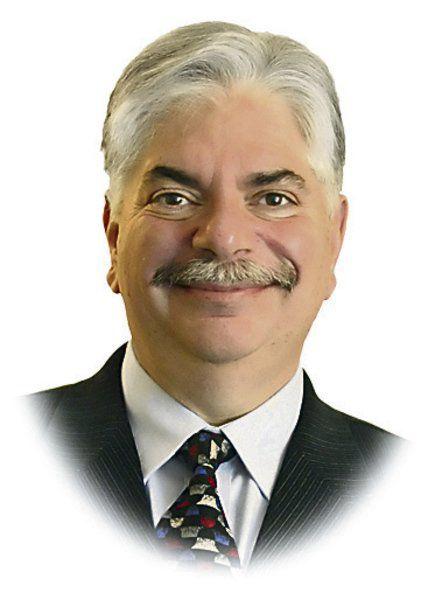 Axios recently reported that 62 health care company CEOs earned a combined $1.1 billion in compensation in 2018. They also pointed out that that's $157 million more than the CDC spent on research for chronic illness prevention.
Larry J. Merlo is the CEO of CVS Health. Mr. Merlo earned $32,350,733 in 2015, while the median employee pay at CVS Health was $27,139.
Stephen Hemsley is the Executive Chairman of UnitedHealth Group. Mr. Hemsley earned $26,975,932 in 2017. The company's median employee pay was $58,378 for the same period.
HCA Healthcare's retiring CEO R. Milton Johnson made $21.4 million in 2018, compared to the median HCA employee salary of $55,977. As a going-away present, his total compensation package was a little less than $110 million.
While these three CEOs and the other 59 listed by Axios earned a combined $1.1 billion, Americans were forced to borrow an estimated $88 billion to pay for the health care services provided by these companies in 2018.
Just this week, Gallup and the non-profit senior advocacy group West Health released a survey that pointed out that many people feel the current health care system isn't sustainable and the economic burden on the average person is overwhelming.
One in four Americans have skipped treatment because of cost. Fifty percent of those responding fear bankruptcy in the event of a health care emergency.
When asked if they believed the American health care system was the best in the world, there was a definite partisan preference. Of those who said they were Republicans, 67 percent said yes; only 38 percent who were Democrats agreed with that statement.
When asked if they had put off treatment because of cost, the numbers narrowed — with 27 percent of Democrats saying they had, 21 percent of Republicans had too, and 30 percent of independents had as well.
But when asked if they believed that our current leaders had the ability to reduce health care costs, 70 percent of all respondents said no. And a whopping 77 percent felt that the continuing health care crisis will significantly damage the economy.
Although 64 percent of those who took the survey said they were mostly satisfied with their own experiences with the health care system, only 39 percent felt the system was serving the American people as well as it should. The overall conclusion was that health care and its cost is still a major point of contention as we move into the 2020 election cycle.
Remember — campaign promises are just that: promises. Some will happen, others won't.
In 1928, the Republican Party claimed that if Herbert Hoover won there would be "a chicken in every pot and a car in every garage." Only to have the promise of prosperity derailed when the stock market crash of 1929 plunged the country into the Great Depression.
George H. W. Bush famously promised in 1988: "Read my lips: No new taxes," only to sign a bill raising taxes during his first and only term.
Bill Clinton campaigned on a renovation of the health care system — but "Hillarycare" ended in failure.
Politifact tracked 533 of Obama's promises, and found that he managed to keep 48 percent of them, but he broke 24 percent of them.
Gerald Ford was the only president to never be elected, so he never made any campaign promises to keep or break. He gets a pass.
Over the next year, I will be listening for that voice who will lead the way. The one who will say — not just pay the concept lip service — that no one should need to choose between eating and medication, and no one should ever forgo health care because of cost. The one who will say it's wrong that people keep dying because they can't afford their insulin while CEOs earn $1.1 billion.
When 70 percent of people, Republicans and Democrats, say our health care system is broken, you'd hope someone will rise to the occasion and lead the way. Only time will tell.
Fred L. Goldenberg is a Certified Senior Advisor (CSA) and the owner of Senior Benefit Solutions, LLC, a financial services and certified health insurance organization in Traverse City. Questions or comments about this column or interest in our monthly Medicare classes can be directed to (231) 922-1010 or fred@srbenefitsolutions.com.