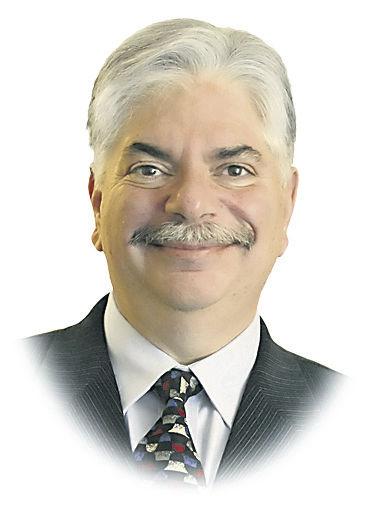 Being rushed to the hospital for an emergency medical procedure is bad enough. But a month later receiving a "surprise" bill for services from a medical practitioner that you never heard of, nor had the opportunity to choose, just adds insult to injury.
Yet these surprise bills showed up and billions of dollars were paid by unsuspecting consumers year after year.
The question is: Why do you get the bill in the first place? You've met your very high deductible and handed over your credit card for your co-pay, so why did you get the bill? When you call your carrier, you're informed that — although you met all their requirements for payment — the additional bill is from a doctor who is not part of their network, and that's your responsibility.
In the past there was nothing you could do but reluctantly pay the bill.
That was the situation until Jan. 1, 2022.
In 2020 during the Trump administration and fine-tuned in 2021 by the Biden administration, Congress passed bipartisan legislation that bans surprise medical bills.
In a surprising showing of solidarity, Congress passed this important consumer protection bill that provides relief from surprise bills covering nearly all emergency medical services and most routine care.
"I think this is so pro-consumer, it's so pro-patient — and its effect will eventually be felt by literally everybody who interacts with a health care system," said Senator Bill Cassidy (R-LA) one of the bipartisan lawmakers who wrote the law.
Even with insurance coverage, especially for those under age 65, emergency medical procedures can be expensive. High deductibles and co-pays can add up to huge out-of-pocket expenses. This new law will eliminate those out-of-network doctor or hospital bills from showing up in your mailbox.
Not surprisingly, medical providers still are fighting with legislators and the Department of Health and Human Services over how they will get paid for out-of-network services they will provide. But it is not expected that these issues will affect the protections consumers have gained through this legislation.
So if you find yourself in an emergency room or urgent care, you can expect to pay only what your plan's co-pays are — and no more.
But if you are having elective surgery or a procedure, like a colonoscopy, and you choose to have it done at a facility that is not within your health plan's network, this law will not protect you from paying higher costs for service. So make sure the facility you're going to use for non-emergency procedures is in network.
Although this law covers the majority of medical situations, there is one medical expense that for the most part you have no control over: transportation by ground ambulance.
According to KFF Health System Tracker, ambulances bring about 3 million people with private health insurance to the emergency room each year.
Only 11 states (Michigan isn't one of them) have laws that protect consumers from "surprise" billing by ambulance companies.
The reason for carving out ground ambulance services is that they are regulated by either local or state governments and, in many cases, barred from contracting as in-network providers.
In 2020, 37 percent of emergency ground ambulance ride were provided through local fire departments, 25 percent through other government agencies, 30 percent through private companies, and 8 percent through hospitals.
KFF found that 51 percent of emergency and 39 percent of non-emergency ground ambulance rides included an out-of-network charge for ambulance-related services that may put privately insured patients at risk of getting a surprise bill.
With one-in-10 emergency room visits for privately insured patients beginning with an ambulance ride and only 11 states protecting them from "surprise" billing, you can be assured that it can one of the most expensive rides you'll ever take. I'm not discounting the life-saving aspects of the service, but a bill for several hundreds of dollars, if not thousands, can be quite shocking.
With medical costs skyrocketing and the pandemic surging, some relief and protection from surprise bills is a step in the right direction. We have a long way to go, but this law proves we can work together to help people in tough times.