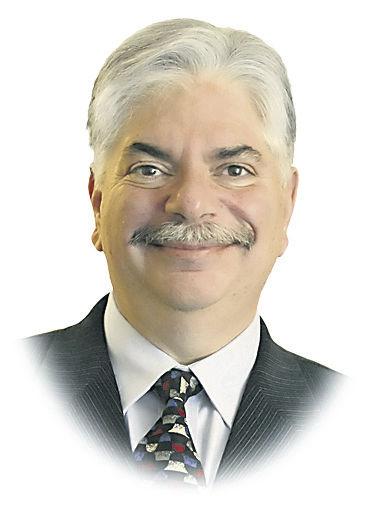 The Social Security administration every October announces the annual Cost-of-Living increase that Social Security recipients will receive starting in January, as well as the corresponding increase of the Medicare Part B premium. It is one of the most anticipated announcements for the millions who depend on their Social Security check every month.
But before I get into this year's COLA and Part B announcement, here are some facts and statistics from the Social Security Administration that you might find enlightening:
As of March 2021, there were about 69.7 million people receiving Social Security checks every month.
Nearly 9 out of 10 U.S. citizens aged 65 or older benefit from Social Security.
Social Security keeps 15 million elderly Americans out of poverty.
The average monthly retirement benefit, for 2021, is $1,543 with the maximum benefit being $3,895.
The average disability benefit is $1,277.
At 6 million, California has the highest number of Old Age Survivors and Disability Insurance recipients, with Florida (4.7 million) and Texas (4.3 million) not far behind.
At 26.7%, Senator Joe Manchin's state of West Virginia has the highest percentage of total population living off benefits.
People born in or after 1960 still can receive early retirement benefits at 62 but to receive full retirement benefits they must wait until age 67.
If you wait to take benefits until age 70 your benefit will increase by 8% per year for every year you delay.
U.S. workers retiring after 2035 will receive only about 75% of full benefits.
Yet the Social Security Trust Fund has earned $2.9 trillion in reserves.
And the one that drives me crazy
Time after time people continue to vote against their best interests and continue to send those dead-set on undermining, if not eliminating, the safety net that keeps millions upon millions of people from sinking into abject poverty back to Lansing and Washington DC.
OK, that last one is from me — but it's still a fact that I hold true.
In 1973 Congress passed legislation that provides a cost-of-living adjustment every year for Social Security and Supplemental Security Income (SSI) to keep pace with inflation.
The 1973 Social Security Act specifies a formula used to determine what the increase will be. It is based on the Consumer Price Index for Urban Wage Earners and Clerical Workers (CPI-W). They measure inflation from the third quarter of last year to the third quarter of this year, and that's what determines if we see an increase or not.
In the third quarter of 2020 the CPI-W was calculated to be 253.412. The CPI-W for the third quarter of 2021 was 268.421. That's a 5.9% difference. The COLA for 2022 is the highest increase since 1983 at 5.9%, or an average of $91.04 per month. Which will bring the average monthly Social Security benefit to $1,634.04.
Unfortunately the CPI-W doesn't take into account those expenses that affect those receiving the COLA increase, such as prescription drugs, living expenses and grocery prices on items senior rely on every day. If it did, the increase would be higher by approximately 1%. Medicare Part B premium is the second shoe to drop in October each year. Two years ago during the COVID pandemic Congress froze the premium at the base amount of $148.50. This year they could have caught up, but only increased it by one year.
This year's base amount is going up $10 to $158.50. Those earning more the $88,001 (single) or $177,001 (couple) will pay more — but for most of us, $158.50 is the number that will be deducted from our Social Security check come January. What is of interest this year is that people are finding they can maximize their COLA increase and minimize their Part B Medicare premium increase by reevaluating their current Medicare supplemental coverage during this Annual Enrollment Period (Oct. 15-Dec. 7).
With the Center for Medicare and Medicaid Services' exuberant embrace of Medicare Advantage plans, there can be significant savings generated by looking at a different option available for coverage starting in January.
It may not be the strategy for everyone, but it certainly deserves a look.