Editor's note: This article was published in the Record-Eagle's Rise special publication. For more stories from northern Michigan's economic engine click here to read Rise in its entirety online.
TRAVERSE CITY — It can be tough for a small business to get the funding it needs to grow into a big business. And it's getting tougher every day.
Michigan is home to a shrinking number of banking institutions, according to the Federal Deposit Insurance Corporation. There were 108 banks in the state in 2016, but only 91 now, according to the FDIC's Michigan profile for the fourth quarter of 2019.
That means there are fewer standard potential sources of loan money for small businesses eyeing expansion.
Alternative funding sources have sprung up. Angel investors, private loan funds and government loan programs strive to fill the gap.
Venture North Funding & Development, an arm of Traverse Connect, before coronavirus struck, used its arsenal of revolving loan funds to pump more than $6 million into northwest Michigan's small business community.
Since the pandemic began, Venture North has acted as a local conduit for additional government grants.
Venture North administers the newly-formed Regional Resiliency Fund, which initially had $200,000 available. The fund had received 262 grant applications, seeking a total of $1,117,862, from small businesses impacted by the COVID-19 pandemic in Benzie, Grand Traverse and Leelanau counties.
That $200,000 will provide a bridge for some local businesses to navigate through the pandemic.
Venture North and other regional entities increasingly have been stepping up their efforts to help small businesses grow. But they've been working for years to support startups and growing businesses.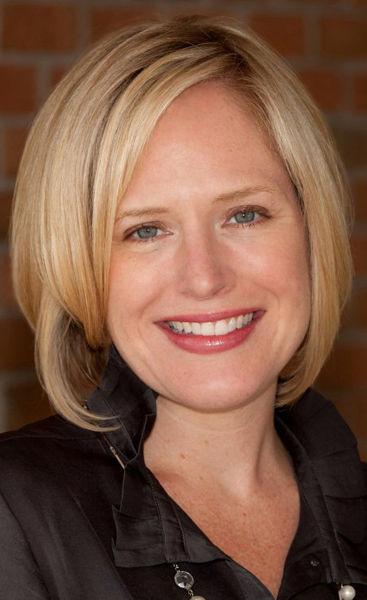 "We've funded $6 million," said Venture North Executive Director Laura Galbraith, "but if you were to look at our track record of how many businesses that we've actually helped over the years, many times they come to us and they're working with a bank — and we want them to be able to continue that banking relationship. So it may just be some consultation services ... connecting them to other resources.
"And then they are able to finance through a bank. That, to us, is still a success story."
Michigan in 2019 was home to 873,722 small businesses that collectively employed 1.9 million people, according to the U.S Small Business Administration Office of Advocacy.
Business growth typically requires money — for more employees, larger spaces, additional equipment or inventory.
But small operations can have trouble convincing a big bank that they have potential and will be able to pay back a loan. Commercial lending institutions require assurance that they'll get their money back, with interest. New businesses, especially, can find it frustrating to attract funding before they have a track record of proven success.
"Our capital is really for a moment in time," Galbraith said — that early period in time before sales start rolling in.
"If it's a startup, we're trying to help to prove the concept — that they have this business plan, they have this idea — and need a small amount of capital to get started. Then we work with them over the course of two to three years. And then we hope that after that period of time, they've been able to show success and then we can help them connect with a traditional lender to continue to grow."
Proven businesses, too, can find themselves at a growth stage in which they need a bit of extra cash to convince a commercial lender to step up.
"The same thing with an existing business," said Galbraith. "It's a moment in time. We may be coming in because of them needing that 5, 10, 15, 20 percent to put down."
Venture North is not the only source of local funding for new or growing businesses.
Investment capital groups including Northern Michigan Angels and Boomerang Catapult, both based in Traverse City, are backed by investors interested in putting money into entrepreneurial companies poised for growth.
Venture North's array of revolving loan funding hit the $6 million milestone when it dispensed a loan to Benzonia-based Eclipse Communications, an internet service provider.
"This funding was to help us greatly expand our services footprint and portfolio in northwest Michigan through the acquisition of a competitor's infrastructure," said Christopher M. Varenhorst, Eclipse president.
That competitor's network mostly was in Benzie County, but also extended south toward Manistee.
Eclipse aims to deliver high-speed internet to locations that otherwise don't have it. The cash infusion from Venture North will help the company achieve that mission.
"We focus on rural broadband — Michigan's people who live in unserved or underserved areas," Varenhorst said. "Over the next year, there are multiple small and large extensions that are planned or in progress."
Venture North's loan aims to help Eclipse grow as a business and as a part of the community.
"They came to us because they've been in business a few years," Galbraith said, "so they're still proving their traction — which means they're not yet bankable. They don't have a lot of assets yet to have as collateral.
"So it was a really good fit for us to say, 'What are they doing and how does it impact the community and should they be using our source of funds for growth and expansion?' And because of the jobs they're creating and retaining, and the impact that they're going to have in Benzie County — to be able to connect many of those pockets that do not have internet connectivity," said Galbraith.
Venture North's $6 million was disbursed in 109 loans since 2015. Collectively, those loans are credited with creating or retaining 746 jobs.
The key to Venture North's future is that the money disbursed comes back to Venture North as the companies repay their loans. Venture north now has $2.9 million in assets — which continually are recycled into new loans as previous loans are repaid.