"For most of recorded human history, women have been responsible for supplying the world's beer."
— Oxford Companion to Beer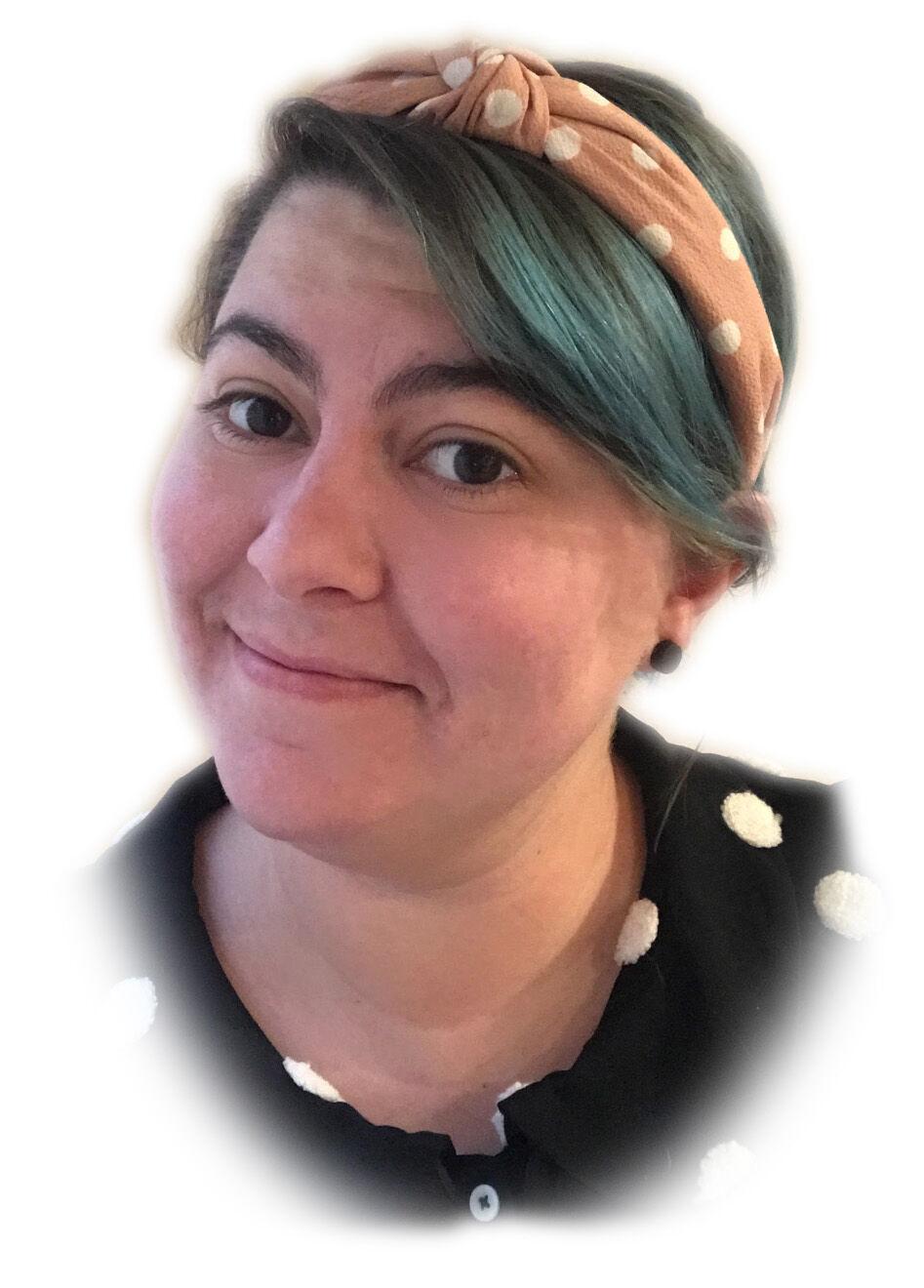 This past weekend I had the pleasure of attending and speaking at the Craft Brewers Conference in Denver. I met many women in brewing that inspire me because of their hard work, passion, skill, and fight for diversity, equity and inclusion in the industry. My experience at the event led me to write about women in beer.
A few years ago I had an art piece on display at the Oliver Art Center's exhiBEERtion II during Frankfort Beer Week. It was a digital piece I titled "Women of Craft Beer" — and is split into four panels, each one offering a window into women's brewing history.
The first panel is my interpretation of the Sumerian goddess Ninkasi, who was believed to watch over all brewing activities.
The second panel is a rendering of a stained glass window that features a nun, brewing ingredients and a brewhouse. This is meant to represent the role that religious women have played in the world of beer. Throughout history, much beer has been brewed in abbeys by nuns. One nun, St. Hildegard of Bingen, was the first person in history to publicly recommend using hops for brewing, because of their healing and preserving qualities.
The third panel is an a woman drinking out of a large pink boot glass. This is to highlight the Pink Boots Society, a global nonprofit that assists, inspires and encourages women fermented/alcoholic beverage professionals through education.
The fourth panel features a woman of color and a growler that pours out reading 'Craft beer for all.' This is a commentary on the need for the craft beer industry to invest in diversity, equity and inclusion. The Brewers Association officially established a DEI Committee.
So what's happening with women in beer now?
Those outside the industry may not be aware of the recent #MeToo movement spearheaded by Brienne Allan, and a post to her personal Instagram @ratmagnet. As head brewer and production manager at Notch Brewing in Salem, MA, she shared a sexist encounter, and asked other women to share if they had similar stories.
What happened next was monumental — more than 1,000 women came forward. Allan shared these stories, allowing the reporters to remain anonymous, to her Instagram highlights. This brought a global awareness to the sexual harassment and incidents happening to women all across the industry. As a result, folks across the brewing world stepped down from prominent positions, and in some cases were fired. It also spearheaded companies to reevaluate their harassment and reporting policies, as well as advocate for women's rights. The Brewers Association previously had ways to report such incidents, but this year invested in the #NotMe app, intending to make reporting these situations even easier.
I expect to see an increase in women joining the industry without having to experience sexism and harassment. I also hope to see a brewing world fully invested in diversity, equity and inclusion.