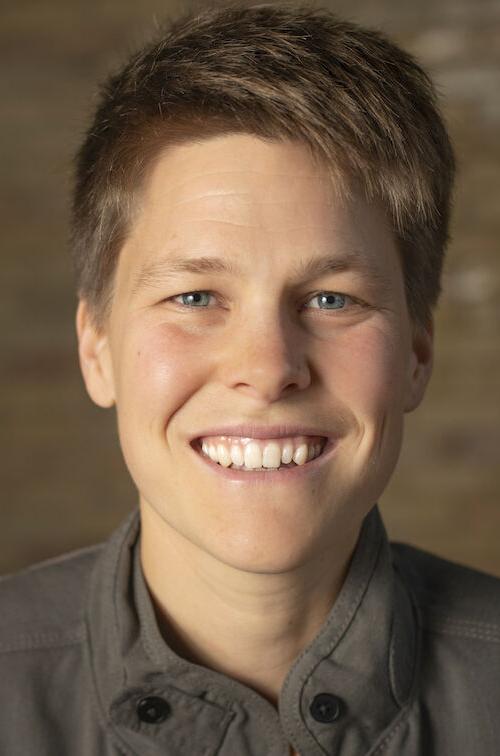 People will gather over the next several weeks to celebrate the harvest, their communities and their faiths.
But this time of year can feel challenging for those who lack access to food — particularly the nutritious, high quality food that everyone deserves.
Many people in our region cannot afford healthy food for a variety of reasons — a tragedy in any season, of course, because access to healthy food prevents diet-related illness and so many negative health outcomes.
When healthy food is available at food pantries, it also creates health equity and human dignity for people experiencing food insecurity.
For these reasons, many people in northern Michigan are particularly grateful for the Farm 2 Neighbor program, a collaboration between the Northwest Food Coalition, GoodwillNMI Food Rescue and the Groundwork Center for Resilient Communities that enables the purchase and local distribution of fresh, healthy food produced by our region's farmers.
Each group in the collaboration serves a special role. The Northwest Food Coalition, a network of more than 60 food pantries, baby pantries and meal sites within a six-county region of northwest Lower Michigan, uses donated funds to purchase locally grown and locally produced food for its members.
Food Rescue provides the logistical support needed to collect, repack, and distribute the food. Groundwork staff assist in coordinating purchases, facilitating decision-making, and building relationships with farmers.
For those in need, the Farm 2 Neighbor collaboration dramatically increases the amount of healthy food available at food pantries and creates opportunities for individuals to make positive choices for their own health.
For farmers, Farm 2 Neighbor provides a guaranteed market, reduces economic burdens, and alleviates financial stress — and the mental and physical health concerns that go with it.
From Lakeview Hill Farm:
"This program allows for a reduction in food waste on the farm, as well as increased ability to share local, organic produce to those who may not otherwise be able to access it. As small farmers, we operate on tight margins. [Farm 2 Neighbor] provides funding to support the farm and ultimately feed more people good food. We like being able to greet our neighbors with good environmentally conscious food while being able to keep the lights on and support our staff."
This is a critical planning time for farmers as they map out the coming growing season. When farmers know in advance that Farm 2 Neighbor will purchase crops during the growing season, they can order seeds and plan labor costs and cash flow.
The Northwest Food Coalition, with the support of Food Rescue and Groundwork, would like to make as many purchase agreements as possible with farmers for next year, but to do so, the nonprofits need to raise funds now to be able to commit to future orders.
Please consider making a donation to the Farm 2 Neighbor program to support this work. Give by visiting the Northwest Food Coalition's website at northwestmifoodcoalition.org/donate.
Donated funds purchase high quality, nutritionally dense foods from local farms, which will be distributed to pantries and meal sites served by the Northwest Food Coalition. Thank you.