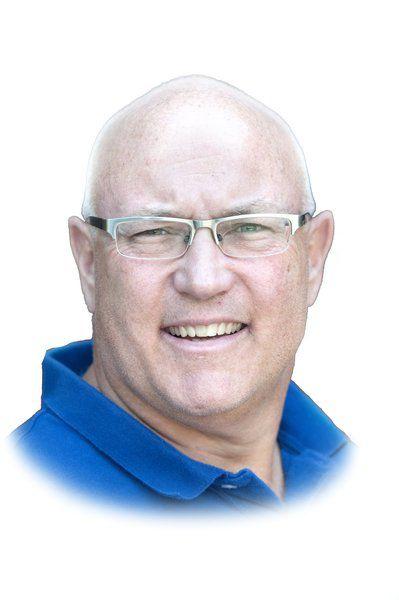 "Don't get too excited," said Elk Rapids Cinema owner Joe Yuchasz.
An interesting man, my friend Joe, and always quick with a thought, idea or comment. Of all of the sage advice, historical observations and topical subtext that he has delivered to me along with popcorn, diet soda and movie tickets, "don't get too excited" is the nugget I've always related to most.
Perhaps you're part of the graduating class of 2019 now exiting any of our many local learning institutions. Plenty of big dreams, big ideas and big worries must fill your head as you look to the future. I say to all of you recent grads: don't get too excited.
Show up five minutes early, work hard, pay attention to the details and, before you know it, you'll be well on your way to success. None of that is breaking news and that's my point today. Do the things that nobody gets excited about doing and your life will be just fine.
Listening to a couple of podcasts recently, I heard some interesting conversations about daily life strategies. One compared a typical work day to the end of a hockey game when the trailing team must decide when or if to pull their goalie in exchange for an additional attacker. Aggressive sorts opt for the added offense while the risk-averse among us choose to keep the goalie in net.
Another conversation compared doing your most difficult assignment of a given day to eating a frog. The notion being that the tough task, like eating a frog, might be the worst thing you'll do all day. So bad that the mere thought of tackling the task consumes you up until the moment you do it. That being the case, why not get it out of the way early?
So grads, or even those of us who have been out of school for decades, you've got some options. You can consider pulling the proverbial goalie at the right time, you can eat the proverbial frog in a timely fashion or you can employ all of the other great cliches from all sorts of great self-help books. Just don't forget that "don't get too excited" will remain as the most usable pearl of wisdom.
I read a story recently that involved pop-culture icons Keith Richards and Jesse "The Body" Ventura.
Ventura, during his professional wrestling career, had moonlighted as a bodyguard for various rock concerts in the Minneapolis, Minnesota area. Among those gigs were a couple of Rolling Stones concerts. Twenty years later, he became the governor of Minnesota and in the course of events hosted Richards and the rest of The Rolling Stones at the governor's mansion.
During the visit, Ventura related his experiences as concert-venue bodyguard and Richards was intrigued.
"Let me get this straight," he asked. "You bodyguarded us 20 years ago and now you're the guv'nor?"
"That's right." Ventura replied.
Richards shook his head and said, "Flippin' Hell. Great country, mate!"
Of course he was right. Our country is a great one and it's almost always been possible to go from bodyguard to governor with significant amounts of hard work, timing, education and dedication.
And as you go about that, it won't hurt to take in one of my friend Joe's movies. Buy a ticket, buy some popcorn, take a seat and enjoy the flick. And no matter what's showing, remember to not get too excited.
Contact Rob Ford at robfordwrites@gmail.com.