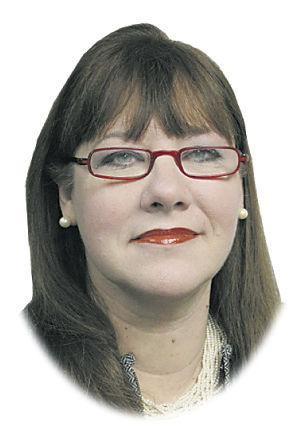 Today is the 30th anniversary of the signing of the Americans with Disabilities Act.
Fourteen years before the ADA was signed, I was an able-bodied person. Then, in one hour, I had a spinal stroke and began using a wheelchair. I was a teenager.
In the 1970s and 80s, I was one of the many activists fighting for the passage of the ADA; writing US presidents and legislators, carrying signs in marches and speaking before numerous groups as to how this civil rights law was important to me and millions of other Americans.
Watching the news footage of President George H.W. Bush signing the ADA on July 26, 1990 was extremely emotional for me. I felt proud to be a member of a group that had fought long and hard for their basic civil rights.
Perhaps now, I thought, all people with disabilities, including me, will be free from discrimination in employment, education, transportation, public accommodations and communications. In both public and private places, we'll have the same access as able-bodied people. We'll also be guaranteed access to state and local government programs and services. Our civil rights will be backed by law.
I remember at the time, an older friend, blind from birth, telling me "The power of the ADA will be in how well it's enforced. The ADA will be challenged and interpreted by able-bodied people in numerous courts. Each administration in the White House will view the ADA as they see fit. But most of all, it's the attitude of the general public that we'll still have to win over. Many people will think we've asked for special rights. We could be seen as second-class citizens for several more years."
While there's much to celebrate, in numerous ways, 30 years later, my friend was right.
Living in a rural though somewhat sophisticated area for the past 33 years, I've witnessed businesses and building owners fighting for exemptions to the ADA. I've also met lots of people with disabilities who are unaware of their rights, and therefore, susceptible to inaccurate and limiting interpretations of the ADA. If in 2020, we shared a day together (you as an able-bodied person), you'd quickly experience how my access rights are not equal to yours.
Today, when I witness the pain, fear and anger expressed by Black Indigenous People of Color (BIPOC), women, youth, LGBTQ folks, seniors, the poor and people with disabilities, I wonder how everyone else could not have been aware of our suffering?
In 2014, at a Human Rights Campaign event, Congressman John Lewis said, "Sometimes people ask me, 'Why do you take such a strong stand for gay rights, for marriage equity?' My simple answer is I fought too hard and too long against discrimination based on race and color not to stand up against discrimination totally based on sexual orientation."
In 2050, in 30 years from now, what will a fully accessible world look like? I hope access will be felt and seamlessly experienced, rather than be seen. And, in doing so, may we be kinder to one another.