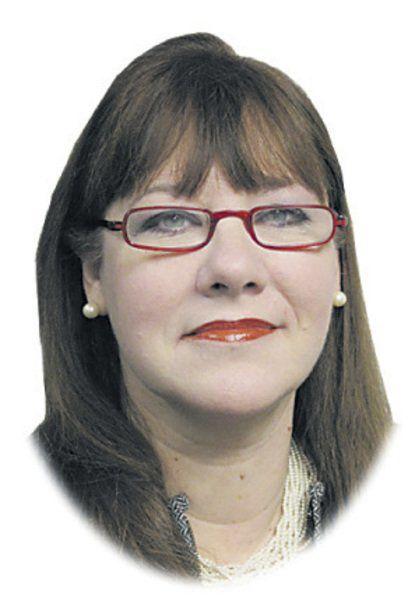 Dr. Phil McGraw was adamant with the able-bodied girlfriend of a man with quadriplegia.
"You can be a caregiver or a lover, not both. One hundred out of 100 relationships that involve caregiving fail," he said on his TV show March 12.
The boyfriend, 26, broke his neck 11 years ago in a motocross accident. The couple met via the online dating site Tinder. From his photos, the woman thought he was cute, and chose him. She knew about his wheelchair. Together for two years, they now sought relationship help from Dr. Phil and his team.
Dr. Phil's remarks set off a firestorm within the disability community. Worldwide, lots of inter-able couples posted relationship success stories and photos at #100OutOf100. Inter-able means a person with a disability partnered with an able-bodied person.
I revisited the TV episode and looked at the #100OutOf100 postings. As a professional, I recognized many of Dr. Phil's points. Relationships need boundaries (especially related to personal care), individuals need to tend to their own growth as well as the "us" part of a relationship and healthy couple-ship requires maturity and a variety of skills.
On the other hand, Dr. Phil was quick to judge these folks and their future together. As a reality show performer, his verbal and visual punches are meant to create a reaction. I wanted less of his rapid assessment that the couple couldn't have a caregiver/lover relationship and more information as to how they could thrive together.
Viewing the inter-able couple photos and stories brought me joy and pride. While many of the pairs defended their relationships, most were purely celebratory. Personally, I know many inter-able couples in northern Michigan. Yet, to see hundreds of such couples online was affirming. "This is us," I thought to myself.
Caregiving is a complicated topic. Many people with disabilities need personal attendants.
Sometimes romantic partners and spouses become caregivers by default. The primary problem is that there aren't enough affordable, professional caregiving providers.
As a single 20-something woman with a disability, I was given lots of relationship advice. Some thought I should only date people with disabilities or not date at all. Others encouraged me to secure the first person who showed any real interest in me. Many thought I'd need to live in a nursing home or with my parents.
Instead, I was fortunate to live independently in an apartment, graduate college and date a variety of people. I've always been fiercely independent; my mother said I was born this way.
A few years after my stroke I wrote an article titled "Sex On Wheels" about the people I'd dated. The piece was meant to be both educational and humorous. For structure, I grouped my dates into themes: religious saviors, health foodies, seekers of the exotic, protectors and medical healers. In the conclusion, I said I was looking for a mate with most of these variables.
Four years into my disability, I met Tom. We've been married 37 years. We're an inter-able couple. We respect our vows: to care for each other in sickness and in health. We've hired professional caregivers when we've needed them. Every day together is an adventure.
Like couples everywhere, we love, care for one another.
Susan Odgers is a 32-year resident of Traverse City and has been using a wheelchair for 43 years. She is a faculty member of Northwestern Michigan College and Grand Valley State University. Contact her at odgersadapted@yahoo.com.