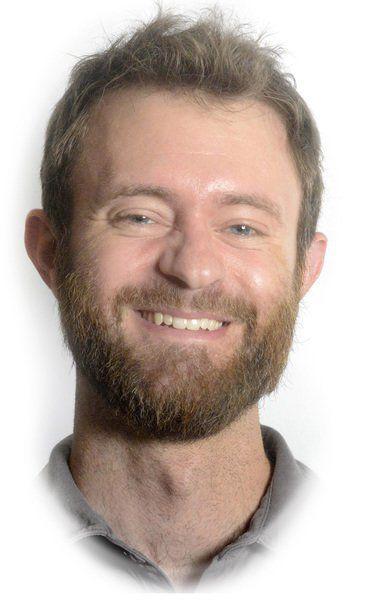 "Robert's problem," began the anonymous fax sent to Jim DeRogatis at the Chicago Sun-Times in November 2000, "is young girls." The "Robert" it referred to was Robert Sylvester Kelly, better known as R. Kelly, the R&B superstar who had sold millions of records because of hits such as "I Believe I Can Fly," "Bump N' Grind" and "Feelin' On Yo Booty."
DeRogatis at the time was a staff music critic, back when newspapers had those, and he'd received the message after publishing a review of a recent Kelly album. Whoever sent it — a person whose identity DeRogatis has never learned — didn't know who else to contact.
Sometimes, he explains in his new book "Soulless: The Case Against R. Kelly," a reporter chooses his story, and sometimes the story chooses him. For years, because nobody else would, DeRogatis listened to young women and girls from Chicago's south side, nearly 50 of them altogether, mostly high school-aged, some even younger.
They spoke of meeting Kelly at malls, or at McDonald's, or in the parking lot of his old school. He'd lavish them with gifts and money, promise to nurture their musical dreams, then have sex with them before they were old enough to legally consent or confident enough to say no. DeRogatis describes a world where the star "preyed on and manipulated young girls for his pleasure, in the process ruining lives and destroying families."
Kelly now is facing more than 20 felony charges in Illinois for his alleged misconduct and abusive behavior. "Soulless" recounts the claims against Kelly in often stomach-churning detail while providing a damning account of the legal system and entertainment industry that enabled him for so long.
When DeRogatis, along with Sun-Times legal-affairs journalist Abdon Pallasch, first reported on lawsuits and sex-crime investigations targeting Kelly in the early 2000s, he imagined his stories would prompt a widespread reckoning with Kelly's misdeeds, which were all but common knowledge in Chicago's music scene. Instead, there was silence among accusers who were bought off or intimidated and indifference among a music-buying public that accepted the singer's private indiscretions as part of his cartoonish lover-man persona.
DeRogatis in 2002 received an anonymous package containing a video allegedly showing Kelly engaged in sex acts with and urinating on a minor, which would form the basis of a child pornography trial that wouldn't happen for another six years. In the meantime, Kelly released hits like "Ignition (Remix)" and "Step In the Name of Love," while his absurd "Trapped In the Closet" hip-hop melodrama won him a bigger audience still. The famous "Chappelle's Show" skit about Kelly's "pee tape" made him too ridiculous a figure to take seriously.
Kelly eventually was acquitted in 2008 after a circus-like trial that featured a starstruck judge, a victim too scared to testify and a star at his commercial peak who could summon unlimited legal resources to his defense. For DeRogatis, it underscored a bleak reality: "Nobody matters less to our society than young black women."
This allowed the star's predatory behavior to resume after his case faded from the news, DeRogatis wrote. Kelly scored fewer hits in the 2010s but remained a popular crossover draw at festivals, and DeRogatis' phone never stopped ringing. In 2017, he published an explosive report about a "cult" of women who lived with the singer in sexual subservience.
This year, Kelly's world came crashing down at last. The charges piled up, Lifetime aired a widely seen "Surviving R. Kelly" documentary series and the star melted down during a TV interview with Gayle King. Streaming services pulled his music, and Kelly was dropped from the record company for which he'd earned nearly $1 billion over three decades.
Post-#MeToo, it's easy to wonder what took so long, but it's not complicated. Kelly is reportedly broke and can no longer afford to buy the silence of accusers or the services of high-priced lawyers and "crisis managers," which is how a powerful person finally faces what passes for justice in America.
Troy Reimink is a west Michigan writer and musician.