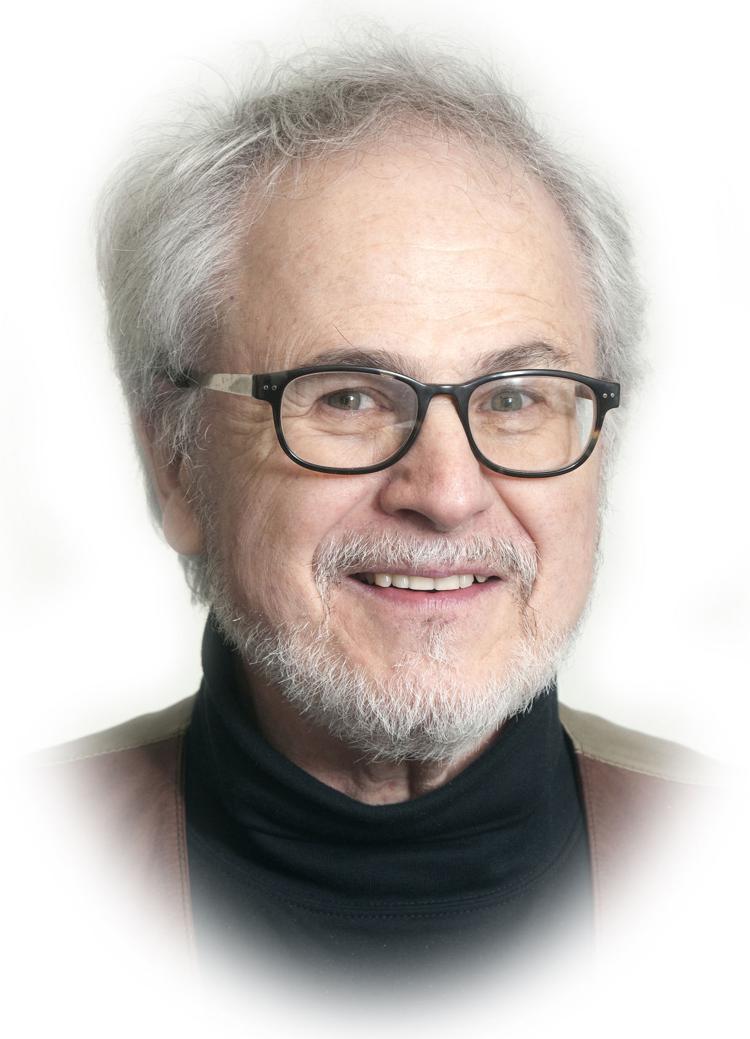 Not long ago I wrote a column on music conductor and composer Leonard Bernstein as scholars and critics celebrated his centennial. Bernstein was the rebel of classical music, his defiance directed at the European titans of the orchestra and concert hall with no apology for his American roots. In fact, he took pleasure in kicking at stuffed-shirt mentalities all his life.
Another American music figure who is Bernstein's equal did the same: Andre Previn.
Previn recently passed at age 89 — leaving a resume that was as unlikely as it was brave. Unlikely because he had less formal training and background than most in his generation and brave because he made decisions others would have feared.
This immigrant kid never settled for a sure thing or cruised on proven merits. He won Oscars for arranging and scoring great film musicals, he won Grammys, and he composed works of distinction in both classical and pop genres, while he conducted major symphony orchestras and played jazz with the best.
Though he showed great talent as a schoolboy in Germany, his musical education was cut short as his Jewish family fled the Nazis and eventually settled in Southern California. His studies continued sporadically but, still in high school, he showed enough promise to get hired in Hollywood, admitting he often learned on the job and wasn't sure he'd last as he was still a kid in a candy store. But Previn prevailed and never looked back.
For a time it was fashionable for critics to dismiss Hollywood film music as a necessary frill. But I agree with The New Yorker music writer Alex Ross who recently wrote that "the charge rings false." He celebrates enchanting scores of Erich Wolfgang Korngold in the 1930s and '40s action films and we can move easily from Korngold to Gershwin, Richard Rodgers, ubiquitous genius Max Steiner and more, leading, of course, to John Williams today.
Previn stands firmly with the best of these, his work ranging from scoring films as diverse as "Gigi," "Porgy and Bess," "Irma la Douce" and "My Fair Lady" to adapting many more musicals for film to composing a long list of more songs and scores, from pop charts to Broadway productions.
It wasn't enough. He recorded classical piano, worked on conducting and began another career as major symphony conductor, first with the Houston Symphony and then the London Symphony, Pittsburgh Symphony and more. His most memorable American work was with the Los Angeles Philharmonic, which he left not happily after a contentious falling out.
His talent was as erratic as it was breathtaking. The theme crossed over even to his personal life. He was married five times and none of these took permanently.
But the Previn musical balancing act continued. Somewhere along the way, he found another niche: jazz. His style was the epitome of cool and anyone who doubted his talent only had to watch Previn's 1974 BBC broadcast with piano jazz giant Oscar Peterson. It still stands as one of the most stunning piano duets of all time.
Ultimately Previn remains a mystery. His restless brilliance never seems to have found a home. But the journeys and balancing acts were a marvel and we are the benefactors.
Now that he has passed, as with Bernstein, Gershwin, John Williams or, for that matter, Mozart, we'll not see his like again.